The best and worst James Bond movies: a ranked list
In celebration of the new Skyfall, we return to all 22 official James Bond films in search of the perfect spy cocktail, rating the best and worst Bond girls, 007 theme songs and leading actors with the licence to kill.
By David Fear, Joshua Rothkopf and Keith Uhlich Tue Nov 6 2012
1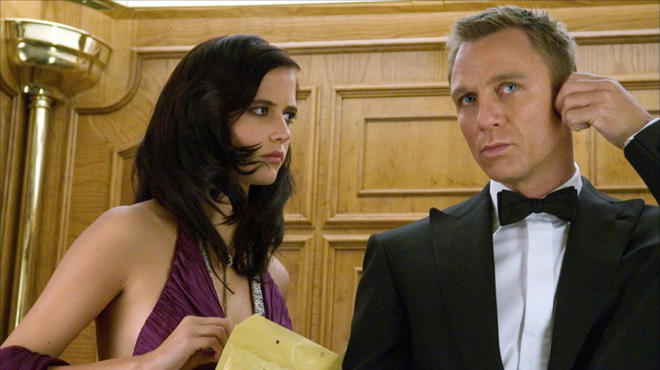 Casino Royale
Casino Royale (2006)
There were plenty of howls of protest after Daniel Craig was announced as the newest Bond ("The name's Bland, James Bland" blared the London Daily Mirror). But he quickly put the naysayers to rest with his enthrallingly feral take on the secret agent. This is a Bond for the modern era, even more deliciously drool-worthy than his leading ladies (he's the lust object rising from the sea in a cheeky homage to Dr. No's Ursula Andress) and emotionally jagged in ways that none of his predecessors ever approached. Several peak action scenes (a wowzer of an opening parkour foot chase), a terrific villain in Mads Mikkelsen's terrorist banker Le Chiffre and poker games as suspenseful as any explosive set piece easily make this our overall favorite.
Theme song: The best Bond film unfortunately has one of the franchise's more unmemorable theme songs, "You Know My Name," sung by Soundgarden's Chris Cornell­—a hard-rock shoutfest that inspires shoulder shrugging as opposed to head banging.
Martini rating:
The Bond girl: Intelligent, feisty Treasury agent Vesper Lynd (Eva Green) melts Bond's cold heart, only to shatter his fragile soul.
Martini rating:
The killer moment: Bond orders a vodka martini. "Shaken or stirred?" His cool reply: "Do I look like I give a damn?"—Keith Uhlich
Share your thoughts