Fête de l'Humanité
L'Humanité connects music and politics in a democratically priced festival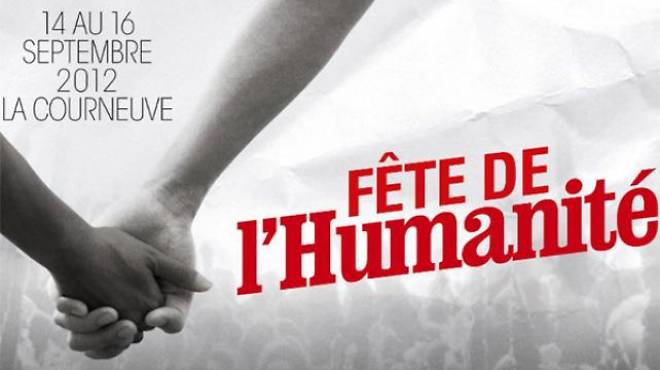 One of the most eagerly anticipated events of the rentrée for all Parisians, don't be surprised to hear people referring excitedly to the 'Fête de l'Huma'. Despite its political overtones (it's the signature event of l'Humanité, formerly the daily newspaper of the French Communist Party), the festival attracts a broad church: anyone with an interest in humanitarianism, philanthropy or simply affordable gigs in an easygoing atmosphere.
Regular fixtures at the festival include literary, philosophical and political debates, calls to action and solidarity movements, sporting events, theatre and music gigs. Prices are kept low, in keeping with philosophy of accessibility. So most pockets can – and should – shell out for three days of exceptional acts. Get ready for the hoarse tones of Patti Smith, the chilling synths of New Order, the savage rock of Pete Doherty, the hectic crew of Shaka Ponk, the indomitable Hubert-Félix Thiéfaine, the wild electro-swing of Parov Stelar and the dark dub of Dub Inc. Thirty or so other acts will also fill the afternoons with jazz, classical music, world music, rock and indie sounds.

The political themes this year revolve around the 50th anniversary of Algerian independence, and the 30th anniversary of the massacres at Lebanese Palestinian camps Sabra and Chatila. There's also the wider framework of solidarity with the Arab revolutions, including contemporary art exhibitions in collaboration with the Institut du Monde Arabe. It's a particularly poignant message for France given the recent electoral struggles with Sarkozy's nationalist anti-immigration policies, and the hard right stance of Marine Le Pen.
Friday 14-Sunday 16 September, Parc Départemental de la Courneuve Georges Valbon

3 day pass €26
Parking and camping available
For the full programme, click here. To buy tickets, click here.
Share your thoughts