Notre-Dame: An insider's guide
Sightsee like a local around Paris's world famous Gothic cathedral...
---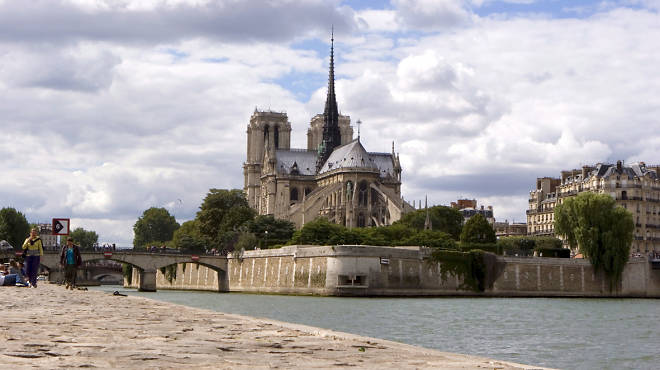 Cathédrale Notre-Dame de Paris Time Out
Paris's twin-towered lady, Notre-Dame, took 200-years to build, between 1163 and 1334. The west front remains a high point of Gothic art for the balanced proportions of its twin towers and rose window, and the Treasury contains ornate bishops' copes and reliquaries of Jesus's Crown of Thorns (which long sat in Sainte-Chapelle, see below).
Needless to say, Notre-Dame throngs with tourists all year round, but you don't need to cling to the crowds to find the best places to eat and drink nearby - or indeed visit other decent attractions. Follow this guide to find out where the locals go; and click here for more information on Notre-Dame Cathedral.
Around Notre-Dame...
---