Les passages couverts
Discover Paris's glorious 18th century glass-roofed shopping galleries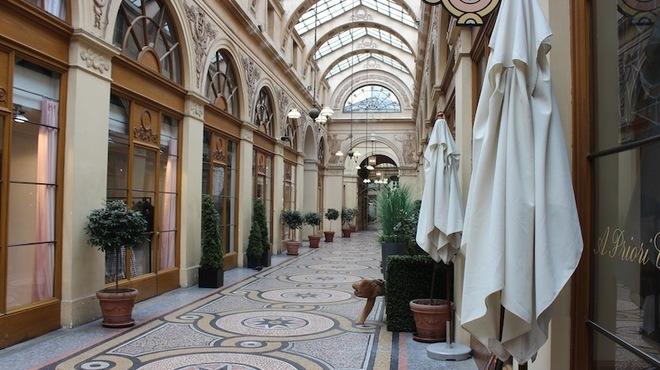 This is one of Time Out's top 50 things to do in Paris this summer. Click here to see the full list.

In 18th and 19th century Paris, the areas around today's Grands Boulevards created many glass-roofed shopping galleries known as les passages couverts (covered passages). These forerunners to our modern day malls simultaneously allowed you to take a shortcut, shelter from the rain, shop, dine or spend a secluded, debaucherous hour in the arms of a lover. Paris's reputation for its ubiquitous merde may even have roots in this era, as most passages were equipped with a salon de décrottage – literally a de-pooping room, in which punters had their shoes scraped clean.

Nowadays these passages are real architectural gems – olde-worlde galleries perfect for hours of delicious browsing. Galerie Vivienne is one of the prettiest, with ochre paintwork and mythology-themed mosaics. It also has a tearoom. Passage des Panoramas, built in 1800, takes the credit for being the first public area in Paris to be lit by gas in 1817. Best for a mooch, though, are Passage Jouffroy and its continuation, Passage Verdeau, both built around 1847. Here you'll find the Musée Grévin waxwork museum and dinky boutiques for everything from precious stones, stamps and jewellery to antique cameras and furniture.
Take a tour of the galleries
---