Five great French toasts
Great examples of the brunch staple.
By Time Out editors Wed Jan 25 2012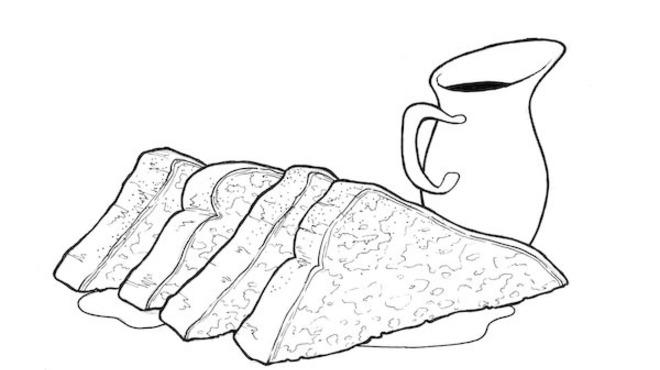 Illustration: Andy Mora
RECOMMENDED: Brunch in Chicago: Best restaurants for eggs, waffles and booze
Banana nut bread French toast at Jane's
Some French toast can't hold up when the maple syrup comes a-pouring. But this pan-fried banana bread has stamina. Fortitude. Spunk. Meet the winner of TOC's first (very official) No Soggy Slices award. $10.—Marissa Conrad
Strawberry challah stuffed French toast at e.leaven
I'm still not sure if "stuffed" is a reference to the dish or to how I felt after eating it—but I'll take a food coma in exchange for cornflake-crusted challah slices layered with whipped strawberry cream cheese. $9.95.—MC
French toast at the Pump Room
An exemplar of its form, this French toast teams thick-cut slices of challah with two strips of extra-crispy bacon for the perfect sweet-salty combo. $12.—Julia Kramer
French toast at Longman & Eagle
By the time I made my way from the brioche's crisp exterior to its custardy interior, an odd mass of whipped cream revealed its true identity—whipped maple syrup—as it reduced to its original form. Genius. $10.—JK
Challah French toast at Feast
Perfection is: French toast that's crisp and browned on the outside, custardy on the inside and topped with a blueberry-peach compote that tastes fresh even in winter. $8.95.—David Tamarkin
You might also like
---
Users say
502 Bad Gateway
The server returned an invalid or incomplete response.