10 awesome, fierce feminist anthems
Crank up these tunes by powerful ladies like Aretha Franklin and Sleater-Kinney—and, fine, a couple of gents, too—in honor of Women's History Month​
By Amy Plitt Fri Mar 7 2014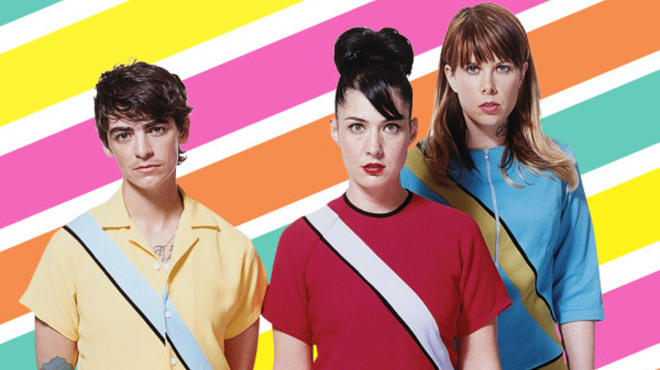 Le Tigre Photograph: Dusty Lombardo
If the term "feminist music" conjures up images of the Lilith Fair—or, on the opposite end of the spectrum, the Spice Girls and their message of "girl power"—then allow us to expand your worldview. In honor of Women's History Month, we've compiled a list of ten amazing songs with a feminist bent. Not all of our selections are exclusively by women; Fugazi's "Suggestion," a bracing anti-rape anthem, was written by a man from a female perspective. Nor are they all explicitly political: Aretha Franklin doesn't need to say the word feminism in "Respect" to get her message of female empowerment across. But what they do have in common is a decidedly pro-woman message, which is something we can always get on board with—no matter what month it is.
---
More Time Out music lists
---
Listen to Time Out's 10 great feminist anthems playlist on Spotify
Read more music features
Don't let St Vincent's icy-cool veneer fool you: Beneath that stylish 'do is a total (and totally funny) badass. 
Bubbling just under superstardom, here's the scoop on this London alt-R&B enigma
Jack White, Ryan Adams and Mavis Staples headlined the famed folk fest at this Rhode Island town
See more in Music