The 20 best hip-hop artists of all time
We've ranked the best hip-hop artists of all-time, from Brooklyn's own Biggie to West Coast pioneers N.W.A.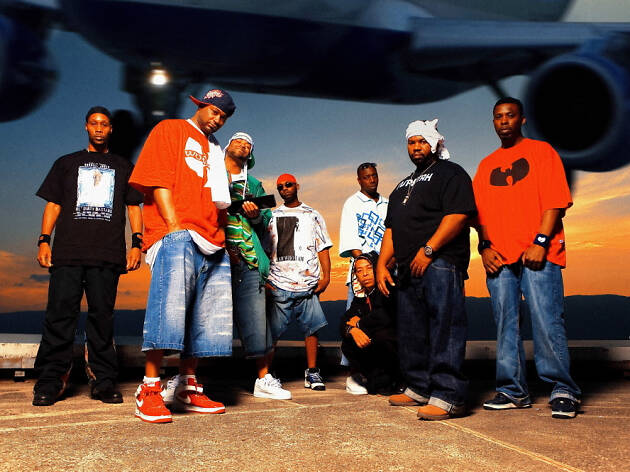 How does one judge the best hip-hop artists of all time? Is it based on deft wordplay? Influence on the genre? Ability to celebrate and unite one's hometown (like on the best NYC songs of all-time)? Or create a beat that ends up forming one of the best party songs ever? Ultimately, there's no one rubric, with our list weighing those factors and more into a composite ranking that is by nature imprecise. Admittedly, as the birthplace of hip-hop (and still home to some of the best hip-hop music out there), New York City is well-represented here, but we found some room for other regions as well. Like one of the greats said: Spread love, it's the Brooklyn way.
Best hip-hop artists of all time
1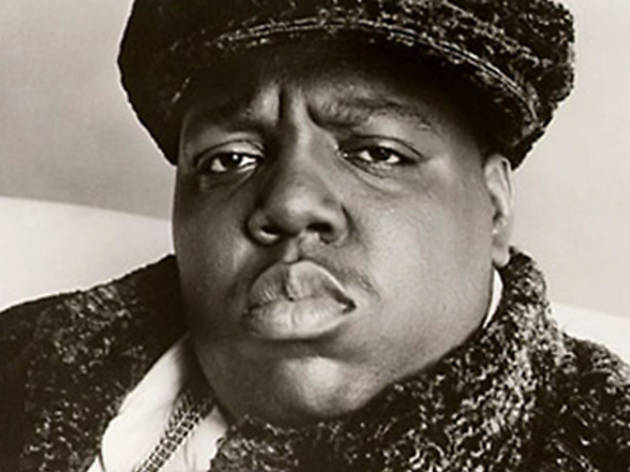 Notorious B.I.G.
Though the Notorious B.I.G.'s career is among the shortest of anyone on rap's Mount Rushmore—he was murdered at 24—it's easily the most evocative. It wasn't so much the (incredible!) rapping that won over global rap fans on his two albums (Ready to Die, Life After Death) but the style, the humor and the mythology he left behind.—Corban Goble
2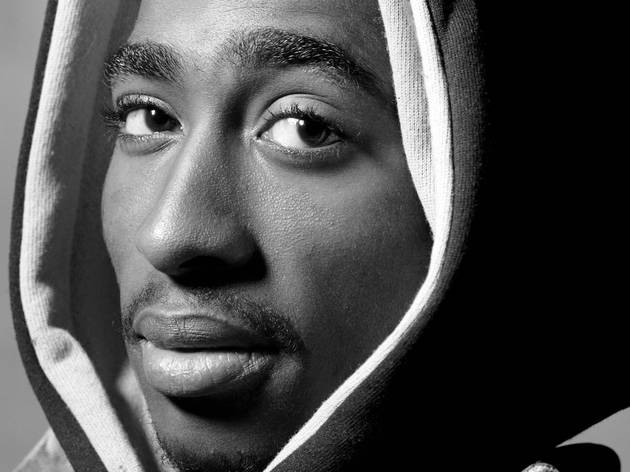 2pac
Tupac Shakur secured a legendary career not only on the strength of his biggest records (All Eyez on Me, Me Against the World) but on the sheer size of his personality. A self-styled thug with a poet's heart, 2pac's music always generated tension, swinging from menacing moods into soulful meditations. From "Hit 'Em Up" to "Life Goes On," the emotion is always tactile in Pac's essential work.—Corban Goble
3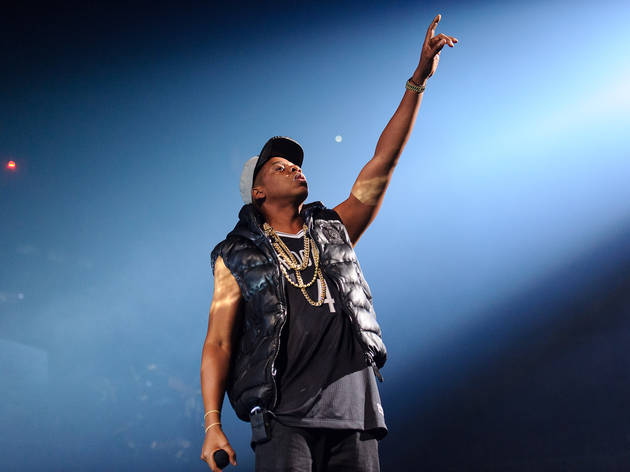 Jay-Z
Though Jay-Z has become a punchline to millennials who have only lived through his somewhat goal-less, commercial-driven albums, the Brooklyn native has put out more classic records than anyone on this list. A deceptively sharp writer, his ear for hooks made him a generation's most timeless hitmaker. Reasonable Doubt (1994) is one of the core hip-hop releases of the era, but Jay could also make outstanding pop (The Blueprint, The Black Album).—Corban Goble
4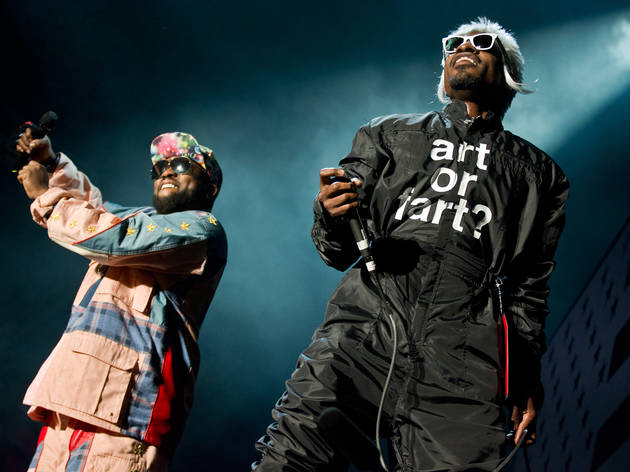 Outkast
Along with their extended Dungeon Family cohorts, Outkast led a charge to take Atlanta rap in a knottier, more open-ended direction. As the duo's profile grew, they moved on to enact more grand-scale changes: reinventing Southern hip-hop when it was still an object of mockery elsewhere in the country, reinventing the hip-hop album as a construct with ambitious LPs like Aquemini and Stankonia, and eventually breaking down genre demarcations in pop music. Andre 3000 and Big Boi's capering flows couldn't have complimented one another any better, and their discerning curatorial sense, and ability as bandleaders as much as MCs, helped them create possibly the single most chameleonic and consistent discographies of the genre.—Winston Cook-Wilson
5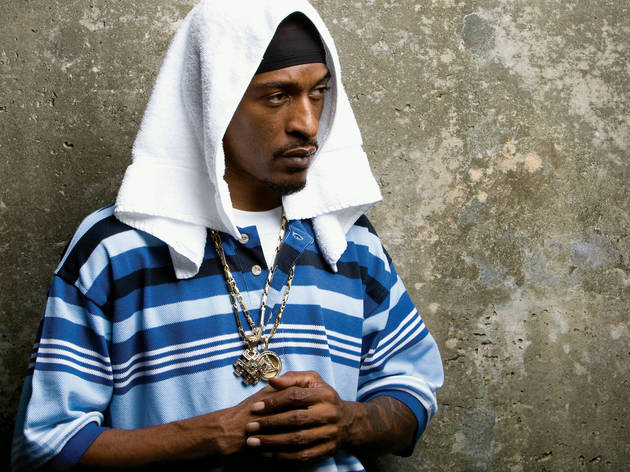 Rakim
No one has ever rapped better about rapping than Rakim. The Long Island MC is clever, charismatic and restrained enough to spin out full albums of material based on simple self-accommodation in his mellow baritone. In the late '80s, Eric B. and Rakim were the first great equal-footed I'm the Rapper, He's the DJ duo, and on his own, Ra made some of the most technically majestic rap music ever recorded, especially with his 1997 comeback The 18th Letter. He's the single greatest stylist of the genre—the Henry James of game-spitting, the guy with the most acute sense of detail and pacing.—Winston Cook-Wilson
6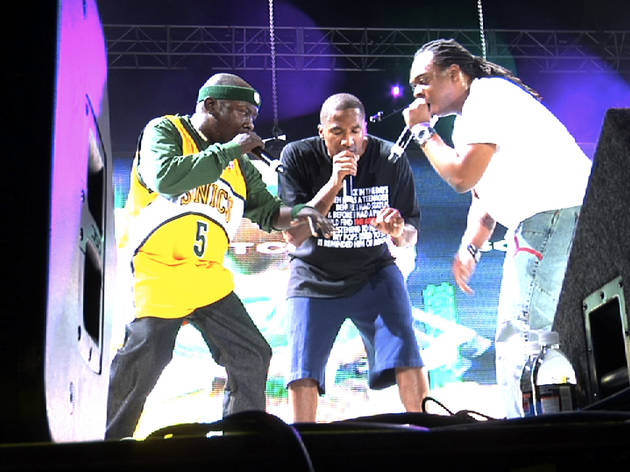 A Tribe Called Quest
The music made by Queens rap group A Tribe Called Quest was so singular that all three of the group's members might as well be tastemakers forever. Finding space in jazz loops and percussive breakdowns, emcees Q-Tip and Phife found chemistry few others have in the history of rap. In particular, 1991's The Low End Theory and 1993's Midnight Marauders are perhaps the two most influential records in '90s rap, finding the group completely locked in on their shape-shifting sound and unforgettable lyrics. RIP Phife.—Corban Goble
7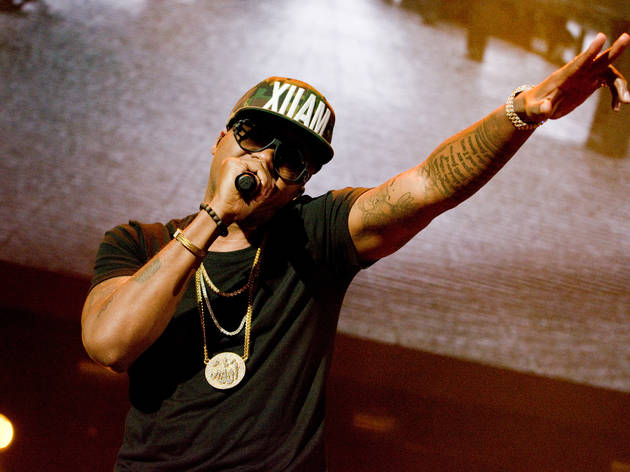 Nas
Nas peaked early—he was just 21 when he made Illmatic—but remained relevant throughout the years with a handful of hits and somewhat surprising late-career resurgence (Life Is Good). Always down to experiment or hand off a guest verse, people will be paying homage to Nas forever. Today his dedication to lyrics and switching up flows can be seen in artists from Joey Bada$$ to Kendrick Lamar.—Corban Goble
8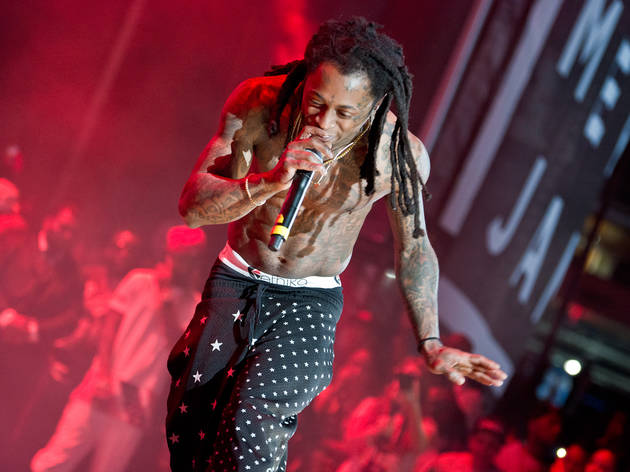 Lil Wayne
Nowadays, one frequently can't tell if a major hip-hop release is a mixtape or an album. In the mid-'00s, Lil Wayne was the first to prove that the distinction didn't have to matter. His particular, eccentric approach to the game at the apex of his artistry—the early Dedication and Drought tapes—is outmoded; today's rapper no longer regularly assert their dominance by tackling beats with which others had hits. But Weezy made the most unforgettable street rap of the '00s doing that, while also releasing some of the most tremendous and crazy pop-rap of all time with the first three Carter albums.—Winston Cook-Wilson
9
N.W.A.
Compton legends N.W.A. transformed stories from their upbringing, and those of people in their community, into narratives on the scales of Greek myths and blockbuster action flicks. Honing a suitably spare production style to mimic the narratives, Dr. Dre started on the road toward becoming one of the greatest architects in the history of popular music. 1988's Straight Outta Compton album transfigured the country's culture—and rankled hundreds of thousands of people—refining rap music in the process.—Winston Cook-Wilson
10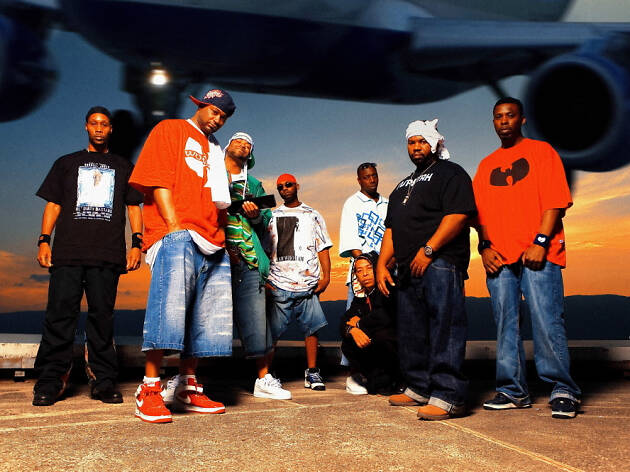 Wu-Tang
Though we may never hear the record that Martin Shkreli is hoarding, Wu-Tang's extended family tree became a reliable basin for occasionally thrilling group work and multiple epic solo projects. No one combined the weird with the accessible like the Wu, whose inscrutable mythology never got in the way of some of the greatest posse cuts of all time. In terms of influence, the whole alt-rap world can look to the styles fostered in the Wu, from the weird and unpredictable flow of Old Dirty Bastard to the slicing style of Ghostface Killah.—Corban Goble
11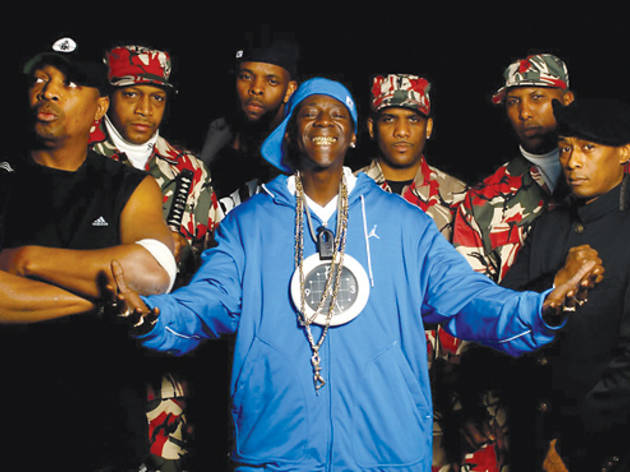 Public Enemy
Public Enemy were rap's most reliable provocateurs, and communicated their confrontational vision with the confidence of national political candidates. The crowded, overdriven productions of the Bomb Squad redefined the scale on which a hip-hop beat could work. Chuck D's proselytizing, dark sense of humor and playful showmanship were punctuated and exalted by Flavor Flav's retorts and rallying cries. PE were icons, exportable far beyond the dire political climate they were shouting down—legends from the moment they arrived with Yo! Bum Rush the Show in 1987.—Winston Cook-Wilson
12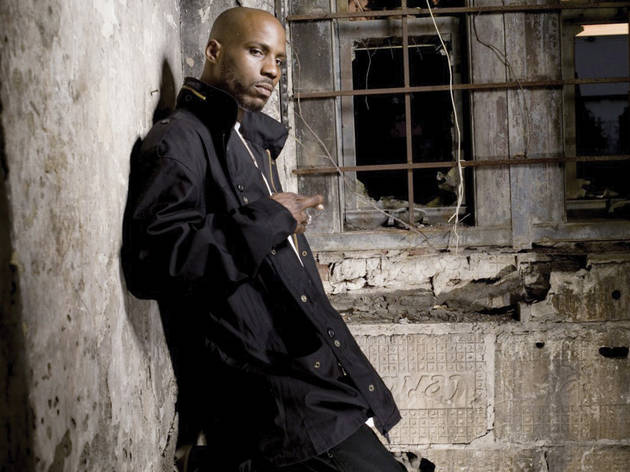 DMX
Just before the turn of the millennium, DMX was the most formidable voice in rap music, when post-grunge reigned and rap-rock was just rearing its dreadlocked head. Alongside those genres, he managed to sound heavier than them all . Rappers' flows were becoming increasingly demented across hip-hop radio, from Busta to Luda to Missy to the next most guttural guy on Direct Effect playlists, Ja Rule. But across his run of three classic albums in the late '90s—all of which hit No. 1 on the Billboard 200—X was the wildest and most ruthless of them all, inhabiting a gothic, sociopathic universe all his own.—Winston Cook-Wilson
13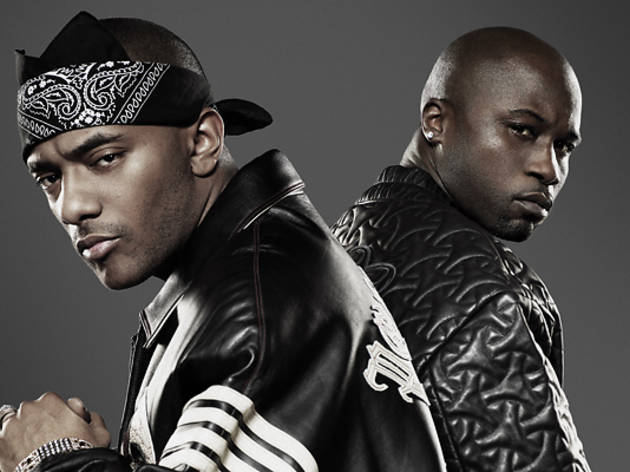 Mobb Deep
There is no East Coast gangsta rap album more perfect than Mobb Deep's second album, The Infamous, and insofar as that subgenre has a dictionary definition, it should be "Shook Ones Pt. II." None of the other NYC-area rappers who were helping to transform hip-hop at the time (Nas and Biggie, most prominently) had committed to a shadowy sonic vision this whetted and deadly. In the decades following, the Queensbridge duo has, both together and on their own, set the bar for well-crafted storytelling and controlled menace in street rap.—Winston Cook-Wilson
14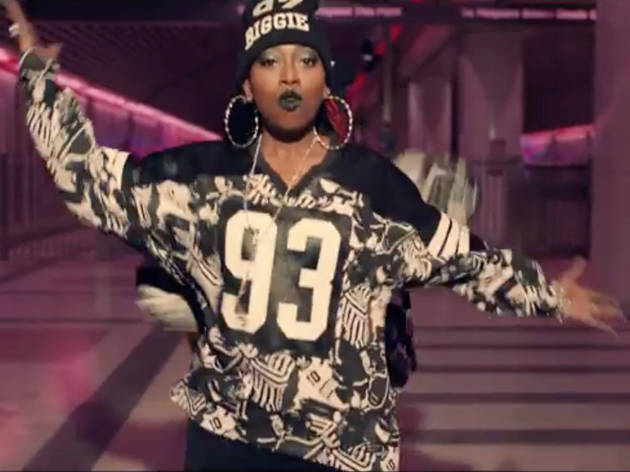 Missy Elliott
Not long after she started to top the charts in the early 2000s, pop stars of all stripes started copping bits of Missy and her producer Timbaland's revolutionary style. With Missy, every song is dense and muted, full of reckless noise, limericks and pure rhythm. Her skill is knowing how to fill in a beat, and keep it dynamic; and she's one of the most domineering figures the genre ever had. There's a global, impossible-to-parse appeal to her unmistakable records, in all their taunting bravado.—Winston Cook-Wilson
15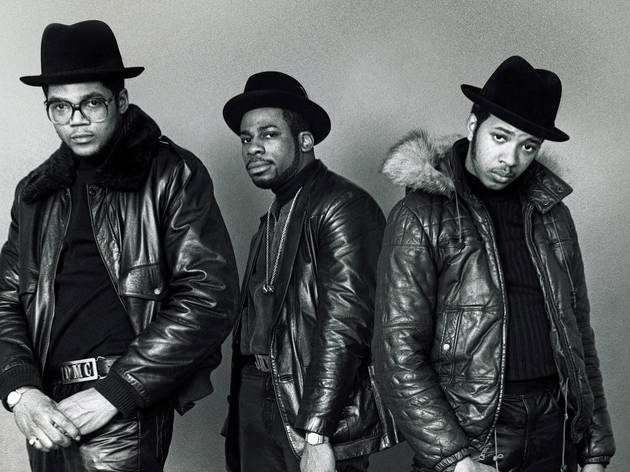 Run-DMC
As rap's first superheroes, Run-DMC's pugilistic rhymes, thunderous production, pop savviness and inimitable fashion sense made them the most iconic rap act of the '80s: the ones almost every rapper who grew up during their heyday wanted to be like. Rev Run, DMC and Jam Master Jay made the first truly great, chart-topping rap albums, after figuring out clever ways to integrate gestures from other strains of rock and pop into their musical vocabulary. They put rap right in the center of MTV rotation, and Def Jam Records on the map.—Winston Cook-Wilson
16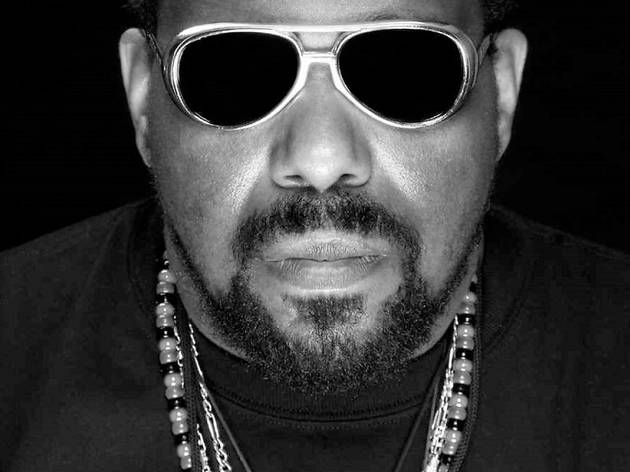 Afrika Bambaataa
Bambaataa, who helped define hip-hop music and culture in the late 1970s and early '80s, has an influence that would ultimately stretch from the New York underground to the club music of Miami. As one of the first to truly test the limits of turntablism and drum machines, his party-friendly records were future-shock dynamos: glitchy, vocoder-studded communications from an adjacent dimension. To Bambaataa, hip-hop was a state of mind: an impulse toward unmediated self-expression rather than a hard and fast set of guidelines.—Winston Cook-Wilson
17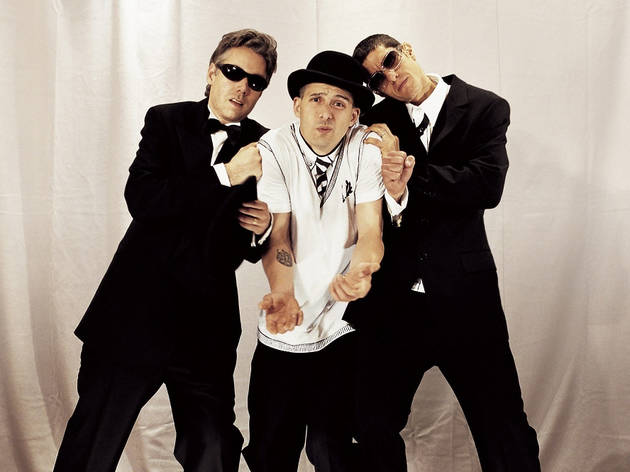 Beastie Boys
Three hardcore punks made a rap group, and it became one of the defining acts of the late 20th century. Beastie Boys courted the mainstream as well as the alternative throughout one of the most memorable careers in rap. Many point to Paul's Boutique as the group's signature work, though they made hits across two decades.—Corban Goble
18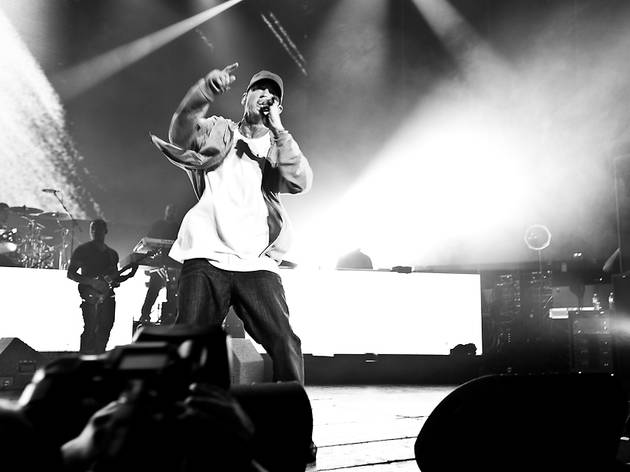 Eminem
The Detroit native reinvented rap, for better and for worse. Pegged as an outsider as he rose through the ranks and onto the radio, Eminem became one of most reliable unit-shippers of the era; the devotion from his fans is so intense that his records fly off the shelves regardless of quality. His music courses with a raw energy that can't be replicated. The Marshall Mathers LP (2000) is perhap Em's towering work: featuring big hits like "Stan" and the "Real Slim Shady," as well as some of Em's most introspective work of his career, it's a record most rap fans still go back to.—Corban Goble
19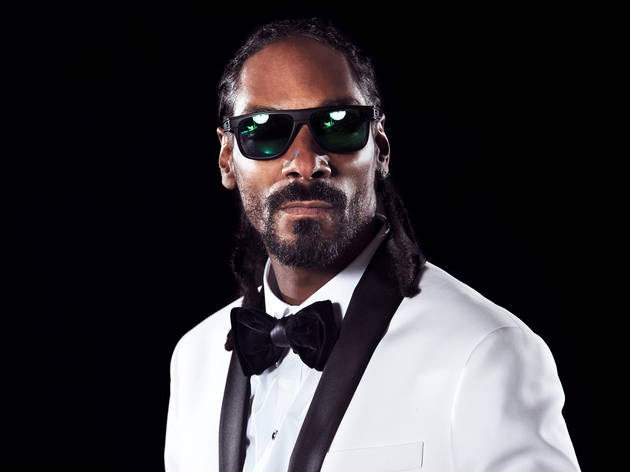 Snoop Dogg
Calvin Broadus Jr. has had more careers than anyone could dream of—remember Snoop Lion?—so in a sense it's a difficult to remember that rapping was, at one point, the only thing he was doing. But Snoop's body of work stands on its own, capturing the essence the most mythologized rap scenes of all time. Snoop can probably count less free-standing classics than most people on this list—Doggystyle, the rest is arguable—but he's remained a prominent figure in the scene for 20-plus years, collaborating with new artists and always finding entry points into modern sounds.—Corban Goble
20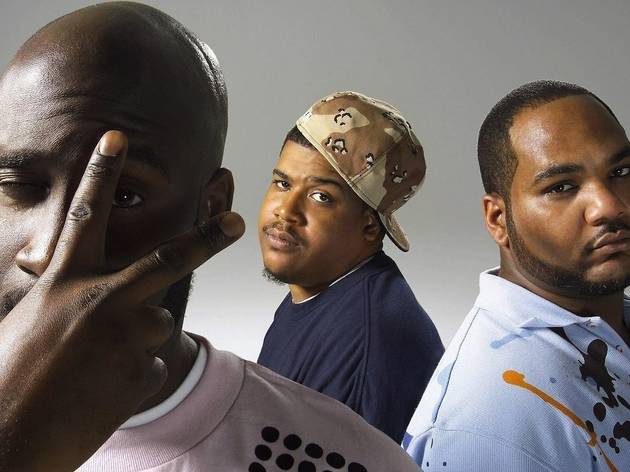 De La Soul
De La Soul brought their own verve to their music, and while they've been less active in recent years, 3 Feet High and Rising is still a classic that fans constantly go back to; De La's music was Peak Positivity. That kind of vibe cuts through the noisiness of history; De La Soul's motives were pure and so was their music.—Corban Goble