The 21 best hip-hop artists of all time
We've ranked the best hip-hop artists of all-time, from Brooklyn's own Biggie to West Coast pioneers N.W.A.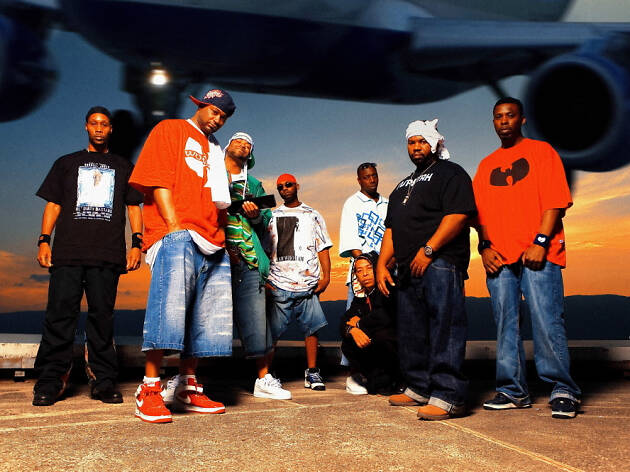 What rubric does one use to rank the best hip-hop artists of all time? Do you defer to sheer lyrical ability? Impact on the art-form? How about the capacity to unify and define the entirety of the city you call home (i.e. how do your tunes rank on our list of the best NYC songs ever)? Perhaps the beat simply bangs, making it one of the best party songs ever? At the end of the day, everyone has their own set of values. Accordingly, our bias might show on this list: The best NYC hip-hop artists make a substantial showing. But don't get us wrong—we've made a touch of space for other locations as well, because (as our number one pick says) "Spread love, it's the Brooklyn way."
Best hip-hop artists of all time ranked
1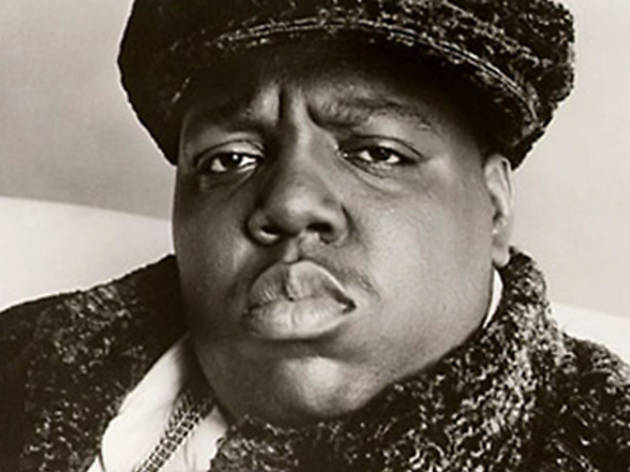 Though the Notorious B.I.G.'s career is among the shortest of anyone on rap's Mount Rushmore—he was murdered at 24—it's easily the most evocative. It wasn't so much the (incredible!) rapping that won over global rap fans on his two albums (Ready to Die, Life After Death) but the style, the humor and the mythology he left behind.—Corban Goble
2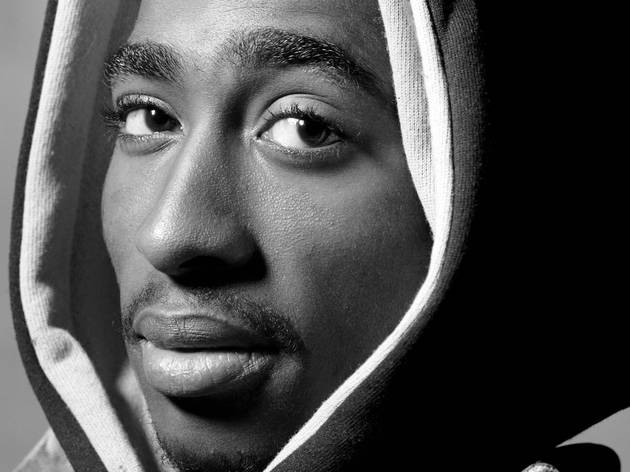 Photograph: Paramount/Everett Coll/REX USA
Tupac Shakur secured a legendary career not only on the strength of his biggest records (All Eyez on Me, Me Against the World) but on the sheer size of his personality. A self-styled thug with a poet's heart, 2pac's music always generated tension, swinging from menacing moods into soulful meditations. From "Hit 'Em Up" to "Life Goes On," the emotion is always tactile in Pac's essential work.—Corban Goble
3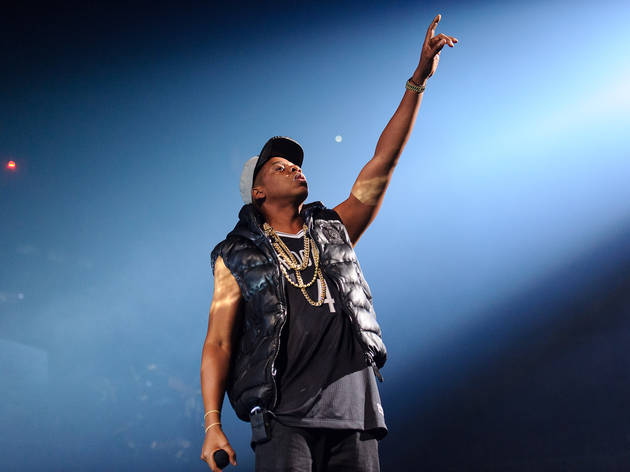 Photograph: Jon Klemm
Though Jay-Z has become a punchline to millennials who have only lived through his somewhat goal-less, commercial-driven albums, the Brooklyn native has put out more classic records than anyone on this list. A deceptively sharp writer, his ear for hooks made him a generation's most timeless hitmaker. Reasonable Doubt (1994) is one of the core hip-hop releases of the era, but Jay could also make outstanding pop (The Blueprint, The Black Album).—Corban Goble
4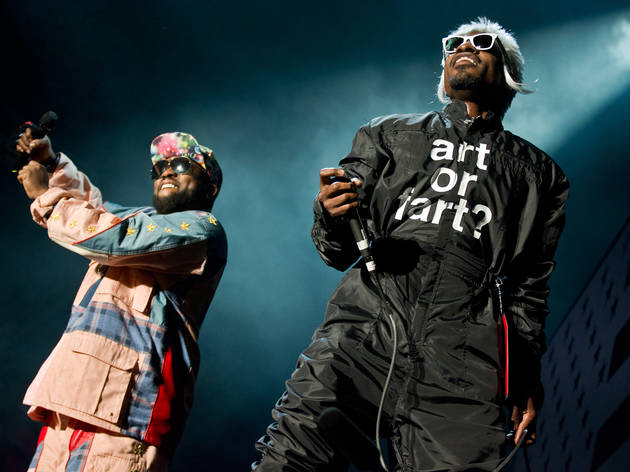 Photograph: Michael J. Chen
Along with their extended Dungeon Family cohorts, Outkast led a charge to take Atlanta rap in a knottier, more open-ended direction. As the duo's profile grew, they moved on to enact more grand-scale changes: reinventing Southern hip-hop when it was still an object of mockery elsewhere in the country, reinventing the hip-hop album as a construct with ambitious LPs like Aquemini and Stankonia, and eventually breaking down genre demarcations in pop music. Andre 3000 and Big Boi's capering flows couldn't have complimented one another any better, and their discerning curatorial sense, and ability as bandleaders as much as MCs, helped them create possibly the single most chameleonic and consistent discographies of the genre.—Winston Cook-Wilson
5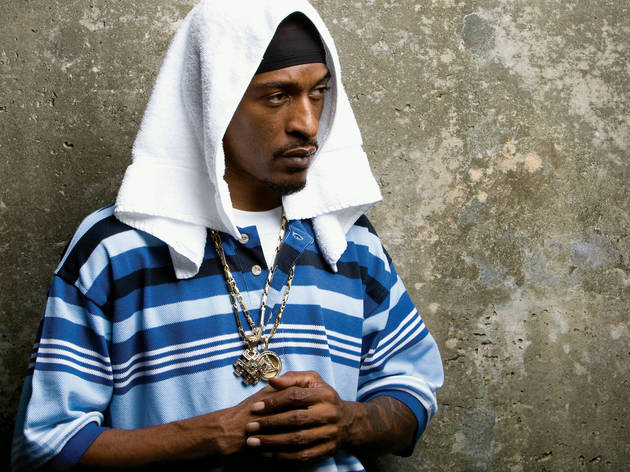 Photograph: Michael Wong Photography
No one has ever rapped better about rapping than Rakim. The Long Island MC is clever, charismatic and restrained enough to spin out full albums of material based on simple self-accommodation in his mellow baritone. In the late '80s, Eric B. and Rakim were the first great equal-footed I'm the Rapper, He's the DJ duo, and on his own, Ra made some of the most technically majestic rap music ever recorded, especially with his 1997 comeback The 18th Letter. He's the single greatest stylist of the genre—the Henry James of game-spitting, the guy with the most acute sense of detail and pacing.—Winston Cook-Wilson
6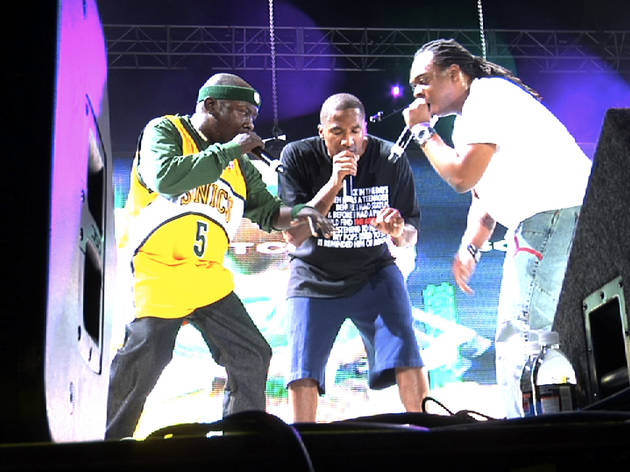 The music made by Queens rap group A Tribe Called Quest was so singular that all three of the group's members might as well be tastemakers forever. Finding space in jazz loops and percussive breakdowns, emcees Q-Tip and Phife found chemistry few others have in the history of rap. In particular, 1991's The Low End Theory and 1993's Midnight Marauders are perhaps the two most influential records in '90s rap, finding the group completely locked in on their shape-shifting sound and unforgettable lyrics. RIP Phife.—Corban Goble
7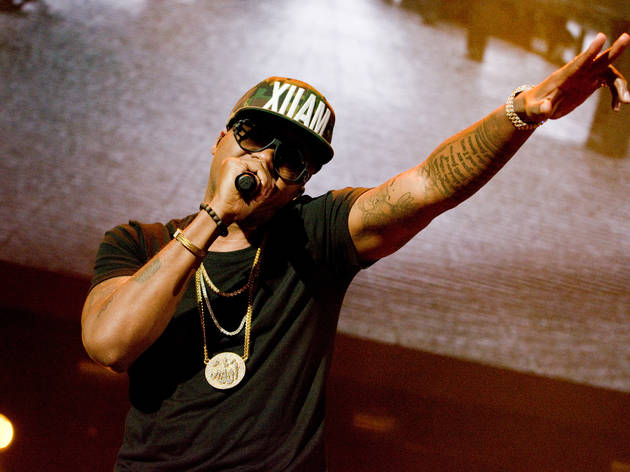 Photograph: Michael J. Chen
Nas peaked early—he was just 21 when he made Illmatic—but remained relevant throughout the years with a handful of hits and somewhat surprising late-career resurgence (Life Is Good). Always down to experiment or hand off a guest verse, people will be paying homage to Nas forever. Today his dedication to lyrics and switching up flows can be seen in artists from Joey Bada$$ to Kendrick Lamar.—Corban Goble
8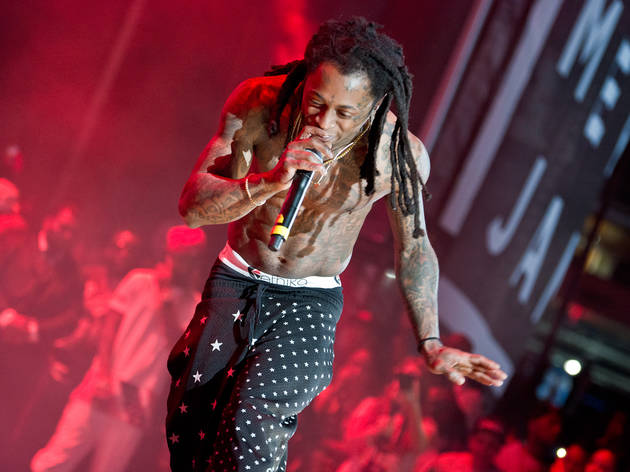 Photograph: Michael J. Chen
Nowadays, one frequently can't tell if a major hip-hop release is a mixtape or an album. In the mid-'00s, Lil Wayne was the first to prove that the distinction didn't have to matter. His particular, eccentric approach to the game at the apex of his artistry—the early Dedication and Drought tapes—is outmoded; today's rapper no longer regularly assert their dominance by tackling beats with which others had hits. But Weezy made the most unforgettable street rap of the '00s doing that, while also releasing some of the most tremendous and crazy pop-rap of all time with the first three Carter albums.—Winston Cook-Wilson
9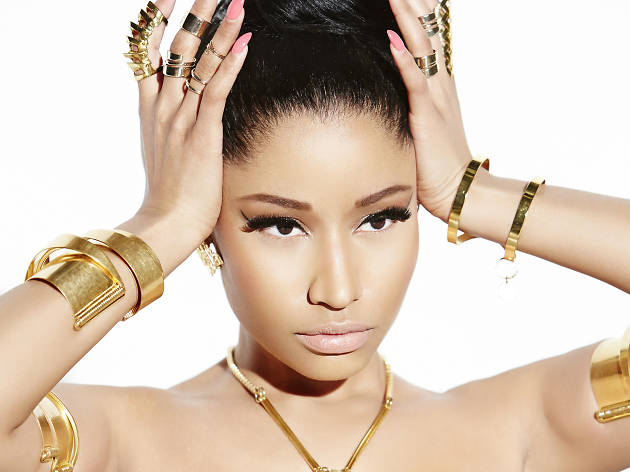 Photograph: Courtesy Howard Huang
Kanye's My Beautiful Dark Twisted Fantasy was a watershed moments in its own right, but one of its greatest gifts was introducing the world to Nicki Minaj in the form of "50k for a verse, no album out." Eight years later, albums from The Pinkprint ("peanut butter Benz, got 'em jelly at the deli") to her latest Queen ("good form," "good foreign," "good for 'em") only cemented her unparalleled wordplay, inimitable personality and endless ability to rally millions.
10
Compton legends N.W.A. transformed stories from their upbringing, and those of people in their community, into narratives on the scales of Greek myths and blockbuster action flicks. Honing a suitably spare production style to mimic the narratives, Dr. Dre started on the road toward becoming one of the greatest architects in the history of popular music. 1988's Straight Outta Compton album transfigured the country's culture—and rankled hundreds of thousands of people—refining rap music in the process.—Winston Cook-Wilson
Show more