Ancient Tripoli
Time Out Beirut has a handy guide on things to do in ancient Tripoli, including the Taynal Mosque and other ruins in this popular destination near Beirut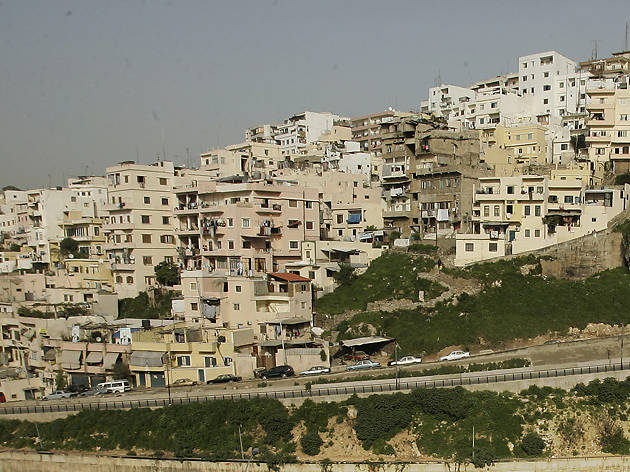 Start at the 1336 Taynal Mosque, an exquisite example of Mamluks architecture, adorned with a maze of geometric patterns and calligraphy which decorate the walls, doors and floors. Then head to Ahmad al-Rifai Street to delve into shaded alleyways and buzzing trade of the souk. Once you've wandered the market head to Hammam Al-Jadid, the cities oldest and grandest baths (a tad over 300 years old). No need to bring your towel however as it's been closed for business since the 1970s – but you can ask around the local shops and normally someone will show you inside.
Next stop is the Al-Muallaq, or hanging, mosque. Named as such as it rests in an arch over the street. Its founder is laid to rest in the mausoleum in the mosques gardens. Buried deep in the heart of the Souk al Attarin, the perfume souk, is the great mosque, whose distinctive bell tower is likely the remnants of a Crusader church. Visitors can enter outside of prayer times but the highlight is to nip next door to the Al-Qartawita Madassa – the jewel of Mamluk Tripoli's Islamic schools. Intricately inlaid ceilings and outstanding anlaq – light and dark stone layering – along its façade, punctured with dynamic motifs make it a sight to behold.
When open, the large Crusader castle is also well worth looking around although it is closed for long periods as it hosts a garrison of Lebanese soldiers.
A more modern addition to the city is the International Fair of Tripoli just on the outskirts. Designed by famed Brazilian architect Oscar Niemeyer as an exhibition space but never completed due to the outbreak of the Civil War in 1975, it is now left abandoned. It's well worth a few hours to wander this architectural marvel which is slowly being overgrown by weeds.
By: James Haines-Young