Your ultimate guide to Hong Kong
Discover the best Hong Kong events, things to do, restaurants, shops and nightlife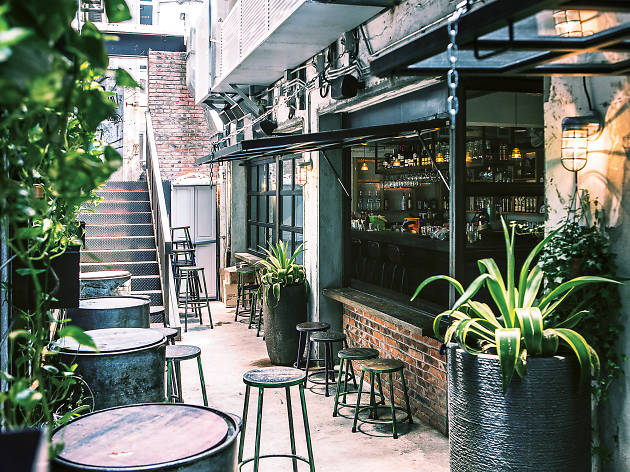 Hong Kong's coolest hidden alleyways
Hong Kong is blessed with amazing secret islands, gorgeous beaches and brilliant hiking trails that are the envy of Time Out cities worldwide. Oddly enough, Hong Kong's many alleways aren't held in quite such high esteem. But if you think all alleyways are dank, dark and dangerous, then think again. The intrepid staff of Time Out have jumped oily puddles, dodged noxious bin bags and sidestepped unknown drips to locate the best secret spots in alleyways actually worth lingering in. In fact, these streets are so secret they don't even have names...  
Happy Wednesday Carnivale of Action
Happy Wednesdays is going all-out fiesta loco this entire June as Happy Valley Racecourse celebrates Brazil's world-famous Rio Carnival at their regular weekly shindig. Pop along to the racecourse on one of the four consecutive Happy Wednesday nights of June 7, 14, 21 and 28 to enjoy sultry performances, exciting summer-themed games, lip-smacking frozen beers and beer popsicles. Not to mention, top racing action.Show off your best moves and join the beautiful samba dancers in their trackside performance. For even more fun and action, head over to the VR station to try your hand at being a virtual jockey, featuring the popular Brazilian rider Joao Moreira. Capture the memories by hopping into the photo zone and strike your best cowabunga pose with accompanying surfboards, plus grab the chance to win amazing prizes. To top it all off, cool down with some ice-cool frozen beers and beer popsicles throughout the evening. That's your Wednesday night sorted then.