Your ultimate guide to Melbourne
Discover the city's best things to do, culture, dining, nightlife, bars and theatre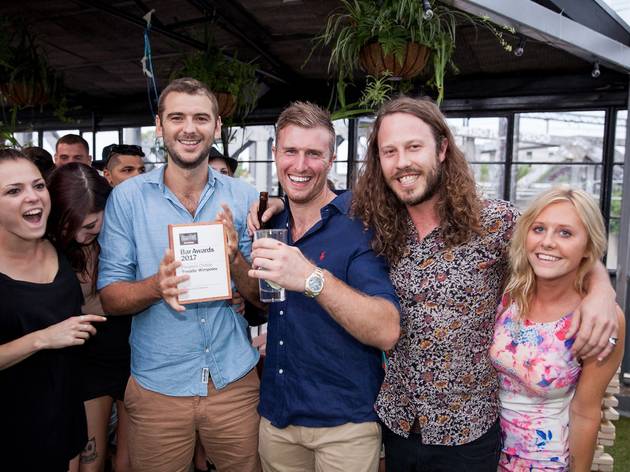 Get your tickets to the Time Out Melbourne Bar Awards
Come celebrate Melbourne's best bars with host Matt Okine. Tickets are selling fast!
Buy tickets
Competitions and announcements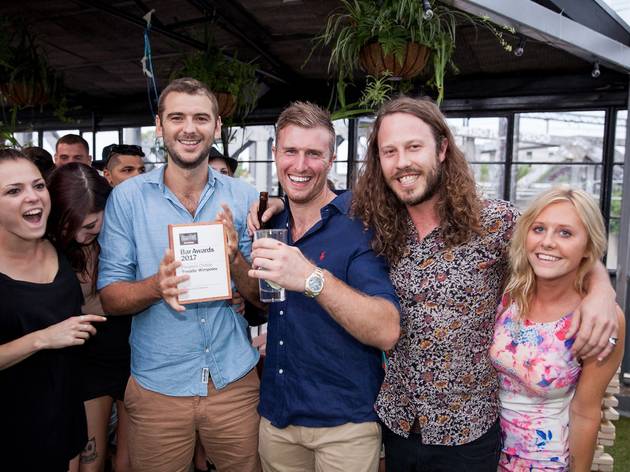 Tickets are out for Time Out Bar Awards 2018
Melbourne, it's time to mark Monday February 26 in your calendar, because the annual Time Out Bar Awards are upon us
Buy tickets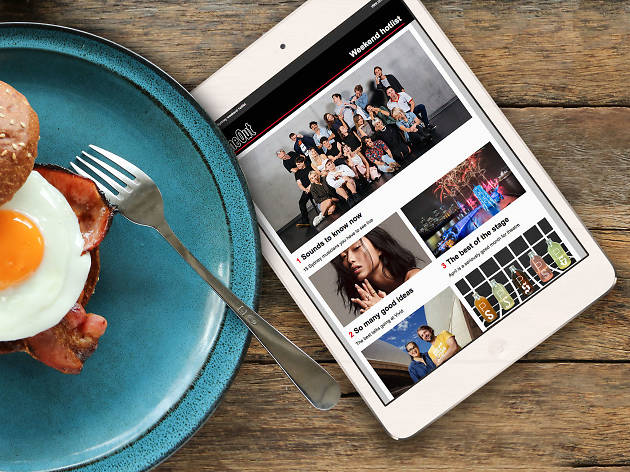 Time Out Melbourne newsletter
Want a go-to list of the best things happening in Melbourne, delivered to your inbox weekly Sign up for our newsletter to get our weekly edit of local goodness – from bars to burgers to art to parties – you'll also gain access to exclusive Time Out offers. Sign up below. Go on, you know you want to.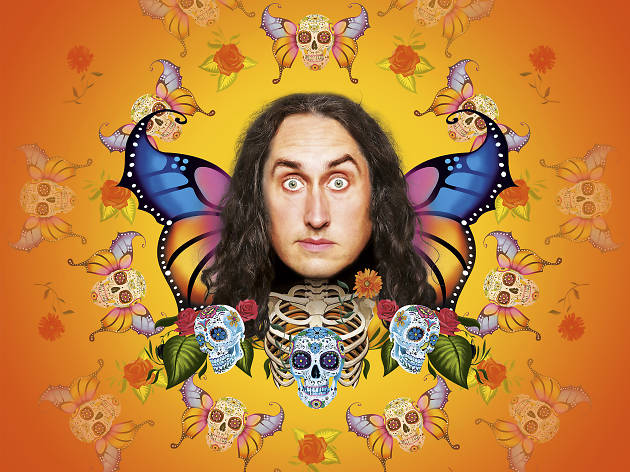 Win a golden ticket to the season's best comedy shows
Comedy lovers are always faced with a bit of a problem during this time of year – with so many side-splitting comedy acts on tour how can you choose which one to see? Luckily, now you don't have to. The good folks at A-List Entertainment are giving comedy connoisseurs the chance to win a golden ticket, putting your name on the door to see the funniest shows in town. The winner will receive a double pass to international stars including Wayne Brady and Ross Noble, plus homegrown comedians Kitty Flanagan and Akmal Saleh. While there can only be one golden ticket winner in Adelaide and Melbourne, ten runners-up will each receive two double passes to two shows. Simply sign up to our newsletter before Tuesday Mar 6. Fill out my online form. // var zw45is40zx5iqz;(function(d, t) { var s = d.createElement(t), options = { 'userName':'timeoutlondon', 'formHash':'zw45is40zx5iqz', 'autoResize':true, 'height':'1154', 'async':true, 'host':'wufoo.eu', 'header':'show', 'ssl':true}; s.src = ('https:' == d.location.protocol ? 'https://' : 'http://') + 'www.wufoo.eu/scripts/embed/form.js'; s.onload = s.onreadystatechange = function() { var rs = this.readyState; if (rs) if (rs != 'complete') if (rs != 'loaded') return; try { zw45is40zx5iqz = new WufooForm();zw45is40zx5iqz.initialize(options);zw45is40zx5iqz.display(); } catch (e) {}}; var scr = d.getElementsByTagName(t)[0], par = scr.parentNode; par.insertBefore(s, scr); })(document, 'script'); //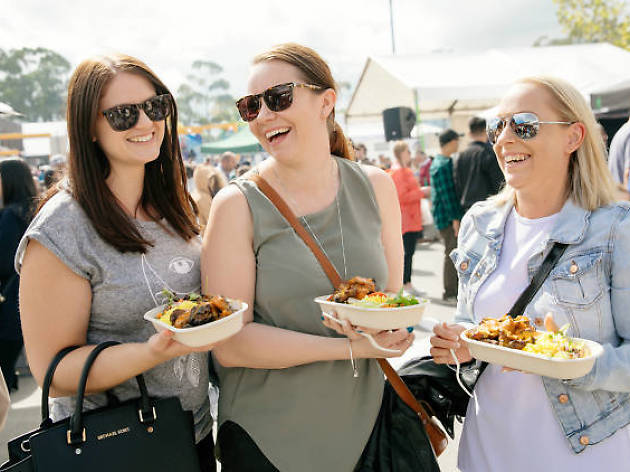 Win a $500 shopping spree at Dandenong Market
Since the 1860s Dandenong Market has been hawking fresh produce, delicious street eats and handmade goodies. The market also boasts an exceptionally diverse range of stall holders with more than 150 nations represented under the one big roof. To celebrate the massive and multicultural market we're giving away $500 in vouchers to one lucky shopper to spend at Dandenong Market. That's a lot of Dandee Donuts. The giveaway is all part of Dandenong World Fare happening at Dandenong Market on March 25, when more than 50 food trucks and stalls will descend on the market. Spend your $500 on World Fare Day or eke it all out over 2018 – the lucky winner has until December 31 to use their vouchers. To win simply enter sign up to our newsletter before March 23. Fill out my online form. // var z1r0s5ki0v5ippz;(function(d, t) { var s = d.createElement(t), options = { 'userName':'timeoutlondon', 'formHash':'z1r0s5ki0v5ippz', 'autoResize':true, 'height':'1127', 'async':true, 'host':'wufoo.eu', 'header':'show', 'ssl':true}; s.src = ('https:' == d.location.protocol ? 'https://' : 'http://') + 'www.wufoo.eu/scripts/embed/form.js'; s.onload = s.onreadystatechange = function() { var rs = this.readyState; if (rs) if (rs != 'complete') if (rs != 'loaded') return; try { z1r0s5ki0v5ippz = new WufooForm();z1r0s5ki0v5ippz.initialize(options);z1r0s5ki0v5ippz.display(); } catch (e) {}}; var scr = d.getElementsByTagName(t)[0], par = scr.parentNode; par.insertBefore(s, scr); })(docu
See all of our current competitions
Melbourne events calendar