Your ultimate guide to Melbourne
Discover the city's best things to do, culture, dining, nightlife, bars and theatre
Melbourne events calendar
You might also like...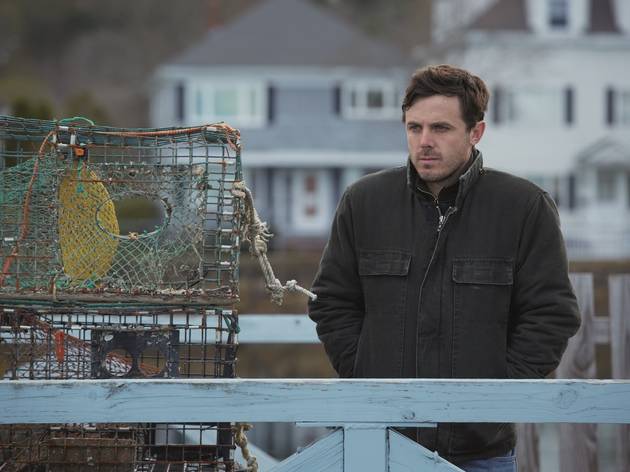 Win tickets to an exclusive Time Out preview screening of Manchester by the Sea
  Nominated for FIVE Golden Globe Awards:• Best Picture (Drama)• Best Director – Kenneth Lonergan• Best Actor – Casey Affleck• Best Supporting Actress – Michelle Williams • Best Screenplay – Kenneth Lonergan Time Out has 50 double passes to see Manchester by the Sea at Palace Kino, Melbourne. Manchester by the Sea tells the story of the working class Chandler family from Massachusetts. After his older brother Joe (Kyle Chandler) suddenly passes away, Lee (Casey Affleck) is made the legal guardian of his nephew (Lucas Hedges). Lee is forced to deal with a tragic past that separated him from his wife Randi (Michelle Williams) and the community where he was born and raised. Manchester by the Sea is the new film written and directed by Kenneth Lonergan (You Can Count on Me, Margaret). "Casey Affleck joins the ranks of giants in a tremendously moving portrait of grief" - Time Out New York Manchester by the Sea will be released in Australian cinemas on February 2. To enter, simply enter your details below before 10am on Friday, January 20. Name: Email: Gender: Female Male Other Year of Birth: Postcode: Do you have a lot of opinions? We're keen to know what our readers think, so we've created an insider's club to find out. Join, and we'll email you surveys and questions from time to time. It's a great chance to have your thoughts heard, and we'll reward you with treats too. Tick this box if you'd like to join our insider's club. Enter now!   Terms and condition
Open Sessions at the Australian Open
The Australian Open is underway and whether or not you're a tennis fan, you'll want to head down to Melbourne Park and check out all the action on offer. In addition to tennis stars battling it out on court for grand slam glory, the Open Sessions will see top-notch Australian and international musicians ripping it up on the Australian Open Live Stage.  The series of gigs is on throughout the tournament: expect the likes of The Living End (Jan 19), Jimmy Eat World (Jan 20), Peking Duk (Sat 21), DMA's (Jan 22) and so many more. You can also catch all the tennis action on the big screens, so don't worry; you won't miss a serve. Sounds pretty ace if you ask us. The gigs are free if you've already bought a ticket to that day's tennis. Ground passes start at $25 for adults, and $5 for kids, and get you access to all that's on offer at the Australian Open.
Crown Live on the Riverwalk
The Riverwalk on Southbank will become a bustling street fair for ten days this summer, with food stalls, pop-up bars and big screen where you can watch all the tennis action. The esplanade along the Yarra will transform into your ultimate summer party playground. Stock up on snacks from the likes of The Merrywell (think mini Wagyu beef burgers and Yankee dogs), Gradi (big slices of pizza), Gochi (they'll be doing fresh sushi and sashimi) and Movenpick (ice cream, of course). Best part is, entry to Crown Live is completely free.  You can also grab a refreshing drink from pop-up bars from Chandon and Kirin. Pimm's Summer Garden will also have fruity cocktail jugs and outdoor games.  So round up some mates and head to Crown Live for a perfect afternoon by the river.
Chinese New Year at The Valley
The Valley will be celebrating Chinese New Year with a night of colourful Chinese entertainment and racing. There will be 12 different food trucks on site, all peddling Asian delights from satay skewers to dumplings and baos to duck pancakes. There will also be plenty of traditional Chinese entertainment including dragon dancers, fire breathers, fireworks and giveaways. Hong Kong pop sensation Det Dik will be bringing his high-energy hits to life on stage, while Mandarin race caller Jamie Pi will be calling the feature race on the night. Best of all entry to the night is free, so get your family and friends together and head to the Valley for a night of racing fun.