Guide to Broumana and Beit Mary
Time Out Beirut has a handy guide to Broumana and Beit Mary, a nearby city escape from Beirut, and a popular spot near Mount Lebanon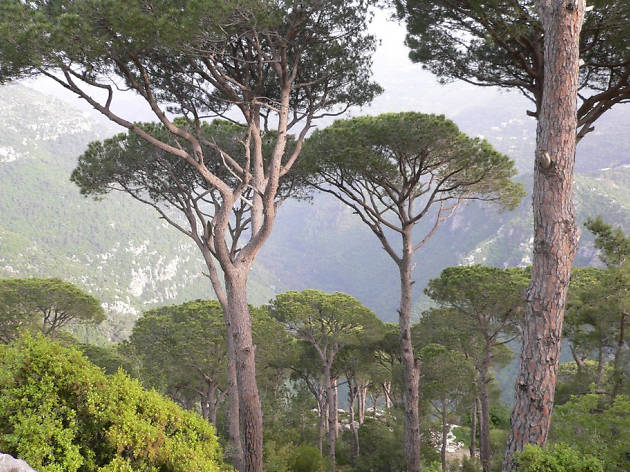 We all have those days where we just have to get out of Beirut. Get away from the traffic, away from the heat, and away from the general chaos of the place. Broumana and Beit Mary are quick, easy and effortlessly superlative solutions. Beit Mary is a mere 16 kilometres from Beirut and Broumana is further six kilometres along the road, meaning that deciding to go there at a moment's notice is easy enough. Whether you choose to visit one or both, each will give you the same satisfying hit of fresh mountain air with a rich pine smell. There are also the sumptuous restaurants in which you can spend the whole day and a vibrant nightlife that has the potential to keep you until the early hours of the next morning.
Even when the Romans were knocking around Beirut, they were taking breaks on Mount Lebanon, and they left the temples behind to prove it. There are cheaper places to visit, but sniffing out a bargain is possible; and when they go for opulence, they turn it up to 11. Both towns are seasonal, and draw some big crowds, but there's no reason to avoid it out of season. You'll still find the excellent restaurants and the homely bars tucked away.
Opportunities for lying back and relaxing are abundant, but for those who have more active ambitions you can find plenty of curiosities to explore, including some quaint churches and a monastery as well as the typically impressive Roman ruins.
Getting there and away
Both Beit Mary and Broumana are in spitting distance of the capital. If you don't have your own wheels then the easiest way to get up there is by taxi, which will cost you around LL 25,000. There is a bus service, but be warned that it's going to take you all around the houses before you get there.
By: James Haines-Young