Guide to Byblos
Time Out Beirut has a handy guide to Byblos, a popular destination near Beirut, including the Great Temple in ancient Byblos and beaches in modern Byblos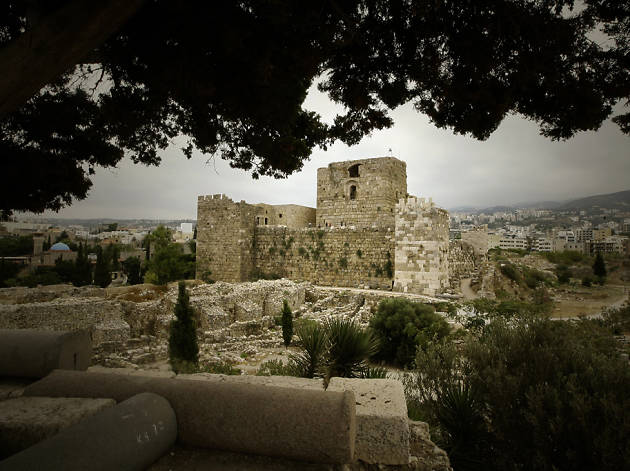 The city of Byblos (Jbeil) has often been cited as the cradle of civilisation, and considering that it has been continually inhabited for about 7000 years, it sounds like a pretty good shout. Glitz and glamour, castles and Crusaders, Byblos is one of those 'must visit' places and also a great choice for escaping the chaos of Beirut.
Officially the city is called Jbeil, a name that it's had - in one form or another - since the Bronze Age, but it is better known internationally by the corruption of the ancient Greek name, Byblos.
But don't worry too much about the name, today locals will know what you mean if you ask for either.
From the Egyptians, to the Greeks, to the Romans, to the Ottomans and everything in between; they've all been drawn to Byblos and each one has left something behind. Which means today, there are a wealth of ruins, archeological remains and exquisite artifacts to discover.
Byblos isn't one giant dusty archaeological dig site, though. For anyone looking for sun kissed beaches where they can top up their tan, Byblos isn't going to let you down. Add to that the cocktail bars and fantastic fish restaurants serving the day's catch, and you can see why so many civilisations decided to stop here; although there is no evidence that the ancient Romans did actually go to any of the cocktail bars.
Getting there
Buses leave from Dora roundabout regularly, and will cost LL3,000. Traffic heading north from Beirut can be heavy at weekends and rush hour but in light traffic it'll take around an hour. Less frequently there are also buses from Beirut's Charlse Helou bus station which is more centrally located - some buses heading back to Beirut will also stop here. When leaving Byblos it's easy enough to pick up a bus heading south from the highway.
By: James Haines-Young