Guide to Sidon
Time Out Beirut has a handy guide to Sidon (known also as Saida), a popular destination near Beirut, including the Temple Of Eshmun and other ancient ruins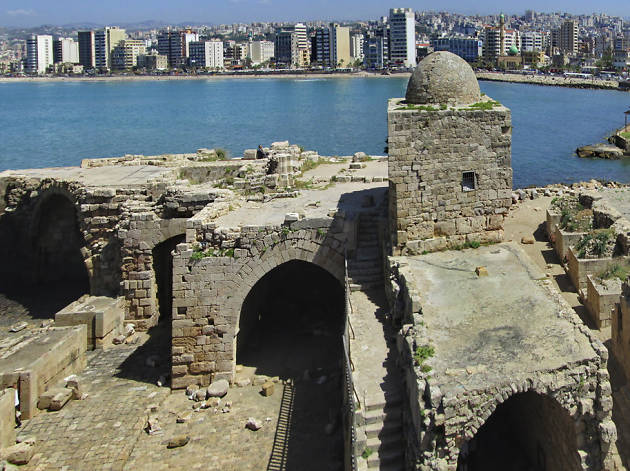 Although overtaken by Beirut in the last couple of centuries, Sidon was considered to be the most important city of the Phoenician civilisation. But there's more to the city than just the ancient - indeed since Alexander the Great conquered the city, generations of rulers and dynasties have endowed the city with architectural wonders. From ancient ruins to winding souks there's a lot for the modern visitor to enjoy as you travel into the city along the coastal highway, the formidable Crusader castle built on the sea front will be one of the first things that you see, perpetually standing guard over the city. In a testament to its timeless appeal, many of the things that attracted people to the city 400 odd years ago, are still attracting people today.
A mere 40 kilometres south of the capital, Sidon works as a great place to take a day trip, but with more than enough activities for you to spend a couple of days exploring. Even once you have exhausted everything that Saida has to offer, getting up into the mountains and experience the smaller villages and the picture perfect vistas are easy enough.
Getting there and away
Buses to Sidon are available from Cola interchange and leave every five minutes, costing around LL3,000. They take anywhere between 25 to 45 minutes, depending on how brave/crazy your bus driver is. As well as the mini-buses plying the route (who are notorious for erratic driving) there is a larger coach style express bus that leaves from Cola and costs LL2,500. Just walk past the drivers hawking for passengers and there is normally a large white coach waiting at the end of the que of busses.
If you want to get back on the bus then you'd be best off heading to the bus terminal. You'll find this next to the Al Zaatary Mosque, which isn't far from the coast and north of the old city; but if you get lost then you can ask someone, and they'll point you in the right direction. There are plenty of taxi companies that will take you to, and you can expect to pay around LL 50,000.
By: James Haines-Young