Modern Sidon
Time Out Beirut has a handy guide on things to do in Sidon, including Mleeta with its memorial and museum in this popular destination near Beirut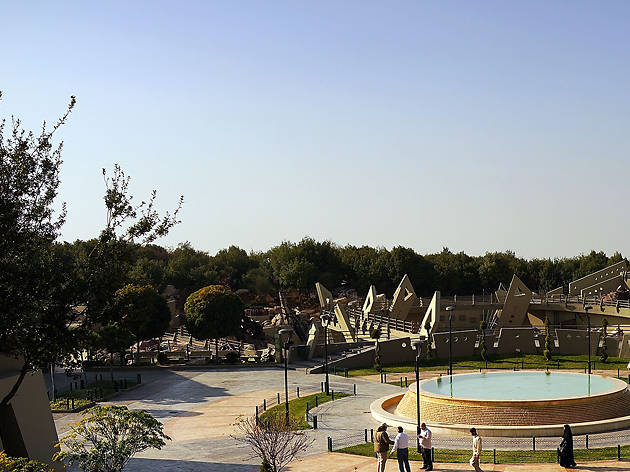 Located in the mountains outside Sidon, Mleeta (mleeta.com/mleeta/eng/) is a heady mix of battlefield memorial, resistance museum and propaganda machine. Mleeta was a prominent mountain top position from where Hezbollah fought back against the Israeli occupation of Lebanon until their withdrawal in 2000 and again during the 2006 war. Since the end of the war, the group converted it into an immaculate and well-designed tourist museum open to all. Regardless of your opinion on the group it's worth a visit for the stunning views and an interesting insight into the group.
Most of the museum is devoted to showcasing the tactics that were used and the conditions that the fighters lived in during the fighting - no mean feat considered the overwhelming firepower assembled against them. As well as recreation of the battlefield conditions, you can also walk around 'The Abyss' which is an artistic displays some of the Israeli weapons used in the conflict that have been arranged to express a symbolic message that's about as subtle as the tanks on show.
Friendly and multilingual (free) tour guides will accompany you both to 'The Abyss' and the battlefield unprompted. While they aren't overbearing and will leave if asked their input is well worth it for their encyclopedic knowledge of the site.
You could make a convincing argument that Mleeta is the most impressively designed and run museum in the whole country. It's not the easiest place to reach unless you have your own car -- there are signs from Sidon all the way to the entrance. Alternatively, you could get a taxi which will cost you around LL 60,000 to get there, wait and take you back, but don't be surprised if you have to buy a ticket for your driver as well. Tickets cost LL 2,000.
By: James Haines-Young