This week in Accra – our top 10 events
The weekend starts on Wednesday in Accra… Check out our pick of the best clubs, shows and events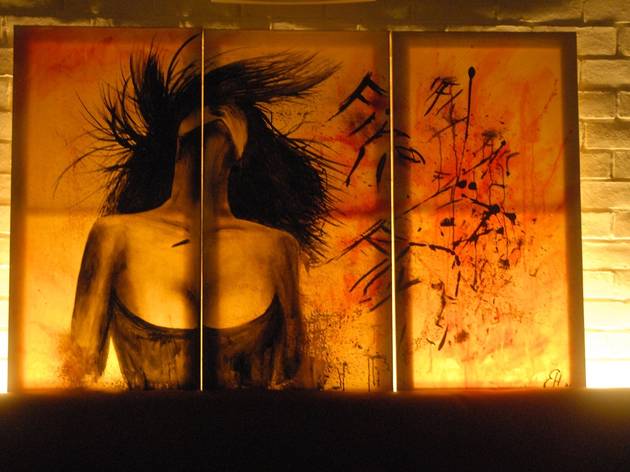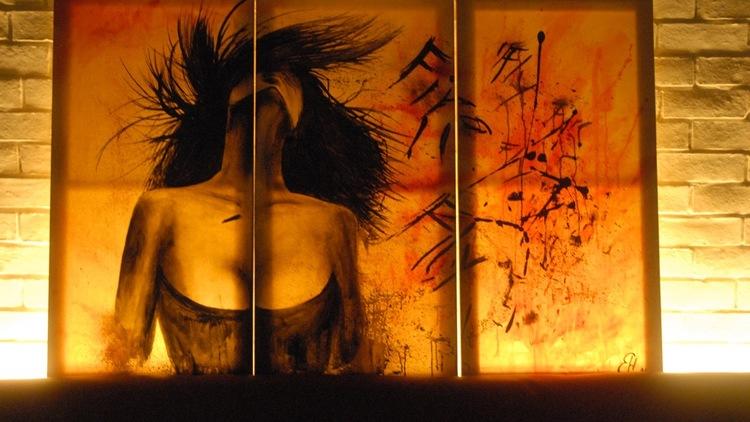 The hugely respected Ghanaian artist Ablade Glover established this renowned arts venue, which has become one of the most important of its kind in Ghana. There are three expansive floors of art displayed in cool marble galleries. Some are by established artists, such as Owusu Ankomah and George Hughes, whose paintings are reminiscent of Jean Michel Basquiat and Willem De Kooning, while others are by new and upcoming artists like Ebenezer Borlabie. Market, rural and urban scenes are interspersed with political satires – and naturally, there are also the shrouded figures and staccatoed crowd scenes by Glover himself. There are collectors' pieces too: Asafo flags with appliquéd and embroidered symbols; ancient strip-woven Kente cloths by the Akan and Ewe; African masks of the type that inspired Picasso; and intricately carved furniture. Also on show are full-sized coffins in the shapes of crabs, running shoes and eagles. Everything is for sale. There's a lovely pool out the back. 
Read more
With his camera, Eric Gyamfi could very well be a fly on the wall. With an array of compound eyes he has put together a mosaic of photographs composed of lives of people with whom he has spent several hours living and observing.  He has put together poignant tales of ordinary, yet extraordinary aspects of individuals caught in their everyday interactions- at work and at play- with aloof seriousness and with touching emotion. The titleSee me, See you- was deliberately chosen to complement the way the artist envisioned each mounted work in the main gallery at Nubuke Foundation.  The viewer is cunningly confronted with reflections of themselves next to the works- drawn and immersed right into the setting of the photographs.  The original expression, 'you see me I no see you' from which the exhibition title was coined could allude to a number of things- either being an innocent bystander, an alibi or maybe a witness who ignores happenings.  In see me, see you- the artist flips the lens and forces some critical introspection- of self, ideas, viewpoints, perceptions, conceptions… Whom do you see? Him? Her? Them? Us? You? ... Eric's photographs are presented in a stark contrast of black and white, ridding them of distractions and bringing them into focus. The dominance of this style of presentation leaves no place for something in between.   Eric Gyamfi was a participant of a month-long Nuku Studio photography workshop run by Nii Obodai and other facilitators at Nubuke foun
Read more
Along the seafront near Black Star Square is the Arts Centre. Hawkers attack from all sides as soon as you arrive, but if you're not exhausted by the scrum you can find carvings, baskets, drums, bags, beads, fabrics, sandals, sculptures, stools, rugs and occasionally antiques. It's a place to unearth some incredible finds and gifts. The best bet is to head past the hassle which you'll inevitably encounter at the entrance and make your way towards the back of the complex, where it's a bit more relaxed. Haggling is expected. There's also an art gallery, which sells prints and paintings at reasonable prices.
Read more
Loom's Frances Ademola has a popular gallery that exhibits paintings and sculptures by a good selection of Ghana's foremost artists, with a smattering of expressive Nigerian pieces. The modest space has been here since 1969, and is bursting at the seams with the work of nearly 100 artists. If Ademola is around, she's delightful company, chatting exuberantly about artists such as Seth and Serge Clottey and Gabriel Eklou, and happily offering her great knowledge of the Ghanaian art scene, past and present. Loom is regarded as one of Ghana's premier galleries.
Read more
The Foundation for Contemporary Art at the WEB du Bois Centre (a research centre for Pan-African history and culture, named after African-American civil rights activist William Edward Burghardt Du Bois) was set up by Joe Nkrumah, formerly of the National Museum, and Australian artist Virginia Ryan. It exhibits work by up-and-coming artists in interesting ways, such as its Art in the Garden projects. Its growing library, now with more than 800 books about visual arts, is one of the organisation's most important projects. It's also developing a debating forum and a public database of artists, organisations, galleries and patrons. There's a wide range of information on its website.
Read more
Run by the painter Betty Acquah, this gallery represents Larry Otoo and other well-established artists. It also offers a good framing service.
Read more
This is one of the original workshop for the fantasy coffins that are now collected and exhibited as contemporary art all over the world. Caskets shaped as birds, fish, aeroplanes, shoes, beer bottles, cars and anything else that stretches the imagination are displayed as pieces of art, and sometimes sold as miniatures. Many examples are featured in the book Going into Darkness by Thierry Secretan. The thinking behind the coffins is that they reflect the life or personality of the deceased.  If you're a farmer, you might be buried in an onion or tomato. If you're a fisherman, it might be a tuna. Surprisingly, the caskets were only first built in 1957, but have now become well-known artworks, with appearances in European galleries. You'll find a couple of good examples in the British Museum in London, along with other Ghanaian artefacts. More good examples of coffin art can also be seen at the Artists Alliance gallery.
Read more
L'arte is located in the heart of 'Bubuashie' community in Accra. This densely populated neighbourhood was chosen to allow clients and tourists the opportunity to 'enjoy the feel of the community'. L'arte provides dining entertainment.
Read more
Show more