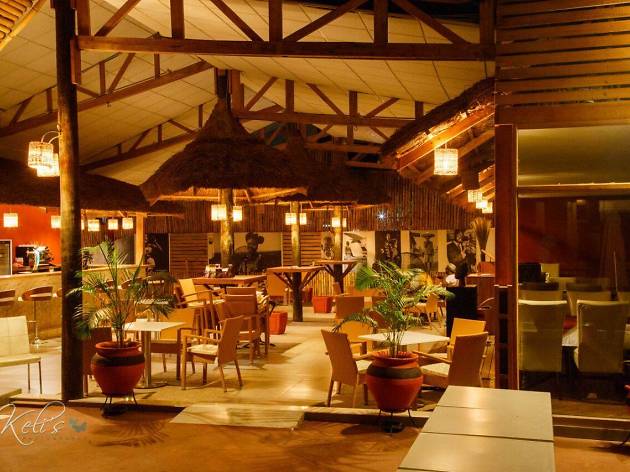 Accra's little treasure.

Welcome to The Gold Coast Restaurant & Cocktail Bar. Decorated with lots of nostalgic pictures and pieces on the walls that take you back in time.
Freshly cooked seafood, grilled dishes and pizza are on offer and an integrated cocktail bar area that provides friendly, attentive service.

Over the years the menu has evolved to reflect today's consumer's taste. From a casual Ghanaian dinner hotspot in their London location, to the current menu of over 50+ items here in Accra, including the famous chicken wings, lamb nyama choma, tilapia & yam balls, premium quality AAA steak, a great selection of entrée salads and more than 5 vegetarian options.


Takes bookings, Walk-ins welcome, Good for groups or parties, Good for children, Takeaway, Delivery, Table service and Outdoor seating
Venue name:
Gold Coast Restaurant & Cocktail Bar
Contact:
Address:
45 Aviation Road, Airport Residential Area (Inside Exel Entertainment Centre) near Nyaho Medical Centre., Accra, Ghana
Accra


Opening hours:
Mon-Sun: 12:00 - 00:00
Sunday Buffet Splash

An amazing Pan African SUNDAY BUFFET SPLASH Enjoy over 100 dishes from across Africa  from 12 noon each and every Sunday. For reservations call us on 0302799834  

Ghanaian

Sunday October 30 2016 - Sunday January 29 2017