Bars
Discover the best places to drink in Catalonia's capital. Reviews of bars, pubs and tapas bars in Barcelona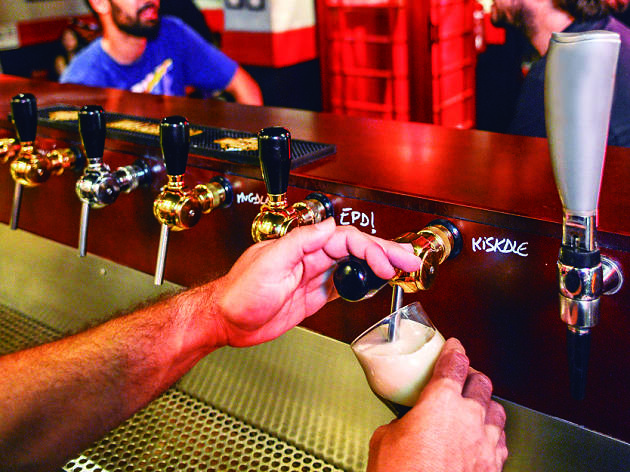 BCN's best craft beer bars
Come along as we show you around the city's top spots for the craft beer you crave
Read more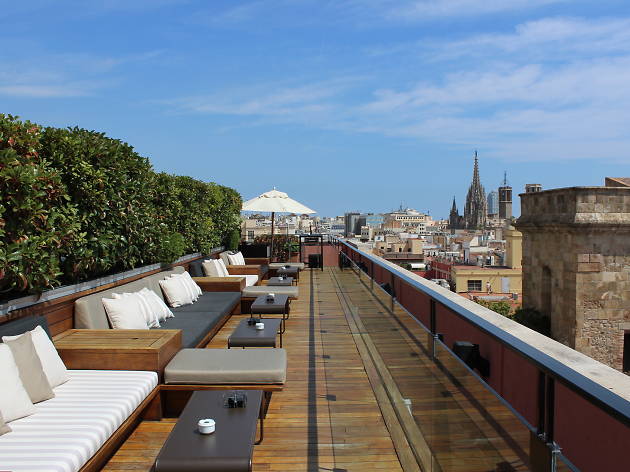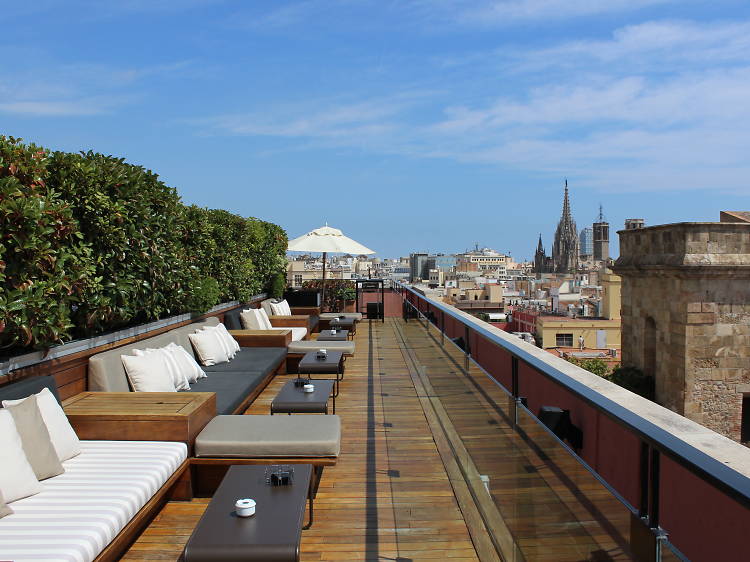 Rooftop bars
The top spots to relax, sip a cocktail and even take in a concert – all with a bird's-eye view of Barcelona
Read more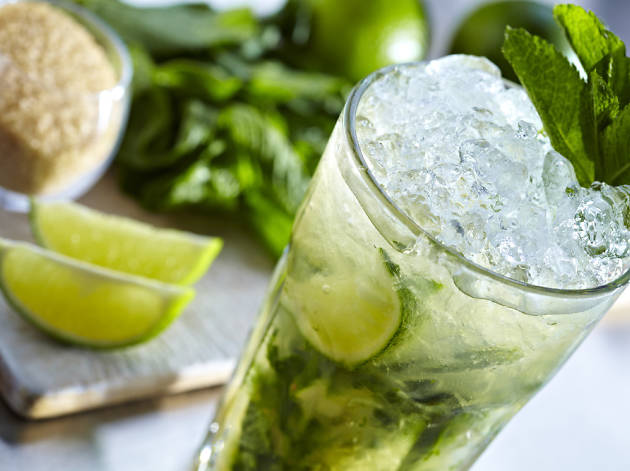 Barcelona's best mojitos
Presenting nine bars in Barcelona where you're guaranteed to get a mojito done right
Read more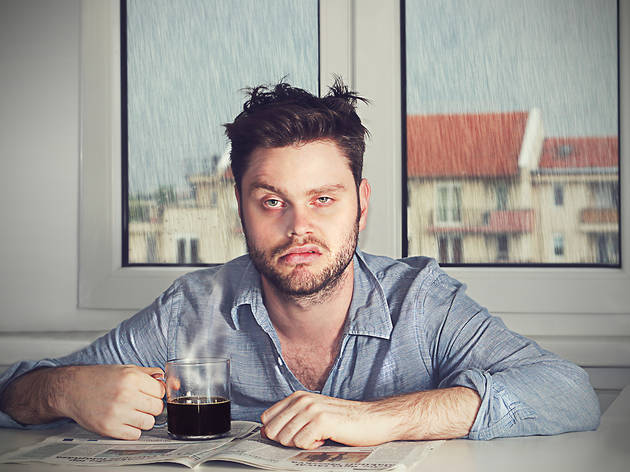 10 hangover cures
Ten tips for surviving a hangover with any dignity you might have still intact
Read more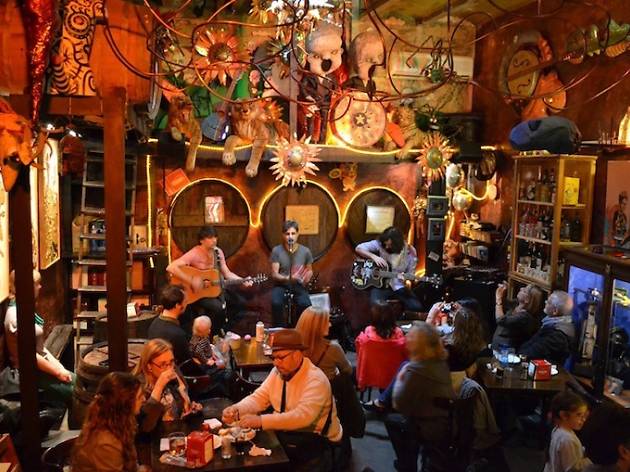 Vermouth meets music
Forget fancy food pairings, the midday vermouth hour with snacks and music is where it's at!
Read more
Recommended bars and pubs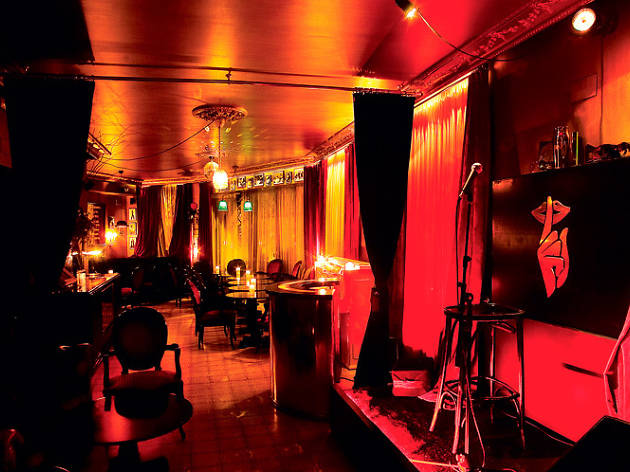 Bar Mutis
Pay no attention to the address, it's for Bar Mut. Mutis is Mut's hidden little cocktail bar sibling. You can get into this charming little secret cocktail...
Read more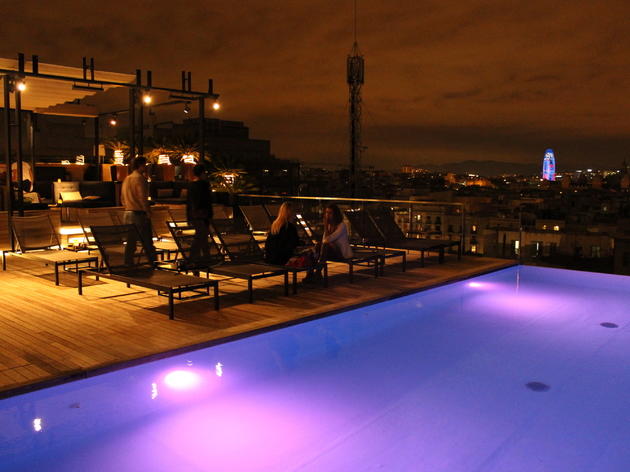 Sky Bar at Grand Hotel Central
Many of Barcelona's rooftops offer a rather restricted view of the city's major sights. The terrace at the top of the Grand Hotel Central is a sure way to...
Read more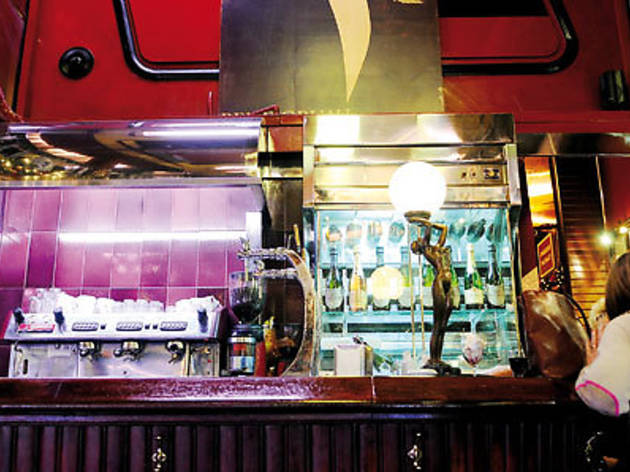 El Jabalí
This deli bar, which is reminiscent of Paral·lel in its heyday, is a great place to eat wonderful tapas – try the patatas bravas, the chicken...
Read more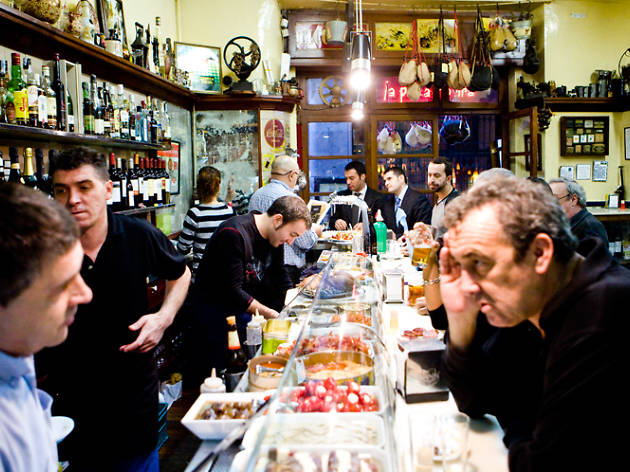 El Xampanyet
The eponymous bubbly is actually a pretty low-grade cava, if truth be told, but a drinkable enough accompaniment to the house tapa – a saucer of...
Read more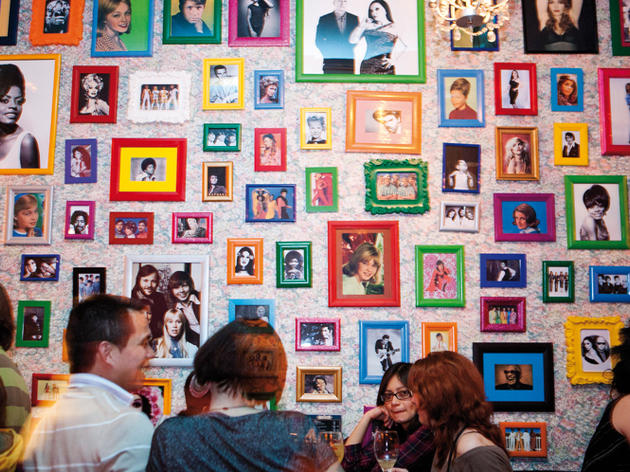 Sor Rita
If Mario Vaquerizo lived in Barcelona, this would be his favourite bar: a place that has find in the 'kitsch' style, its reason to exist, that seems to be a...
Read more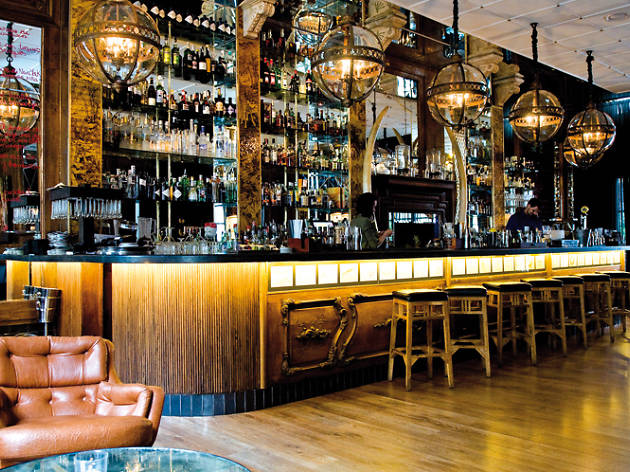 Boca Grande
The stunning cocktail lounge of the Boca Grande Restaurant is one of the most chic night spots in Barcelona. Aside from the Parisian prices, I have only...
Read more
More recommended bars & pubs