50 things to do in Barcelona in 2014: sports
Highlights of Barcelona's sports events in 2014
By Time Out in association with BarcelonaTurisme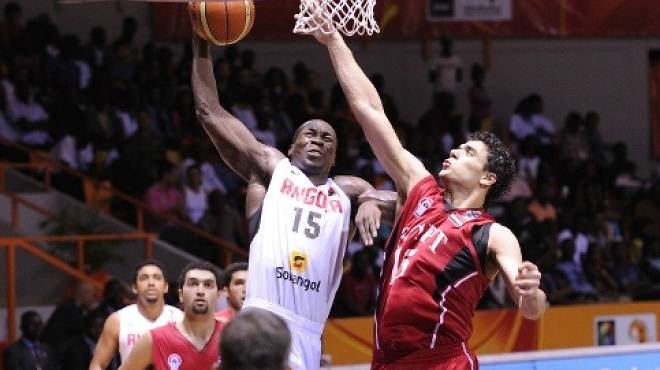 Among the 50 great things to do in Barcelona in 2014 are major sports events on an international level: tennis, car racing, motorbike racing, football, the yachting world race, horse jumping, a marathon, and the basketball World Cup. Phew.
The celebration of the Basketball World Cup in Spain in 2014 will give Barcelona, one of the six host cities, alongside Bilbao, Granada, Gran Canaria, Madrid and Seville, another opportunity to demonstrate its ability to organise world-class sporting events. The main venue for the event, which will run from the 30th of August to the 14th of September, will be the Sant Jordi arena, with capacity for 17,960 spectators. Among the teams competing for the ultimate prize in world basketball will be Spain as host nation; the USA as gold medallist at the last Olympic Games; France, Lithuania, Croatia, Slovenia, Ukraine and Serbia representing Europe; Mexico, Puerto Rico, Argentina and the Dominican Republic representing the Americas; Angola, Egypt and Senegal representing African basketball; Iran, the Philippines and Korea as the top Asian teams; Australia and New Zealand from Oceania; and four wild cards.
Barcelona is set to become the capital of the equestrian world once again when it hosts the 103rd edition of the Furusiyaya FEI Nations Cup Jumping Final. This will be the second time that the city plays host to the most important event in show jumping's yearly calendar, featuring the world's best riders. The venue will, once again, be the grounds of the city's Real Club de Polo.
This will be the third edition of this round-the-world yacht race – for two-person crews – that begins and ends in Barcelona on New Year's Eve. It is the first ever two-handed, non-stop round-the-world regatta and is set to start on 31 December 2014 from opposite Hotel W in the Port of Barcelona. The competing boats are expected back in the port in March 2015 after sailing some 25,000 nautical miles (around 46,300 kilometres).
---
50 great things to do ... by season
---
---