50 things to do in Barcelona in 2014: summer
Highlights of Barcelona's summer 2014 events
By Time Out in association with BarcelonaTurisme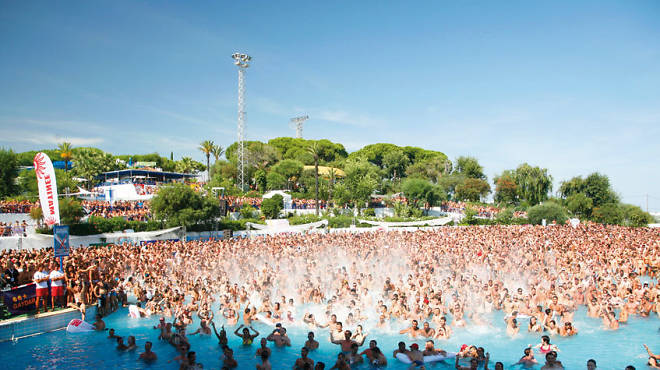 Which of Time Out's 50 great things to do in Barcelona in 2014 are on in summer? Music festivals for lovers of all genres, a month-long performing arts festival, an important world congress, week-long barrio parties, the basketball World Cup and more.
The Museu Picasso will host an exhibition of 80 works by artists from around the world, in a look at the ways in which Picasso's work influenced, and was explored by, later generations. These pieces will include work by Jean-Michel Basquiat, Rineke Dijkstra, Rachel Harrison, among many others. For them, as well as for a remarkable and hitherto unacknowledged variety of artists from all around the world, from Africa, Asia, the Middle East and South America, as well as from Europe and North America, who are working in a range of mediums that run from video and photography to painting and sculpture, engagement with Picasso's work has provided a liberating and polyvalent model that allows them to address the phenomena of the globalization and diversification of contemporary art in our century.
Nits d'Estiu (Summer Nights) sees live jazz from local bands on the magical rooftop terrace of Gaudí's undulating apartment block, in the shadow of his warrior-like chimneys. Concerts take place on Friday, Saturday and Sunday nights, and the price includes a visit to the 'Espai Gaudí' exhibition and a glass of cava. A fixed tapas menu is also available. It's a great chance to take in the essence of Gaudí and his most emblematic work, together with a large and varied programme of live jazz music. While the visit to the Espai Gaudí, a museum exhibition located in the attic of the building, uses audiovisuals, models and furniture to provide visitors with a fascinating introduction to the work of this unique architect, access to the terrace provides some of the most spectacular views of Barcelona available in the city in the cool of the evenings.
The only 'fair exclusively devoted to the moving image' that showcases artists' video and short films in venues around town, Loop is returning from the 5th to the 7th of June with its usual mix of art fair and city festival. Its three sections – the Loop Fair itself, the Screen Festival and the Loop Studies spaces – provide an innovative space to foster interactions between galleries, artists, distributors, collectors, curators, museum directors and the general public.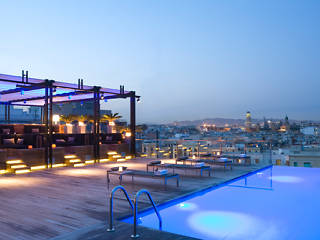 Grand Hotel Central
A Vista d'Hotel
For one week some of Barcelona's best hotels open their rooftop terraces to the public, serving special menus and hosting events just for the occasion. So it's a great opportunity to see Barcelona from a different angle, and, while enjoying the views, sample some of the activities on offer, which range from concerts, magic shows and chill-out sessions to cocktail workshops, wine tastings and cooking master classes.
Various venues
Coming in June
The International Festival of Advanced Music and Multimedia Art (aka Sónar) is a must for anyone into electronic music, urban art and media technologies. Sónar by Day comprises multimedia art, record fairs, conferences, exhibitions and sound labs, while DJs play – it takes place in the trade fair area at Plaça Espanya, while Sónar by Night is out in the vast hangars of the site in Hospitalet. In 2013, the line-up included Kraftwerk, the Pet Shop Boys, Skrillex and Laurent Garnier. Confirmed acts for the 2014 line-up include Massive Attack, Richie Hawtin and Plastikman, as well as Four Tet, James Holden, Jon Hopkins, Oneohtrix Point Never, Evian Christ, Caribou, Matmos, Gesaffelstein, Downliners Sekt, Jessy Lanza, Nisennenmondai, Woodkid, Bonobo, Moderat, and I Am Legion. Featuring a mash-up of music, film and video, in the shape of everything from installation art, audiovisual concerts, and medialab presentations to DJ sets, Sónar is sure to attract once again some of the top names in the genre.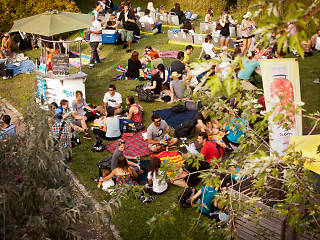 Festival Piknic Electronik
Family-friendly, open-air festival of electronic music on Montjuïc every Sunday afternoon in summer. Something more than just a picnic, Piknic Electronik aims at reconciling two apparently contradictory worlds and provide a way to bring family and friends together in a pleasantly green environment while enjoying electronic music. Activities designed specifically for kids can include anything from skateboarding lessons and inflatables to hip hop classes and recycling workshops.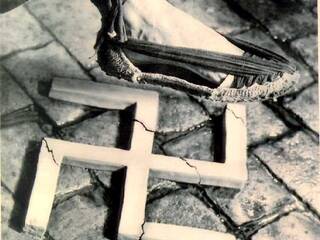 © Pere Català Pic
The Spanish Civil War through Art
This exhibition at the MNAC uses painting, sculpture and evidence of the huge explosion of different techniques in the fields of avant-garde photography, posters, photomontage to explain one of the most important episodes in contemporary history. Presenting the civil war in its social, historical and artistic context, it traces the web of relationships and connections between the work of artists such as Julio Gonzalez and Picasso and photographers like Augustí Centelles and Català Pic.
Catalan National Museum of Art (MNAC)
Coming in July
Cruïlla snuck quietly onto the scene in 2008 with an unassuming clutch of bands, before launching into something quite special two years later. Recent line-ups have included Cat Power, Iggy Pop, the Specials, MIA, Suede, Rufus Wainwright, Morcheeba and Cypress Hill, and there's usually an impressive range of local bands, from the Pinker Tones to Muchachito Bombo Infierno and Macaco. Set in the sun-baked Barcelona Parc del Fòrum complex, the festival now attracts thousands of music fans who are keen to enjoy an eclectic and genre-crossing line-up of great bands and musicians in an outdoor setting for two jam-packed days, together with an ever-growing programme of additional on-site activities which range from circus acts and games to workshops of all types, together with stands run by a variety of social foundations.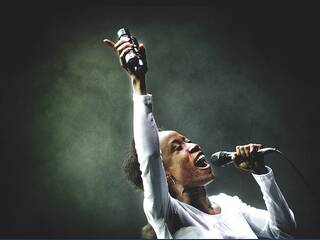 San Miguel Mas i Mas Festival
This tasteful music festival spans the summer months, and has gone from concentrating on Latin sounds to providing a bit of everything. Concerts take place at various venues, including the Palau de la Música Catalana, the Liceu Opera House, the Jamboree jazz club and even local art and history museums. Past acts have included Brazilian legend Hermeto Pascoal, Level 42, techno DJ Angel Molina, and some classical music. More of a musical marathon than a traditional-style festival and practically single-handedly responsible for revitalising the city's once spartan summer music agenda, especially during August, it's ideal for open-minded music fans willing and able to appreciate everything from jazz, techno and soul to world and classical music.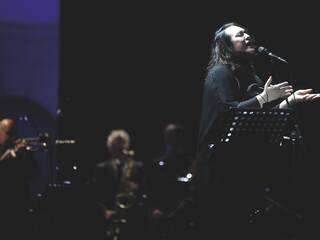 © Martí E. Berenguer
Festival Jardins de Pedralbes
Launched to great acclaim in 2013, when acts included Crosby, Stills & Nash; Antony & the Johnsons; Lana del Rey; Roger Hodgson, and Earth, wind & Fire, this new festival takes place al fresco, among the cedar and cypress trees of the gardens of the Palau Reial (Royal Palace) in Pedralbes. Look out for the pergola designed by Gaudí, parabolic in shape and covered with climbing plants, as well as the Hercules fountain, with a forged iron dragon head, which was also designed by Gaudí and was forgotten about until its rediscovery in 1984. So, it's a good idea to arrive before the concerts begin in order to enjoy in equal measure the music and the garden's treasures, among which are a collection of trees, including 23 Himalayan cedars, and the Royal Palace, which is the Spanish royal family's official residence for their trips to Barcelona.
Palau Reial de Pedralbes
Jun-Jul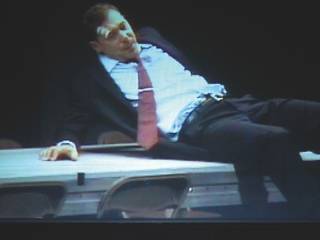 Grec 2014
Named after the Greek amphitheatre (Teatre Grec) that forms such an integral part of its programming, this is the major cultural festival of the year. It brings together dozens of shows from around the world, encompassing dance, music, theatre and circus. Increasingly there are performances in English, with Catalan surtitles. From its humble beginning, when the Greek Theatre (which was actually built especially for the 1929 World's Fair on the site of a disused quarry) was the only venue used, the festival has grown to become both a highlight of the Barcelona summer cultural calendar and a major event on the European performing arts scene. The festival now takes place at a number of venues in the city including the Mercat de les Flors for dance performances, the neo-classic TNC Catalan National Theatre and the Teatre Lliure, a bastion of independent theatre production in Catalonia.
Montjuïc (various venues)
All of July
Friendly football competition held every year before the start of the La Liga season, at the Camp Nou stadium. The Gamper Trophy is a chance for FCB fans to see new signings in action and begin to prepare for the season ahead. Over the years, an increasingly heavily scheduled fixtures list has forced event to slim down from a tournament style four match format to a one-off game with no extra time. Last year's edition saw Barça rout Brazil's Santos FC 8–0.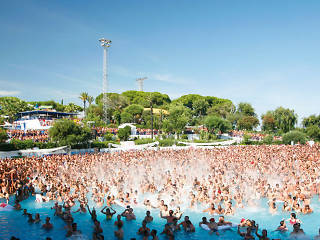 Circuit water
Circuit Festival
The Circuit Festival has grown so popular that it now stretches over 10 days and encompasses three festivals in one: Circuit for gay men, Girlie Circuit, and Circuit Bear. Each has its own specific programme of after-dark clubs, parties and shows but share many of the daytime events. Among them is Water Park Day, when some 10,000 participants take over the Illa Fantasia water park. Although the day out at the park and the frenetic schedule of nocturnal events inevitably get the most attention, the festival also offers a varied daytime agenda with over 30 activities designed to suit a wide range of needs and tastes, from workshops, lectures, debates and documentary screenings to sports events like football and beach volleyball tournaments, fitness workouts, and even open-air yoga and tai-chi sessions.
Various venues
Wed Aug 6 - Sun Aug 17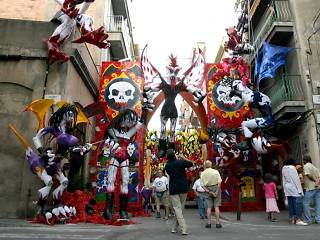 Festa Major de Gràcia
The main event at Gràcia's extravagant Festa Major is its street competition, where residents transform some 25 streets into pirate ships, rainforests and Jurassic landscapes. The festival opens with giants and castles in Plaça de la Vila de Gràcia, and climaxes with a correfoc (fire-running) and a castell de focs (castle of fireworks). In between, there are some 600 activities, from concerts to bouncy castles. And all of these events and activities see the neighbourhood taken over by an estimated 1.5 million revellers every August in an eclectically festive mix that includes everyone from local pensioners to inebriated air guitarists, all out to have a good time. While the daytime is packed with activities for kids and families, the real fun usually begins sometime in the early evening and doesn't start to wind down until the wee hours of the morning.
Various venues
A week in mid-August
Europe's major event for medical professionals in the cardiovascular field takes place every summer in the trade fair zone in L'Hospitalet, on the outskirts of Barcelona. The event brings together thousands of visitors, who can choose from among more than 500 talks and conferences, looking at all the latest research. The 2014 edition is putting the spotlight on the theme of 'Innovation and the Heart' and offers Clinical Practice, Experts and Abstract Sessions on guidelines, the most challenging cases faced by leaders in the field, and controversial topics in the discipline. Attendees will also have the opportunity to find out about the latest developments in scientific research and even to 'Meet the Legends' in a programme designed to provide younger practitioners with a unique opportunity to interact with some of the key figures who have shaped cardiology as we know it today.
The celebration of the Basketball World Cup in Spain in 2014 will give Barcelona, one of the six host cities, alongside Bilbao, Granada, Gran Canaria, Madrid and Seville, another opportunity to demonstrate its ability to organise world-class sporting events. The main venue for the event, which will run from the 30th of August to the 14th of September, will be the Sant Jordi arena, with capacity for 17,960 spectators. Among the teams competing for the ultimate prize in world basketball will be Spain as host nation; the USA as gold medallist at the last Olympic Games; France, Lithuania, Croatia, Slovenia, Ukraine and Serbia representing Europe; Mexico, Puerto Rico, Argentina and the Dominican Republic representing the Americas; Angola, Egypt and Senegal representing African basketball; Iran, the Philippines and Korea as the top Asian teams; Australia and New Zealand from Oceania; and four wild cards.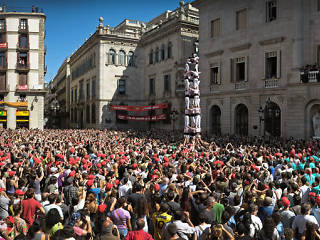 © Pep Herrero
Castellers and La Festa Catalana
The deeply loved local tradition of building human towers, in various formations, can be seen during festivals all over Catalonia. It consists of groups of enthusiasts, called colles, who team up on festival days to build and then dismantle human towers. This and other Catalan traditions, from papier-mâché giants to sardana dancing can also be seen every Saturday at 7.30pm in various Old City locations such as the square in front of the Cathedral.
Modernista architect Domènech i Montaner's hospital is made up of 20 pavilions, abundantly adorned with the flourishes that characterise the architect's style and set in peaceful gardens that spread over nine blocks in the north-east corner of the Eixample. It's set at a 45-degree angle from the rest of the Eixample's grid system, so that it catches more sun. The hour-long guided tour, in Catalan, Spanish, English or French, covers several major parts of the site and the gardens, offering details and curious facts about the building's history, an overview of the current renovation project and fascinating insights into early 20th-century Barcelona society. English language tours set off from the meeting point on the corner of C/Sant Antoni Maria Claret and C/Independència.
Sant Antoni Maria Claret, 167, Eixample
More info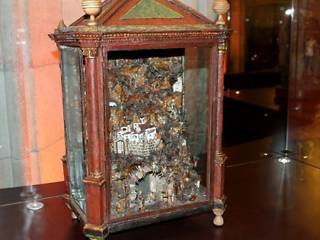 Tricentenari
This year sees the 300th anniversary of the fall of Barcelona to the Bourbon troops during the war of Spanish Succession and the consequent loss of Catalonia's traditional rights and liberties. Tricentenari BCN is a programme of events curated by Catalan journalist Toni Soler designed to commemorate and understand those events, creating a dialogue between the past and the present that will allow us to relate the history of Catalonia to its present and future aspirations.
Various venues
Until Wed Dec 31
Barcelona's history is closely linked to the sea and during its period of maximum splendour, ruled over a maritime empire that stretched from the Balearic Islands to Athens. The city's Maritime Museum, located in the old port area at the end of the Ramblas, in the old Drasannes shipyards, contains examples of old vessels, including a reproduction of a 16th-century galley, as well as scale models and naval artefacts. You can also visit the schooner Santa Eulàlia, moored in the nearby Port Vell.
Av. de les Drassanes s/n, El Raval, 08001
More info
---
50 things to do ... by season
---
---