Restaurants and cafés in Donostia/San Sebastián
By Time Out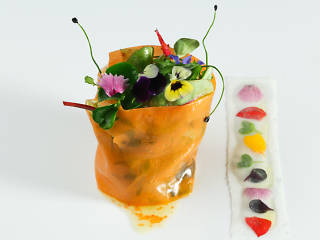 Three times three stars
Donostia/San Sebastián is paradise for sybarites, and home of three of the world's culinary giants: Martín Berasategui, Juan María Arzak and Pedro Subijana, all three blessed with the coveted three Michelin stars. Mere mortals may find their restaurants out of financial reach, but saving the pennies and making a once-in-a-lifetime visit has to be at the top of any foodie's wish list.
www.martinberasategui.com
www.arzak.info
www.akelarre.net
MARTÍN BERASATEGUI: Loidi, 4 (Lasarte-Oria) T. 94 336 64 71 / RESTAURANT ARZAK Av. Alcalde Elósegui, 273 T. 94 327 84 65 / AKELARRE Paseo Padre Orkolaga, 56 T. 94 331 12 09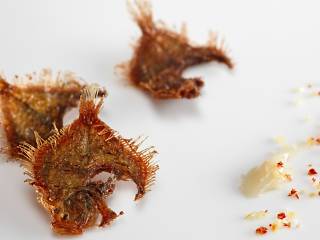 Mugaritz
At the helm is Andoni Luis Aduriz. The season begins on 10 April and, following tradition, no hint is given as to what will be on the menu. The carefully selected ingredients vary according to what nature has to offer, taking advantage of the caprices of each season. The result is a personalised menu of 20 dishes, the fruit of years of research.
Closed: Sunday night and Monday.
Price: approx €150
www.mugaritz.com


Otzazulueta baserria Aldura-aldea, 20 (Rentería) T. 94 352 24 55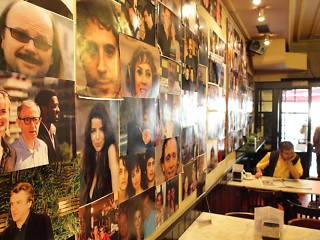 Café Oquendo
This simply decorated spot has played host to many a cinematic film legend, thanks to its position right in front of the Teatro Victoria Eugenia, one of the venues of the San Sebastián film festival, and the Hotel María Cristina, which accommodates many of the celebrities that take part each year. Glenn Close, Robert De Niro, Michael Caine and Martin Scorsese are just a few of the big names who have rested their elbows on the marble-top bar, and there are photos to prove it. You can take a break – as the movie-makers say – with a pintxo or a dish from the more than decent menu. During the festival, the tablecloths are printed with the faces of the film-makers and actors who are visiting the city.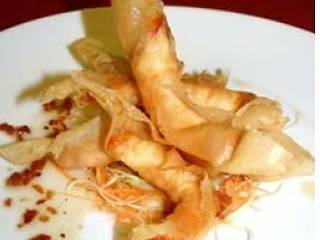 Txubillo
Japanese and Basque are two radically different culinary traditions, but at Mesón Txubillo the menu effortlessly marries the two. You might begin with a pintxo of tuna maki, followed by vegetable tempura, and finish off with cod au gratin with garlic cream. Who needs fusion when you can have harmonious co-habitation?
www.txubillo.com
Matia, 5 (Antiguo) T. 94 321 11 38
Garraxi
Donostia/San Sebastián is world famous for its pintxos, and for its high-quality kitchens, awarded a total of 16 Michelin stars. Its better-known gastronomic highlights aside, there are an increasing number of alternative dining options making waves among locals. One such place is Garraxi, a wallet-friendly cosy vegetarian restaurant located in the Egia neighbourhood. The kitchen serves up only organic grains and vegetables, and has a selection of vegan dishes. It opens at lunchtime (1.30pm-3.30pm) and at night (8.30pm-11pm). For a break from pintxos and steaks, this is the place.
Tejeria, 9 (Egia) T. 94 327 52 69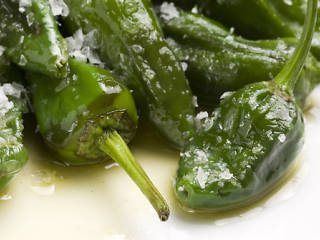 Bar Néstor
Néstor has been satisfying the appetites of locals for 30 years. The secret of his success is superbly executed simple cooking using the highest-quality ingredients: his tomato salad, steaks and Guernica peppers will not disappoint even the most demanding of palates. Keep an eye out for the freshly made potato omelette, laid out on the bar between 1pm and 8pm.
www.barnestor.com
Pescadería, 11 (Parte Vieja) T. 94 342 48 73
El Muro and a taste at Campero's
At the end of the pretty surfer beach of Zurriola is the area known as El Muro (the Wall), a remnant of a construction that ran along the whole beach in the days before urbanisation. It's now a favourite meeting place for the locals, especially on sunny weekends. The time-honoured spot to stop for lunch is the Campero bar, with its celebrated baguettes. These mighty affairs have boiled ham, cheese, lettuce, onion, and garlic mayonnaise as a base, to which you can add chicken, bacon or beef.


Paseo José Miguel Barandiaran, 8 (Sagüés) T. 94 327 14 95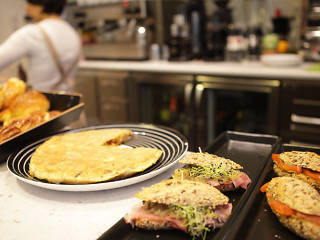 La Guinda Deli & Coffe
A place that is as fresh as the cakes that come out of its oven. La Guinda Deli & Coffee, both modern and comfy, opened in October 2011 with the aim of producing healthy and home-made fare. The three-course lunch menu is carefully balanced, and throughout the day you can get snacks, salads and toasted bread with various toppings – the perfect accompaniment to a good wine selection. La Guinda is open daily from 7.30am to 10pm (and with an extra hour, until 11pm, at weekends).


Zabaleta, 55 (Gros) T. 843 981 715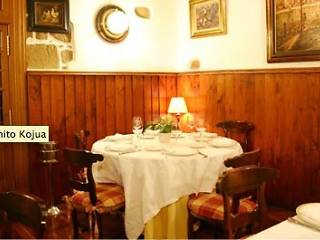 Juanito Kojua
This atmospheric place started out as a wine merchant's, but since 1947 it's been home to a restaurant serving traditional Basque cuisine. The emphasis is on the quality of the produce, which is seasonal and fresh. Specialities include lobster salad, clams a la Marinera, hake kokotxas, cod al pil pil, pears poached in wine, and leche frita.
Closed: Sunday night and Monday. Tasting menu €54
www.juanitokojua.com


Puerto, 14 (Parte Vieja) T. 94 342 01 80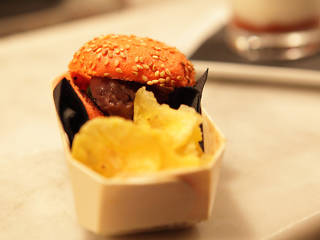 A Fuego Negro
Its motto is 'the fifth element of food in miniature'. There are various set menus, among them the Gusanillo (which means 'Itch' and is designed to tickle the taste buds); a more traditional workaday menú del día; a tasting menu; and a deluxe tasting menu. There are aperitifs, salads and various snacks, along with elaborate and addictive pintxos that include cod and salmorejo.
Closed: Monday
www.afuegonegro.com
31 de Agosto, 31 (Parte Vieja) T. 650 13 53 73
Senra
One of the essential stops in Gros, Senra serves dishes to share, top-quality meat and fish and a delicious range of creative pintxos. Highlights include roasted ham with Idiazabal sauce and pacharan coulis, and the foie with mushrooms and Coca-Cola sauce.
Paco Bueno
Highly recommended for those doing a traditional pintxo route. Located opposite the Teatro Principal, it's famous for its fried, battered shrimp (gambas a la gabardina) and brochettes of meat and cheese. Another plus: the service is very good.


La Cuchara de San Telmo
This is without a doubt one of the most popular and fashionable spots in town. It's hard to choose from among the exquisite selection of haute cuisine in miniature, but you might want to start with their pan-fried foie with apple compote – which is legendary – and perhaps finish off with one of their 'dessert pintxos', such as the cold strawberry cappuccino.
Closed: Monday and Tuesday lunchtime.
www.lacucharadesantelmo.com
31 de Agosto, 28, bajos – Behind Santa Corda and Museo de San Telmo (Parte Vieja) T. 94 344 16 55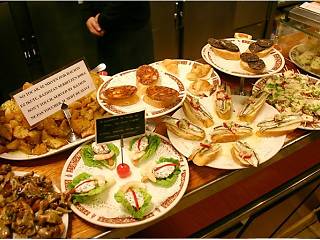 Casa Tiburcio
Casa Tiburcio has been operating as a restaurant since 1929, but it also functions as a bar serving an infinite variety of pintxos, including Spanish omelettes and Russian salad, as well as their famous tartlets, and earthenware dishes of ajoarriero and mushrooms with cod.
Closed: Wednesday afternoon and Thursday.
www.casatiburcio.com


Fermín Calbetón, 40 (Parte Vieja) T. 94 342 31 30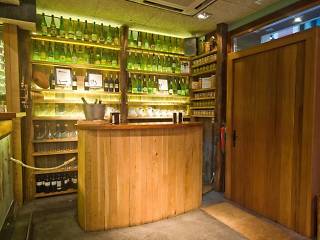 Atari
This locale facing the Basílica de Santa María is proof positive of Donostia/San Sebastián's ability to combine tradition and modernity with sophistication outside of its most famous restaurants. Atari is both a lively lounge bar and a place to enjoy a light dinner thanks to its list of excellent pintxos and dishes to share. It's a less rustic option but one that has all the flavour of fine Basque cooking in the heart of the city.


Calle Mayor, 18 (Parte Vieja)
Astelena
This bar, located in a corner of Plaza de la Constitución, is a favourite among locals and visitors alike. It does have some fancier pintxos, but the dish known as ropa vieja (which literally translates as 'old clothes'), traditionally an omelette made using leftovers, is practically an institution here.  Finding a place to set down your plate and glass can be quite a challenge, but the rustic vibe spills out to the shelter that the outdoor patio provides during those times when it fills up inside.

Bar Juantxo
If there's one classic venue during Donostia/San Sebastián's numerous fiestas, it's got to be this one. Bar Juantxo serves simple and enormous sandwiches so that revellers can refuel and boost their energy levels during the celebrations. This is not a place for haute cuisine but rather to enjoy (or survive) an atmosphere that's young and dynamic. For those looking for a bit more peace and quiet, the charming square where the bar is located offers an alternative place for a more relaxed drink.


Embeltrán, 6 (Parte Vieja)
Restaurante Txuleta
If it's validation you're looking for in a restaurant, look no further. Txuleta won first prize in the 2012 Concurso Nacional de Parrilla, which is pretty much a guarantee that you'll be dining on some of the best grilled meats in the city here. Also on the menu are other classic Basque dishes, such as txangurro (crabs), scrambled eggs with wild mushrooms, stuffed peppers and more. It's located at the entrance to Plaza de la Trinidad, one of the nicest squares in town and one of the stages during the city's jazz festival.
www.txuletarestaurante.com
Plaza de la Trinidad, 2 (Parte Vieja)
Pintxo-Pote
Donostia/San Sebastián has found an imaginative way to mitigate the effects of the economic crisis via celebrations and good times. Adopting an idea first tested in Vitoria in 2003, every Thursday from 7pm to 11pm, many bars in the city offer a pintxo and a beer for only one or two euros. The response and the crowds at these bars have been so big that it can be tough to walk past them without going in. While the variety and sophistication of the tapas are not on par with what you'd otherwise find, this is balanced by an authentic fiesta-like feel even in the middle of the week. Check out the routes of the bars taking part in the 'pintxo-pote' and the days it's celebrated, as they vary according to neighbourhood.

Artess Café
The enormous, old-style premises of the Unión Artesana gastronomic society is also one of the city's most charming cafés. Located in a stellar spot, facing the Museo San Telmo and the gates of the old city, its terrace is one of the most popular in town, especially in summertime, and fills up with those waiting for films to start at the nearby Cines Príncipe cinema. Indoors you can see the old-timers playing cards.


Soraluze, 1 (Parte Vieja)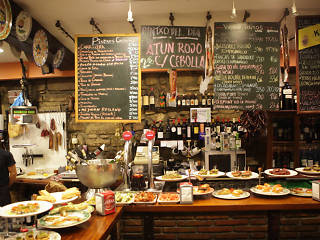 Casa Vergara
An array of cold and hot tapas, sandwiches, casseroles and pintxos. Their specialities are tripe and snails, as well as the scrumptious cold cuts and Iberian hams. And you won't be disappointed with the grilled foie with carmelised onion, the stuffed peppers or the baked txangurro (crab baked in the shell).
Closed: Wednesday.
www.restaurantecasavergara.com


Mayor, 21 (Parte Vieja) 94 343 10 73

Tedone
Vegetarian dishes and an intimate atmosphere with a Basque flavour. That's the hallmark of Tedone, a restaurant that's tucked away far from the heaving masses that frequent the busiest streets of Donostia/San Sebastián. It's the perfect place for dinner, both for couples and for small groups, and its high-quality macrobiotic cuisine doesn't come with a hefty bill. It's worthwhile letting yourself be guided when choosing the wine in order to venture beyond the well-known names from La Rioja that, by tradition, are usually drunk in the city. Given the limited number of tables, it's recommended that you book before going.
Opening hours: Mon-Sat 12.45pm-3.30pm, 8.30pm-11pm; Sun lunchtime only.
Corta, 10 (Gros) T. 94 327 35 61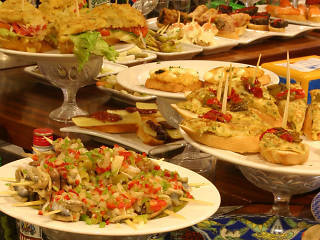 Pintxos
Most of the city's pintxo bars, serving Basque-style tapas, are concentrated in the Parte Vieja, especially on and around the streets of Fermín Calbetón and 31 de Agosto, where even those with the biggest appetite will be spoilt for choice. Increasingly, though, these bars are opening in other parts of town such as Gros, in front of Zurriola beach.
From the classic Basque tapa known as the 'Gilda' (anchovies, olives and green peppers piled high) or the pintxos of tortilla (Spanish omelette) to the most sophisticated tapas, this is bite-sized haute cuisine. A pintxo costs from €2.50 to €3.50, and some of them can only be described as works of art. Many bars are packed every night, and the variety of pintxos is apparently endless.
Locals and visitors alike are drawn to this way of eating throughout the week, offering as it does an option that's light, fast and always enticing. The custom, though, is to meet up with friends and neighbours for some pre-lunch tapas at weekends.
Back to 101 things to do in Donosia/San Sebastián
---