Shopping in Donostia/San Sebastián
The top shops to find the perfect souvenir: fashion, food, art, design, music...
By Time Out Barcelona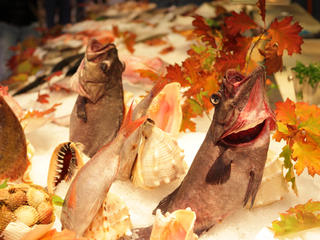 La Bretxa
This shopping centre, located in the centre of the city, receives a whopping seven million visitors a year, with almost 13,000 m2 given over to restaurants, fashion, cosmetics, newsagents, fresh produce and a cinema. It is also home to the best-known market in the region, whose produce later appears on dishes in its top-flight restaurants.
Opening hours: Supermarket: Mon-Fri 9am-9pm; market: Mon-Sat 8am-9pm; shops: Mon-Sat 9.30am-9.30pm; food hall: Mon-Sat 9am-midnight; Sun and bank holidays 10am-midnight.
www.cclabretxa.com


Plaza Bretxa, 1 (Parte Vieja) 94 343 03 36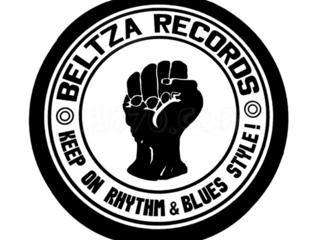 Beltza Records
For 20 years, Luis Beltza's little shop has been helping music lovers to acquire the objects of their desire. Here you can find vinyl records, CDs, T-shirts, comics and film posters. The stock ranges from 1960s to contemporary, with a special focus on the likes of soul, jazz, reggae, Latin rhythms and Brazilian beats, but there is also a good range of psychedelic, rock, punk and new wave. Luis would probably rather practise ritual self-immolation than let a CD by cheesy local popsters La Oreja de Van Gogh into his shop.
www.beltzarecords.com
San Juan, 9 (Parte Vieja) 94 343 06 69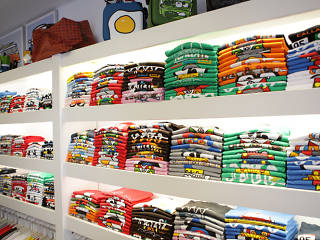 Cállate la Boca
Images of fried eggs, robots, washing machines, wasps and chicks all feature at Cállate la Boca, another example of the passion the locals (or at least local designers) have for printed sweatshirts and T-shirts. With its origins in Donostia/San Sebastián, the company now has outlets across Spain and as far away as Singapore. The designs may be child-like, but the company has no fear of growing up.
www.callatelaboca.com
Avenida de la Zurriola, 1 (Gros) T.94 300 31 55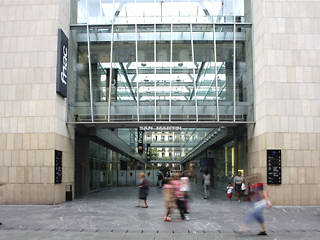 San Martín
An old building converted into a five-floor shopping centre. There are some 50 shops and businesses – including top names in fashion, cosmetics and sport – along with a gym. There are also a drycleaner's, various patisseries, two cafés, a bakery,  a florist's, a 2,000 m2 supermarket, various fishmongers and a butcher's, and a market with around 20 stalls selling local produce.
Opening hours: 8am-10pm depending on each establishment.
www.msanmartin.es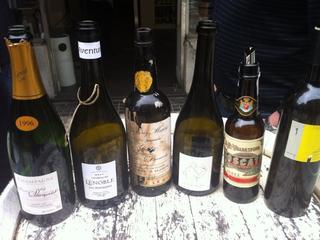 Essencia Ardodenda
This wine merchant sells local and international wines as well as wine-related items. They also put on wine-tasting courses for beginners and experts. Their specialists have a predilection for select wines from small producers.
Opening hours:  10.30am-2pm, 5pm-9pm. Closed Sunday afternoon and Monday.
www.ardodenda.com


Zabaleta, 53 (Gros) 94 332 69 15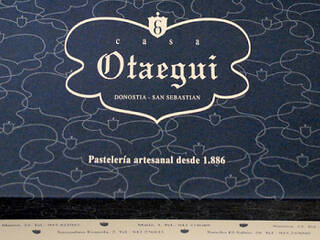 Otaegui
A favourite cake shop among locals, with five branches across the city. Its specialities are its artisan turrón, tea cakes, coffee meringues, madeleines made with butter, pantxineta and Basque cake. You really can't go wrong.
Opening hours: 9am-10.30pm. Closed Tuesday.
Matia, 3 (Antiguo) 94 321 80 89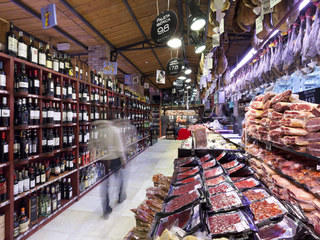 Don Serapio
The concept behind Don Serapio is a little different. It's a neighbourhood food shop extraordinaire and for 20 years has been a stalwart of supreme quality and constant innovation. It's also renowned for its daring window displays and the meticulous presentation of its food.
Opening hours: Daily 9am-8.30pm; Sundays and bank holidays 10am-2pm.
www.donserapio.com


Av. Sancho el Sabio, 22 (Amara) 94 346 96 77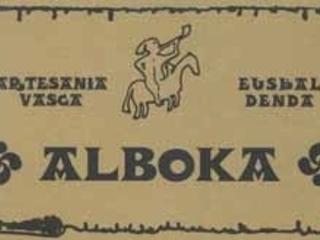 Alboka
This shop, located in the heart of the old town, specialises in Basque craftwork and also sells its own handmade gifts as well as a wide range of ceramics and textiles.
Opening hours: 10.30am-1:30pm, 4pm-8pm; June-Sep: 10.30am-8.30pm.
Plaza de la Constitución, 8 (Parte Vieja) 94 342 63 00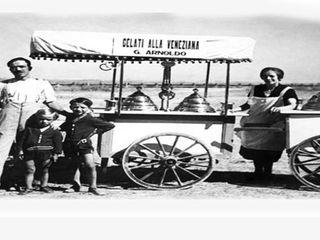 Heladería Salón Italiano Arnoldo
For nearly 80 years, since 1935, Salón Italiano Arnoldo in Calle Garabai has been making and selling its own wide range of Italian-style ice creams, frozen cakes, sorbets, milkshakes, granizados (iced slushes) and horchata (cold tiger nut milk).
www.heladositalianosarnoldo.com
Garibai, 2 (Centro) 94 342 51 52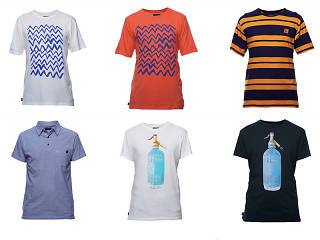 Loreak Mendian
The Basque Country's most famous fashion label started more than 10 years ago in a small shop near the port in Donsotia/San Sebastián. In 1995, Víctor Serna and Xabi Zirikiain threw themselves in at the deep end, and, far from drowning, they have made a truly big splash. These days they have a larger establishment located in the heart of the city and it's always worth paying a visit to see what it is that they get up to in their own home.
www.loreakmendian.com
Hernani, 27 (Centro) 94 343 41 76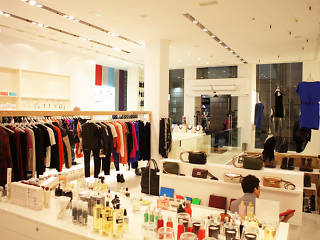 Noventa Grados
Come to the most fashionable boutique in the city to get a head-to-foot makeover. Here you'll find shoes, clothes, bags and accessories by top names such as Lost & Found, Comme des Garçons, Stella McCartney, Julius and Balenciaga. Don't miss the jewellery section, with its spectacular collections, such as Mawi, at prices that only those with very deep pockets will be happy to pay. Beauty products, perfumes and books are stocked as well, and you can also make an appointment to have your hair cut here, while surrounded by beautiful things.
www.noventa-grados.com
Mayor, 3 (Parte Vieja) 94 342 07 60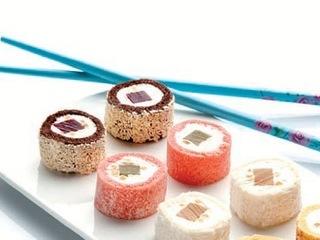 Pastelería Geltoki
Donostia/San Sebastián is about more than just pintxos. Its artisan pastries meet their finest expression at this cake shop located in front of the Euskotren station (geltoki in Basque). As well as tartlets, soufflés, chocolate croquettes and sweet sushi, the range of pastries is highly recommended. This is also a great place to take a break while sightseeing and have a good cup of coffee at any time of the day.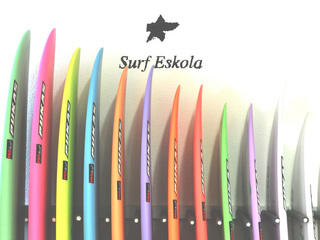 Pukas
Iñigo Letamendia was among the crazy surfing pioneers riding the waves at Zurriola beach in the 1960s who later found a way to make a living out of his passion. In the 1970s he started to produce surfboards in Cantabria, where, together with his wife, he opened his first surf shop. At the end of the decade he chose Donostia/San Sebastián as his operational base and opened the first Pukas shop with a new business partner, Miguel Azpiroz.
Since then, both the city as a surfing destination and the Pukas brand have gone from strength to strength. As well as selling all sorts of equipment, the Pukas shops in the city also organise surfing lessons for everyone from complete beginners whose only board so far has been for ironing to enthusiasts who want to learn how to perfect their techniques.
www.pukassurf.com
Back to 101 things to do in Donostia/San Sebastián
---