Single by Contract | Film review
By Martina Sheehan Wed Oct 26 2011
Time Out Ratings
<strong>Rating: </strong>4/5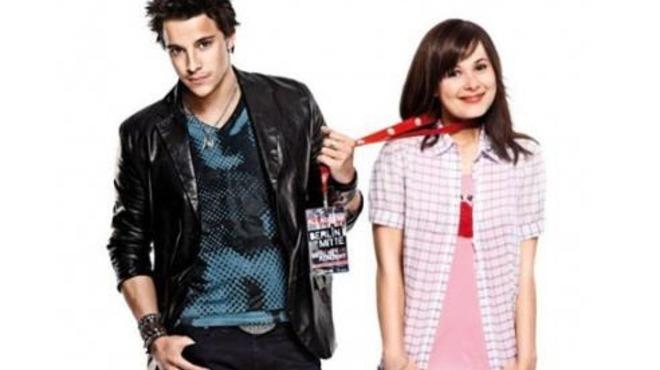 Single by Contract
Aside from this teen rom-com's eyebrow-raising original German title (Groupies Bleiben Nicht Zum Frühstück, or Groupies Don't Stay for Breakfast), this Disney Deutschland production delivers a predictably wholesome venture through giddy teen love. Indeed, "predictable" is one of the key words here, as far as the story goes, but director Marc Rothemund's polished final product remains thoroughly enjoyable.
Cute, down-to-earth Lila (Anna Fischer) returns home to Berlin from a high-school year abroad in rural Texas, where a pray-happy host family has deprived her of television, radio and Internet. Upon her arrival, Lila quickly discovers everyone in the country under 40, including her mischievous younger sister, has gone gaga for a rising rock act by the name of Berlin Mitte. When Lila has a chance meeting with the group's handsome and likable frontman, Chriz (Kostja Ullman), the two spend a perfect day together, with Lila totally oblivious to his rock-star identity. She's equally unaware of Chriz's contract, which mandates he stay single.
In a series of nods to classic Hollywood, plot-thrusting hijinks ensue, with a battery of misunderstandings, missed connections and even a requisite sneak-in-as-room-service scheme. True, the film's clichéd plot devices kill any promise of suspense. But its good dialogue, solid acting, and especially Fischer's strong, witty and charming Lila prevent Single by Contract from being just another Disney princess film. Instead we get an admirably optimistic, utterly entertaining, feel-good family flick.
CICFF screens Single by Contract, which is aimed at tweens 12 and up, in German at 7pm Friday, October 28, at Facets Multimedia (1517 W Fullerton Ave).
You might also like
---