Top 10 things to do this weekend
Our picks for family-friendly events and activities this Friday, Saturday and Sunday.
By TOC Kids staff Wed Aug 1 2012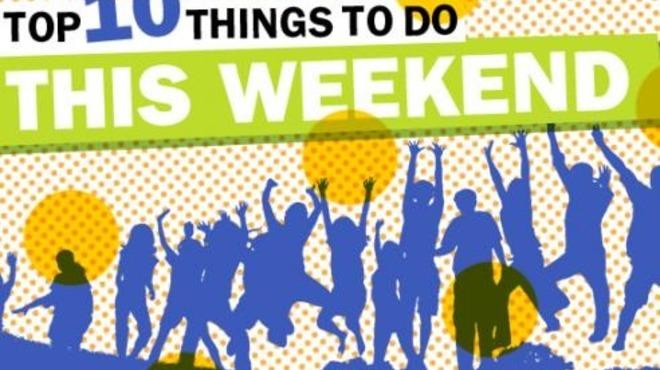 Illustration: Ian Dingman
Friday, March 29

Juicebox
Chicago Cultural Center, 78 E Washington St (312--6630, cityofchicago.org). 10am; free.
The city's getting Chicago babies hooked on culture early with its new music and performance series. Geared toward the "stroller set," the outings let parents and pre-kindergarten kids take in free family-friendly performances in music, dance and theater. In case you thought this was your typical assortment of handclapping, patty-cake feel-goodery, think again: The brainy but engaging artists' roster includes Spektral Quartet's humorous, interactive antics; accessible classical act Chicago Q Ensemble; theatrical and sculptural dance group RE | Dance Group; improvised jazz artist Jeff Parker; and more.
Othello: The Remix
Chicago Shakespeare Theater, 800 E Grand Ave (312-595-5600, chicagoshakes.com). 7:30pm; $20–$35.
The popular Q Brothers are back with another rendition on a classic. Through the lens of modern music and rhyme, they bring their urban take on Shakespeare's classic Othello to Chicago Shakes. Though the duo's raps and grooves make Shakespeare an easy sell, the mature themes of the story are likely meant for the high-school crowd, though we'll leave that up to parents. Tickets tend to go fast, so buy in advance.
YoYo University
Cat and Mouse Game Store, 2212 W Armitage Ave (773-384-4454, cat-n-mouse.com). 4pm–6pm; free.
Learn to walk the dog—in the yo-yo sense—with Team YoYoJam member Ben Conde. The yo-yo hotdogger's offering lessons every Friday.
Saturday, March 30

You might also like
---