Pilsen's affordable art
Head down south to find artwork that doesn't break the bank.
By Lauren Weinberg Mon Feb 16 2009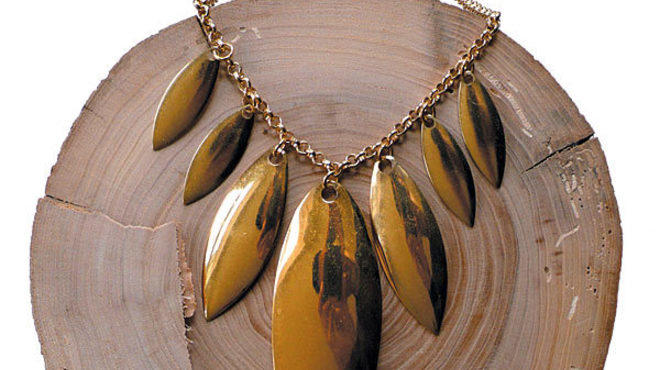 No Coast
Don't be deceived by the awning that says DON JUAN'S DELI & GROCERY: The former bodega's been replaced by this store run by a collective of seven young Chicago artists. Prices range from about $5 for a zine to $60 for a handmade shirt or high-end poster. But No Coast's exceptional collection of posters and prints—prominently displayed on every square inch of wall space—includes plenty of great pieces for $10 or less, such as gig posters made by Ryan Duggan and Mr. City Press. The books, music and accessories arranged throughout the 320-square-foot store are made by artists from across the U.S. and beyond: No Coast member Alex Valentine cites Space 1026, a respected Philadelphia print studio, and Berlin-based art gallery and store Bongout as notable sellers.
No Coast accepts merchandise on consignment and gives artists 60 percent of the proceeds. Valentine says the products change all the time, but the collective aims to alter the display significantly every few months and will increase its stock this spring. "We're only constrained by space," he explains, and since a movable partition (painted with a groovy abstract mural) is all that separates the store from the collective's year-old studio, the space can expand and contract for knitting and screenprinting workshops—or karaoke. 1500 W 17th St (312-850-2338). Wed–Fri 1–7pm, Sat noon–7pm, Sun noon–6pm.
You might also like
---