2011 Eat Out Awards
So much greatness, only 30 awards.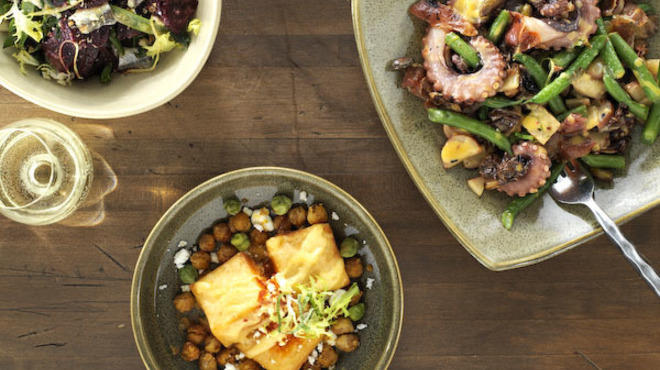 Best New Restaurant: Girl & the Goat Photograph: Brendan Lekan
Unlike some other elections in this town, this year's Eat Out Awards had no obvious front-runners. That's what happens when every nominee is as delicious as the next. In fact, these past 12 months have been particularly flush with greatness, whether on the streets in truck form or in tiny restaurants helmed by (previously) unknown chefs. Somehow, you managed to pluck 15 stellar winners from that tasty heap for our Readers' Choice awards. Similarly, our editors had some tough choices to make when considering the 15 Critics' Picks-people, dishes and even phrases that make Chicago the best food town on Earth. What can we say? Our city's food scene just doesn't have a lot of losers.
---
You might also like
---