Firecakes v. Beavers: An ice cream–doughnut dessert throwdown
Stephanie Izard is back. Chicago food will (hopefully) never be the same.
By David Tamarkin Sat Aug 7 2010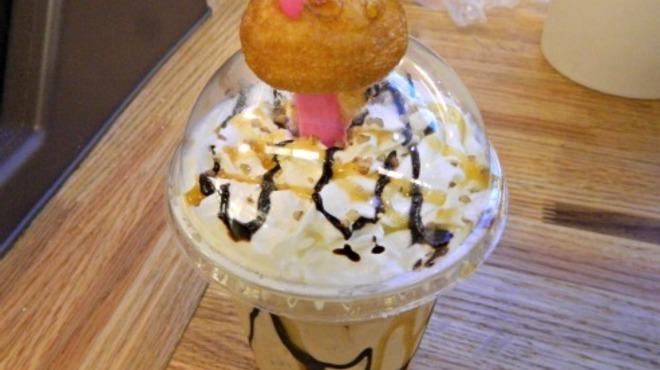 Beavers Coffee + Donuts makes a doughnut milkshake in five flavors. Amy Cavanaugh
While some Chicago doughnut spots are busy replicating the cronut, others are putting their own spin on the fried treat by adding ice cream. Beavers Coffee + Donuts is whirring doughnuts into a milkshake, while Firecakes is turning its glazed doughnut into an ice cream sandwich. We ate both this morning to determine which dessert was more successful.
RECOMMENDED: Best doughnuts in Chicago
Beavers Coffee + Donuts' Turtle Milkshake, $5
What's in it Plain mini-doughnuts, caramel, chocolate, milk and vanilla ice cream. That's all blended into a shake and poured into a cup lined with more chocolate and caramel, and topped with whipped cream, pecans, yet more chocolate and caramel, and a plain mini-doughnut. There are six flavors, including cinnamon sugar, Reese's and PB&J.
Doughnut or ice cream? This is definitely an ice cream treat—there are small bits of doughnut in the milkshake, and if it wasn't topped with a doughnut, you wouldn't necessarily know it's a doughnut in there and not cake.
How does it taste? It's not as sweet as we were expecting, but this is still a serious dessert. There's a lot in there, so it's heavy and rich. Vanilla is the predominant flavor, which is a surprise given how much chocolate and caramel is used.
Mess-factor Unless you like to take the top off and eat the whipped cream with a straw (guilty), this is pretty mess-free.
Did we finish it? No. Two thirds were more than enough.
You might also like
---