My life in books: Louis de Bernières
The author of 'Captain Corelli's Mandolin' and new poetry collection 'Imagining Alexandria' discusses feral cats and building a Morris Minor
By Zena Alkayat Wed Aug 21 2013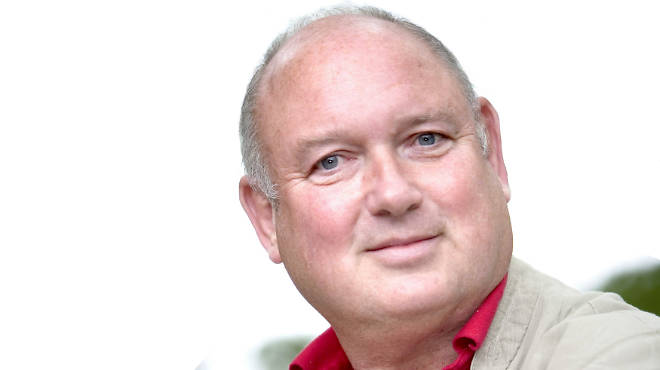 What was your favourite book growing up?
'I loved "Moonfleet" by John Meade Falkner. It has skeletons and smuggling and crypts and strong characters and a love story. I also loved the Biggles books – they were set in World War I, and I realise now that they are accurate in lots of ways.'
Which book do you tend to re-read?
'"The Cruel Sea" by Nicholas Monsarrat is the perfect model for writing about war – I've read it so many times. But I must have read the "Complete Poems" of Constantine Cavafy several times a year for about 15 years. Cavafy wrote very frankly about the erotic life, without ever becoming pornographic, and he was often thinking about how time erodes both passion and beauty. There is no other poet who writes like him: with directness and simplicity, but with a hinterland anchored in erudition.'
Has a book ever inspired you to do something unusual?
'The Haynes workshop manual inspired me to build a Morris Minor out of two wrecked ones. My girlfriend and I did it in our garden when we were about 22. I still have the car, and am still delighted with myself (and it).'
Which book has had more influence on your work than any other?
'"One Hundred Years of Solitude" by Gabriel García Márquez had a big influence on me when I first started writing. I read it in Manchester in 1974 after a year in Colombia. Manchester at that time was fantastically depressing – the book helped me remain in Colombia in my mind. The long term answer, though, is Hardy's "Tess of the D'Urbervilles", and Eliot's "The Mill on the Floss".'
Do you draw inspiration from non-fiction books?
'I read an enormous amount of non-fiction. You can't write as I do without it, and one of the things I love about my kind of work is that I am always having to learn. Real life is always more weird and interesting than anything you can invent.'
What would you be if you weren't an author?
'I would probably go back to being a landscape gardener, or an impoverished and not very brilliant musician. However, I think I should really have been a vet. I get on very well with most animals – I even got a worming tablet down the throat of a feral cat once. Animals seem to me to be kindred spirits.'
Louis de Bernières's new poetry collection 'Imagining Alexandria' is published by Harvill Secker priced £12.99. Click here to buy a copy.
Read more books features
The Blur bassist and author reveals the books that inspired his love of food and divulges a taste for royal cuisine
Whether you defer to Delia or prefer more contemporary culinary instruction, Time Out has the cookbook for you
The famous-fathered horror novelist on un-sexifying vampires, Hannibal Lecter and latest book 'NOS4R2'
Ben Aaronovitch delves into his fictional danger zones in the capital
---
@TimeOutBooks
Spotify
Subscribe to Time Out London on Spotify for daily playlists and recommendations from our Music team.
Pinterest
We feature London's most spectacular sights and coolest locations.