Museums
Discover some of the world's best museums and exhibitions
Must-see museum exhibitions in London
Lockwood Kipling: Arts and Crafts in the Punjab and London
Lockwood Kipling – father of poet Rudyard – was one of those quintessentially Victorian jack-of-all-trades. An artist, designer, sculptor, teacher, curator and champion of the Arts and Crafts movement, he is largely responsible for the V&A's glittering collection of Indian cultural artefacts. This show will look at his remarkable legacy.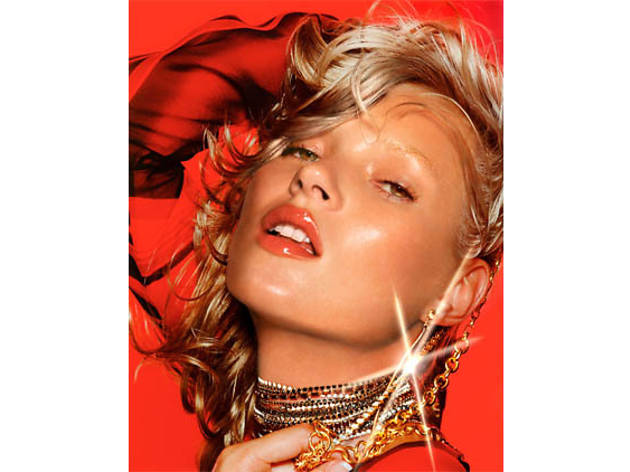 Hair by Sam McKnight
It's a well-known trick that if you get a facelift and you want it to remain a secret, you should get a haircut at the same time because then everyone will attribute your fresh face to your new 'do – such is the transformative power of hair.
Making Nature: How we See Animals
Mental asylums. Mind-altering drugs. Dirt. The Wellcome Collection has carved out a rep for delivering exhibitions that are outlandish without ever being sensationalist. And while the premise of their latest show – the relationship between humans and animals – might not have the same WTF factor, it's still just as quirky and enthralling.  The first room kicks off with the Enlightenment-era craze for natural classification. On display is Swedish zoologist Carl Linnaeus's 'Systema Naturae' from 1735, which listed and filed the animal kingdom, humankind included (albeit as a kind of exception to the rule: this was pre-Darwin). So is Charles Bonnet's 'Scale of Natural Being' from 1783, a league table of best to worst in which humans, naturally, come out top. Older manuscripts show delightfully crap engravings of camel-like beasts the size of houses. Rooms two and three focus on our urge to observe and display animals. Maquettes of the Crystal Palace dinosaurs – the first ever models of an extinct species – show us a Victorian wonder of the big bad lizards that's never waned since. Dioramas of taxidermied foxes, intended to place them in their natural habitats, seem hopelessly twee and antiquated. Mind you, so do modernist architect Hugh Casson's early-'60s designs for a radical new type of elephant house. They might replace the painted fakery with concrete, but ultimate still treat the poor pachyderm as little more than a circus spectacle. These are historical curios, but the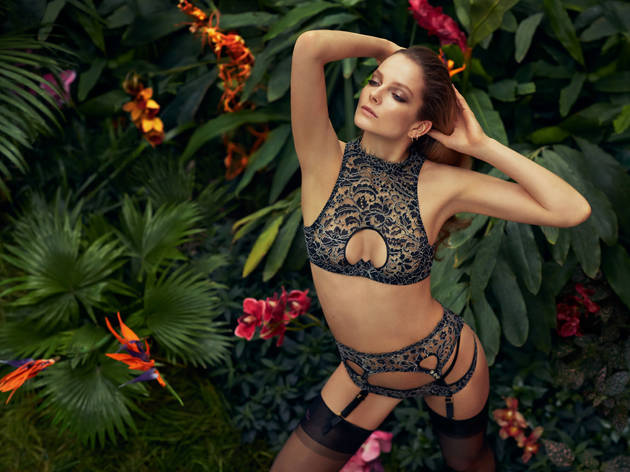 Undressed: A Brief History of Underwear
The V&A is a victim of its own success. Ever since the Alexander McQueen exhibition 'Savage Beauty', with its drama, tragedy and preposterous gorgeousness, the bar for their fashion exhibitions has been set impossibly high. While this is not another 'Savage Beauty', it is a thoughtful and interesting show. 'Undressed' tells the story of undies from the eighteenth century to more recent times. It reveals the ingenuity of underwear, from the missing bones at the back of crinolines which allowed women to sit, to corsets designed for horseriding – forerunners to the sports bra.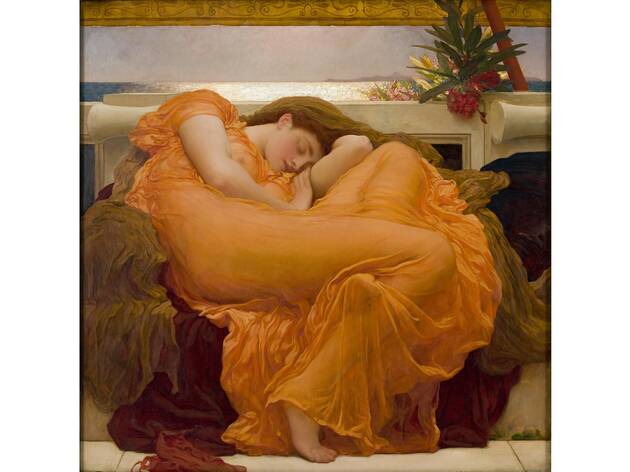 Flaming June: The Making Of An Icon
No one liked Victorian art in the 1960s, when Sir Frederic Leighton's masterpiece 'Flaming June' couldn't reach its ultra-low estimate at auction. No one cared about it except for Puerto Rican industrialist Luis Ferré, who spotted it in a Mayfair gallery and snapped it up for just £2,000.
Find more recommended museum exhibitions in London