Latest DVDs and downloads
Our pick of the latest films to watch at home this week
Welcome to Time Out Film's DVD page, where you'll find reviews of the latest DVD and Blu-ray releases, the biggest box sets and reissues of classic movies. Each week we'll bring you a selection of the most exciting new titles, but we'll also dig deep to unearth forgotten masterpieces, overlooked oddities and cult classics making their DVD debut.
Clint Eastwood Collection
This 20-disc box is essentially a pared-down Blu-ray version of the '35 Films, 35 Years' set from a few years back, covering Clint's career as both actor and director, from 1968's 'Where Eagles Dare' up to the film he claims will be his last as a leading man, 2012's underwhelming sports melodrama 'Trouble With the Curve'.

Along the way we witness the development of Clint the rugged anti-hero, Clint the moderately convincing matinee idol and occasional comedian, and most importantly Clint the iconic, old school filmmaker. The compilers of this set clearly believe the fresher titles will prove most popular, as we jump directly from 1977's underrated thriller 'The Gauntlet' to the altogether chillier frontier thrills of 'Pale Rider' almost a decade later, making way for the lesser likes of 'Space Cowboys' (2000), 'Gran Torino' (2008) and 'Hereafter' (2010). That said, any box containing 'The Outlaw Josey Wales' (1976), 'Unforgiven' (1992) and 'Mystic River' (2003) is worth anyone's pennies. Tom Huddleston
---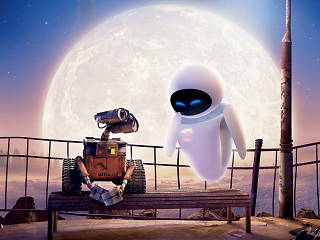 Every Pixar feature up to and including this year's disappointing 'Monsters University', plus their wonderful shorts collection. There are undoubted movie masterpieces in this set, but the quality is starting to plummet.
The first in a new series of international collections overseen by the great director. This inaugural set includes compelling Moroccan  music doc 'Trances' and award-winning Turkish drama 'Dry Summer'.
As Spike Lee's remake of 'Oldboy' approaches, here's a chance to brush up on the awe-inspiring original – plus its loosely linked bookends 'Sympathy for Mr Vengeance' and 'Lady Vengeance' – in sparkling hi-def. Fans of intense action, extreme ultraviolence and raw octopus should snap this up.
Ulrich Seidl's trilogy of melodramas about the trials facing a group of unfulfilled modern women was expected to be a remote, sardonic affair, but these films turned out to be surprisingly compassionate and witty, if psychologically pitiless.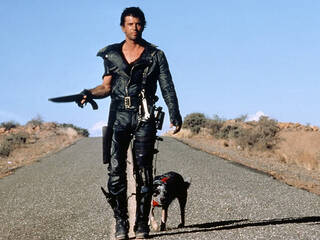 Mad Max Trilogy
This trio of brilliantly choreographed, unashamedly Aussie pedal-to-the-metal action movies are bracing reminder of those bygone days when a trilogy meant three completely different experiences, not the same film three times.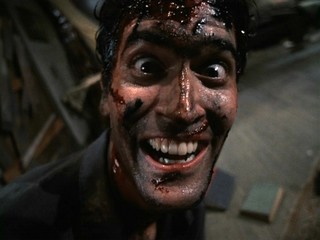 Evil Dead Trilogy
To coincide with the DVD release of this year's remake, a welcome reissue for Sam Raimi's original trilogy of ferociously independent splat-coms. Slapstick masterpiece 'Evil Dead 2' (1987) remains arguably the finest horror comedy of all time.
A London Trilogy: The Films of St Etienne
These poetic documentaries from director Paul Kelly, scored by electronica darlings St Etienne, are not so much music films, but rather a loose trilogy of poetic documentary portraits examining the changing face of London in the twenty-first century.
---
Write your own review
Latest Time Out film features
The best films now showing
A moving, intense French drama about two young women in love
Emma Thompson and Tom Hanks go head-to-head in this lively drama
The stakes are higher and this is tighter and more thrilling than the first film
See more Time Out film reviews
Read a review of...
Regular Time Out film features