EFG London Jazz Festival 2015
The London Jazz Festival 2015 takes over the city this November with another great line-up
The EFG London Jazz Festival 2015 returns this November with a cracking line-up. Now in its twenty-third year, it's evolved into an internationally renowned celebration of jazz, featuring international greats, top notch improv and even jazz tuba. Here's a breakdown of the many highlights at this year's festival – including the best free shows – and remember you can always discover the best upcoming jazz events in London.
Who are the big names I should check out?
Jazz supergroup James Farm are definitely one act to get excited about. They're fronted by the great saxophonist Joshua Redman and completed by powerhouse rhythm section pianist Aaron Parks, drummer Eric Harland and bassist Matt Penman. The wonderful composer Maria Schneider also appears, as do incredible drummer Manu Katché (who lines up with Ibrahim Maalouf) and trumpeter Terence Blanchard. Japanese piano star Hiromi performs with her Trio project and legendary bassist Dave Holland will also be performing a not-to-be-missed solo show.
What if I fancy some cool new acts and rising stars?
There are plenty of those too. Talented septet Nérija – featuring trumpeter Sheila Maurice-Grey and saxophonist Nubya Garcia – perform across two shows, whilst the Matt Roberts Bigish Band, fronted by rising star trumpeter and composer Matt Roberts, is also well worth checking out. Other cool acts to see include Snowpoet, Laura Jurd's Dinosaur and Slowly Rolling Camera.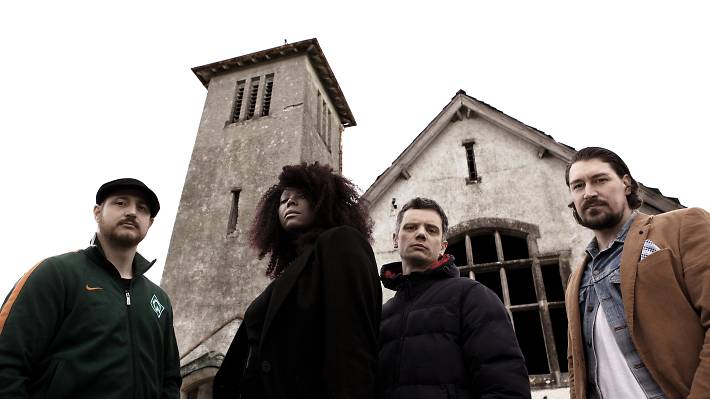 Slowly Rolling Camera
I love vocal jazz. Help me out!
Well the festival opens, as it always does, with the Jazz Voice gala style show at the Barbican which features guest spots from singers from all genres. Previous guests have included Georgie Fame, Boy George, Gregory Porter, Paloma Faith, Dee Dee Bridgewater. The rest of the festival is awash with jazz vocalists too, and big names include Cassandra Wilson, Kurt Elling, Cecile McLorin Salvant, Jose James and Melody Gardot. Other great vocalists to look out for are Claire Martin, Emilia Martensson, Zara McFarlane, Cecilia Stalin, Georgia Mancio, Nina Ferro and Alice Zawadzki.
And what if I really don't like vocal jazz – any pointers?
Make your mind up already! Of course – there's loads of instrumental jazz to choose from and top picks include performances from trumpeter Yazz Ahmed and stonking jazz outfit Sons Of Kemet, as well as saxophonist Courtney Pine and pianist Zoe Rahman who perform their gorgeous ballads duo project. Andrew McCormack and Jason Yarde line up together and leading jazz piano trio Phronesis celebrate their tenth anniversary with a special show with the Frankfurt Radio Big Band. Finally, performances by the oh-so-cool trumpeters Christian Scott and Theo Croker come highly recommended.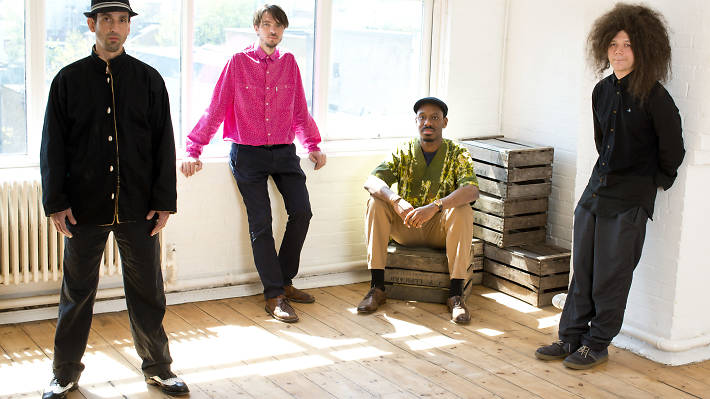 Sons Of Kemet
What are the chances of getting some international flavour from LJF?
Strong. As ever, the EFG London Jazz Festival brings some incredible international artists to the capital. This year's standouts include saxophonists Basel Rajoub's Soriana from Syria and Polish conductor Krzysztof Urbanski, plus Norwegian tuba player Daniel Herskedal (trust us, jazz tuba is a beautiful and mesmerising thing when played by Herskedal). Also make sure and check out renowned Senegalese kora player Seckou Keita.
I love jazz, but shot through with a bit of soul and funk. Is there anything out there for me?
Jazz, soul and funk combine wonderfully, especially when played by legendary James Brown saxophonist Maceo Parker, who performs across two nights at Under the Bridge in west London. Soul star vocalist Jarrod Lawson, who won Soul Artist of the Year at this year's Jazz FM Awards, performs at O2 Shepherds Bush Empire in his inimitable style and other soulful acts appearing include singers Lizzie Emeh and Natalie Williams.
Okay, hold the funk – I want to hear some truly crazy, mind-blowing jazz.
As ever, the place to be for fans of free jazz is Dalston's Café Oto. It's here that cult band The Necks (pianist Chris Abrahams, drummer Tony Buck and bassist Lloyd Swanton – pictured, below) line up to play their distinctive show, in which they improvise every performance so no two gigs are ever the same. Elsewhere, renowned trumpet pioneer Nils Petter Molvaer performs and Sloth Racket, featuring saxophonists Sam Andreae and Cath Roberts, guitarist Anton Hunter, bassist Seth Bennett and drummer Johnny Hunter play top notch free improv and avant-garde sounds from graphic scores.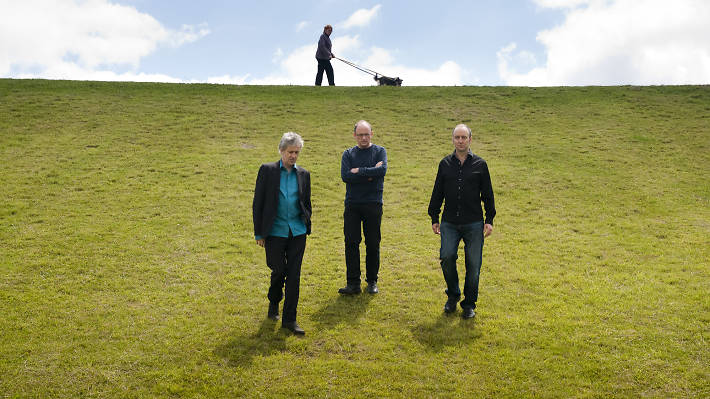 The Necks
What can my kids join in with?
There are a ton of events designed for children at this year's festival and the best events include percussionist Adriano Adewale's Catapluf's magical adventure, vocalist Juliet Kelly's jazz workshop, Jazz for Toddlers, Tots Tunes and Molly and the Owl. Older children (aged 13-19) have the opportunity to join in with the National Youth Jazz Orchestra in a workshop where participants will learn improv tips ready to perform a piece live with NYJO.
Enough about the kids, what can I join in with?
Old and young alike are encouraged to take part in Serious Sing, with charismatic vocalists Joe Stilgoe and Nia Lynn, to sing through jazz standards and pick up a tip or two from the pros. There's also opportunity to workshop with vibraphonist Orphy Robinson as part of Chicago-London vibration, a Celebration of the AACM (Association for the Advancement of Creative Musicians) at 50.
Free London Jazz Festival highlights
As part of the EFG London Jazz Festival enjoy some top-notch jazz shows for absolutely nothing this November.
Read more