Mumford & Sons interview
Ahead of a career-defining headline slot at Glastonbury, the world-conquering foursome tell us why it's keeping them awake at night
By Oliver Keens Tue May 28 2013
© Pal Hansen

Having reduced Oslo's Spektrum arena to rubble tonight, three visiting Englishmen find themselves the peculiar victims of their own success. All that Ben Lovett, Ted Dwane and Winston Marshall – three quarters of Mumford & Sons – want is a bar that's not playing their own songs. Walking briskly past drunken street singalongs of 'I Will Wait' is a raucous reminder that they really are one of the biggest bands in the world right now.

Yet, while Oslo marks the end of a sell-out six-week tour, their leader Marcus Mumford isn't out celebrating. His band are about to have their meteoric success tested over a summer that includes topping the bill at a July show at the Olympic Park and their own two-day festival in Lewes. One date in particular, though, has Mumford sweating – the headline slot at this year's Glastonbury. 'Where do we go from here?' he asks me nervously before tonight's gig. 'It's a really huge deal to headline Glastonbury: we're a young band with only two records behind us. This summer is probably the biggest risk we've ever taken.'

It's hard to imagine Mumford & Sons worrying about a Sunday set in Somerset. Their debut album 'Sigh No More' and its four-million-selling follow-up 'Babel' earned them Brits and Grammys galore and a fanbase far beyond their native south-west London. And since forming in late 2007, the quartet has toured relentlessly – even stopping to entertain a White House state dinner to represent Britain at the request of David Cameron.

'We laughed the whole way through it,' admits keyboardist Lovett, cheekily. 'We just thought: What are we doing here? It had nothing to do with us as a band,' he says passionately, as though the occasion had stolen his thunder. 'We all found it hilarious.'
Mumford & Sons' 'Whispers in the Dark'
'Everyone thinks we're Irish. It's the secret of our success'

Few associate Mumford & Sons with hilarity. Even their fans think they're a bit, well, M&S. Yet while their music is undoubtedly earnest, these men in their mid-twenties who wear more leather than you'd expect are anything but. Earlier in the day when I ask Mumford if he has any surprises for the photoshoot, his pleasingly camp reply is: 'Well, I've got a bikini on underneath.' And after six weeks spent in each other's pockets, the band are still remarkably close, hugging and mugging for the camera. But 'Marky' (everyone calls him 'Marky') is inescapably the leader. When asked 'Who's the tallest?' he quickly replies, 'I am.' His manner is that of the Fonz doing an impression of a spoiled child. He's patently not the tallest.

Come June, Mumford and his supposedly shorter Sons will be co-headlining Glastonbury alongside the Rolling Stones. Observing 'Marky' checking the golf scores backstage while Dwane develops film in the loo hardly recalls the Glimmer Twins in their hedonistic pomp. Musically, however, there's a connection. 'We're in a long line of English people pretending to be Americans,' says Marshall, 'and not being as good as Americans.' Lovett has a different take on why they're so globally popular: 'Everyone think's we're Irish. There's an Irish bar in every town – it's the secret of our success.&rsquo

You can see the logic. A Mumford song will typically involve a banjo, a double bass, acoustic guitars and a kick drum. These aren't traditional stadium instruments, they're just traditional. Compare this minimal stage set-up with the howling majesty of the Stones in full flight, and you can understand their nerves. 'I've seen the Stones play for three hours and the crowd knew every song,' says Marshall. 'It's what you want in a headline slot at a festival. I'm scared because it feels like a gamble. We don't know if we've earned it yet or not.' Even bassist Dwane, barrel-chested and blonde of beard like a Norse god, is affected: 'Last night was the first time I visualised the Pyramid Stage in my head,' he says. 'I hadn't made that connection before – it's actually real. It's really, really… scary.'

If Glastonbury wasn't enough to wrack their nerves, they're also putting on their own shows through their promotions sideline, Gentleman of the Road: a 'family business', according to Dwane. It's a big family. At the Queen Elizabeth Olympic Park in July, 45,000 Londoners will get to sample their hospitality, with handpicked supports including Vampire Weekend, Ben Howard and Haim. 'The bands we've chosen are much better than our band,' Marshall explains, 'so at least if people don't like us, they'll still have a great day of music.' (Who should be playing the same night over in Hyde Park? The Stones, of course.) The band also put on smaller-scale 'stopovers' while touring – an attempt to take their music off the beaten track, to places where, in Mumford's words, 'the town becomes the festival'. Lewes in East Sussex is the destination for this year. As well as taking bands like The Vaccines, the plan is to use local food providers, and even taste-test the odd ale or two. 'Gigs are like our daily bread,' says Mumford, hinting at his religious upbringing in a Pentecostal Christian family. 'We don't care about record sales. Gigs are the thing that we see day in, day out.'
'You can't shit on the bus. You still brush your teeth outside, just like on a campsite'

Though the Lewes jaunt is a camping affair, chances are Mumford won't be roughing it in a tent. 'I went on a camping stag weekend and I hated it,' he admits. For such polite and considerate young men, even the luxury of a tour bus means certain constraints. 'You can't shit on the bus,' he says, to my multi-tiered surprise. 'You still brush your teeth outside and spit it out, just like on a campsite.'

Three days later and back in London at a radio session at Abbey Road studios, Marshall tells me that he would stay on the road for the rest of his life: 'My dream is to tour for 50 years. The Stones have set a benchmark for that, obviously.' Mumford & Sons are six years in, and in pretty good shape, though with some pangs. While Mumford went on his stag do, Dwane stayed in Copenhagen for a few days – long enough that the staff at the local café knew his order. This kind of static normality makes Mumford moan in envy.

Mumford, unlike the others, is a married man. He wedded actress Carey Mulligan a year ago, but has spent much of that year on the road. I tell him that I couldn't fathom loving someone and committing to them, only to spend so much time apart. 'I don't talk about my marriage,' is his oxygen-sapping reply.

That one moment aside, they have all been faultlessly nice throughout. Not just nice – interesting, funny, warm and, perhaps surprisingly for such big stars, genuine. Between now and September, the band will only have two weeks off from touring and, of course, the small matter of conquering Glasto. As Lovett surmises: 'Once you're out there, in front of people, I don't think there's any choice other than to just give it your all. The day we struggle to enjoy what we do and just get the gig over with, we'll quit.' 'Marky' sums up his attitude to Glastonbury more directly: 'I want it to be special'.
---
Anyone allergic to banjos or beards, be warned: this trio of hirsute Londoners have supported Mumford & Sons and one of them co-runs Communion Records with the Mumfords' Ben Lovett. Unsurprisingly,
Listen to 'Babel' by Mumford & Sons
Check out our guide to this yeat's music festivals
The south London soul queen and 'tongue-in-cheek diva' tells us how she stays down-to-earth, and why she never gets bored of love songs
The Velvet Underground founder and his collaborator explain why they're flying drones in the Barbican this week
The trending R&B singer tells us how she became a Sudoku wizard
Here's everything you need to know about the stomp-rocking, chart-storming band of brothers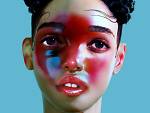 The best albums of August
We round up the finest releases of the last month in music
See all Time Out music features