Various venues in the City of London
Venue location
Address:

Various venues in the City of London
Map

Various venues in the City of London
Categories:

Dance. Things to do
What's on at Various venues in the City of London
Walking tours, Things to do
As the city's green spaces spring into life, explore some of the more unusual ones on these guided tours with City Garden Walks. Some, such as the tour of Bunhill Fields (Wednesdays at 12.30pm), are perfect for weekday lunch breaks, others, including...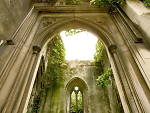 Festivals, Things to do
The annual City of London Festival returns with a huge range of events based on three interlocking themes: city walls, trees and conflict and resolution. Highlights of the programme include performances marking the one hundredth anniversary of Benjamin...
Share your thoughts