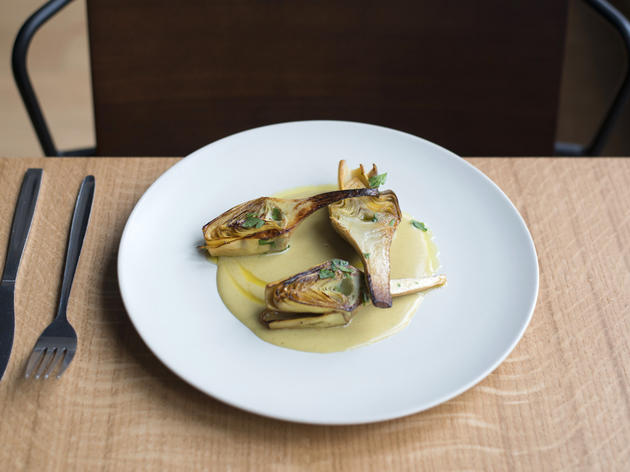 1/13
© Jamie Lau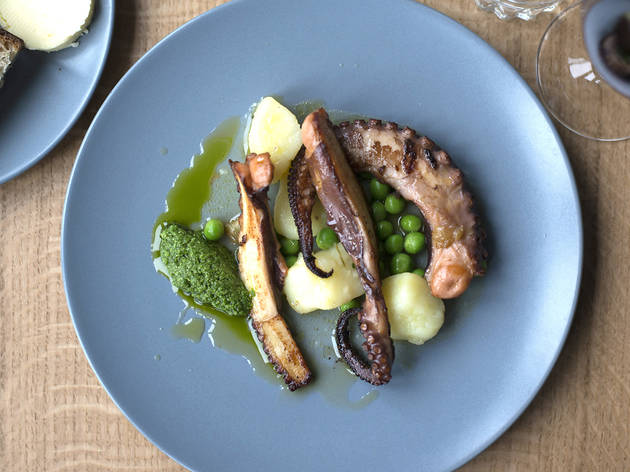 2/13
© Jamie Lau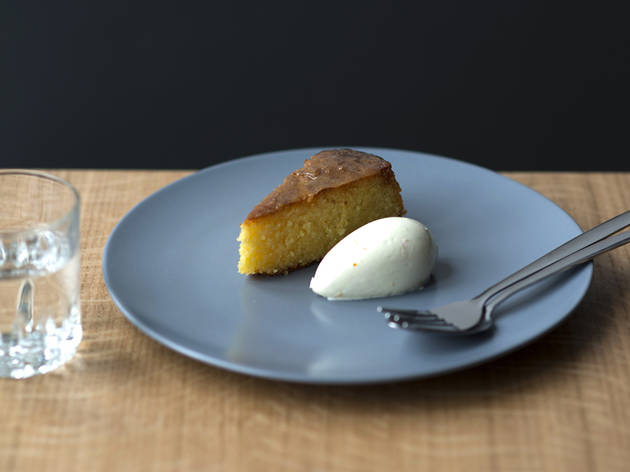 3/13
© Jamie Lau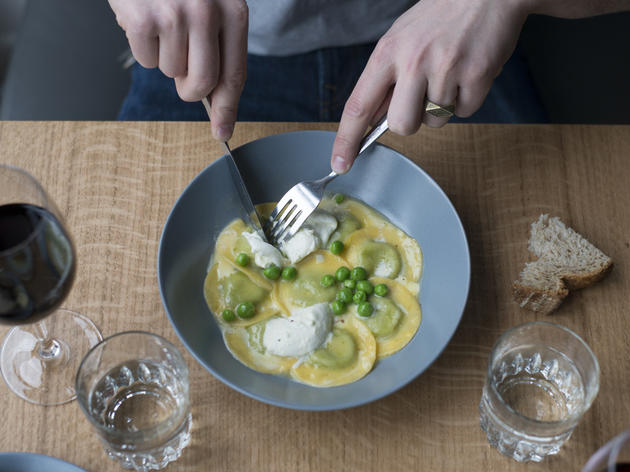 4/13
© Jamie Lau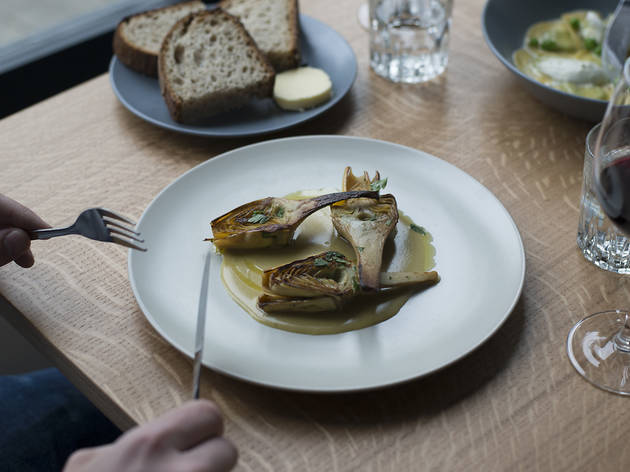 5/13
© Jamie Lau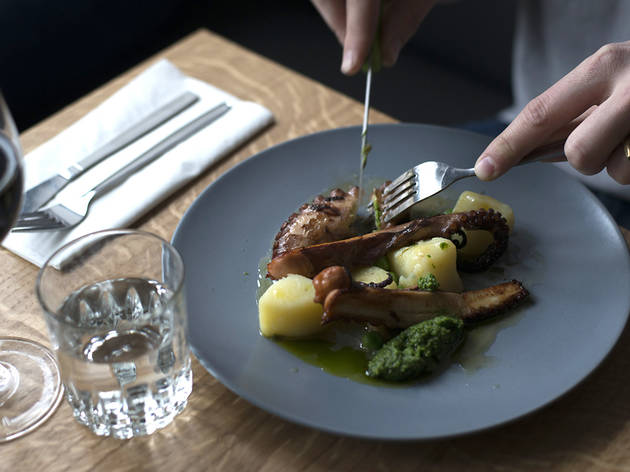 6/13
© Jamie Lau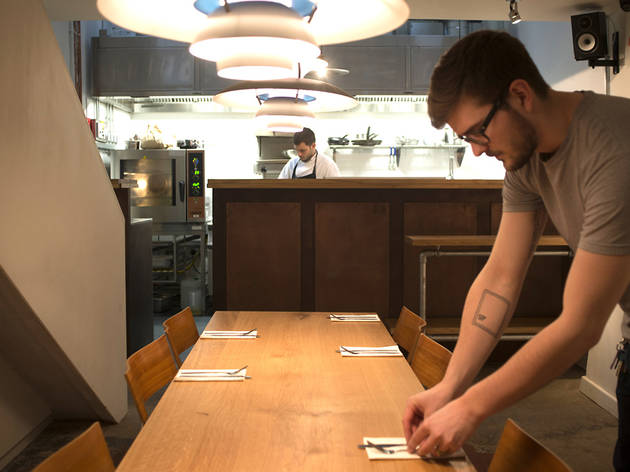 7/13
© Jamie Lau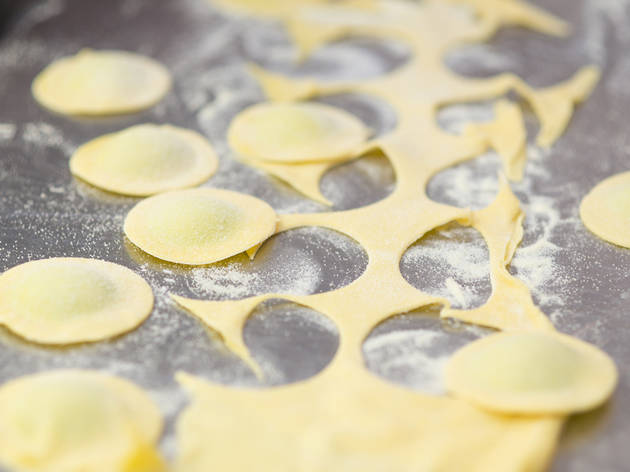 8/13
© Jamie Lau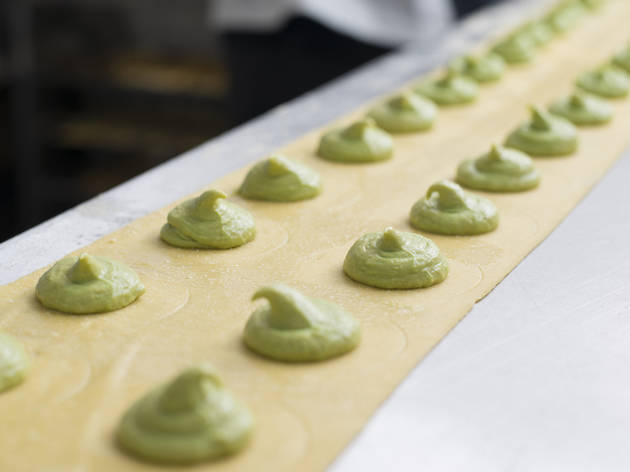 9/13
© Jamie Lau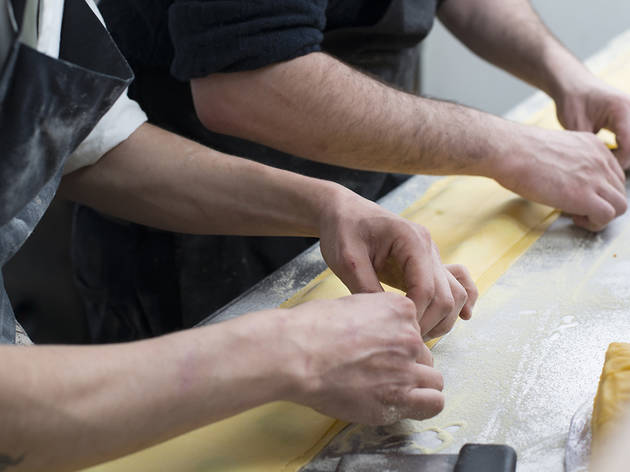 10/13
© Jamie Lau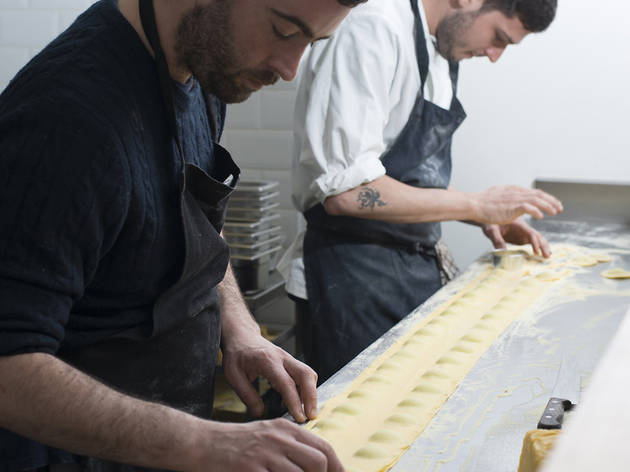 11/13
© Jamie Lau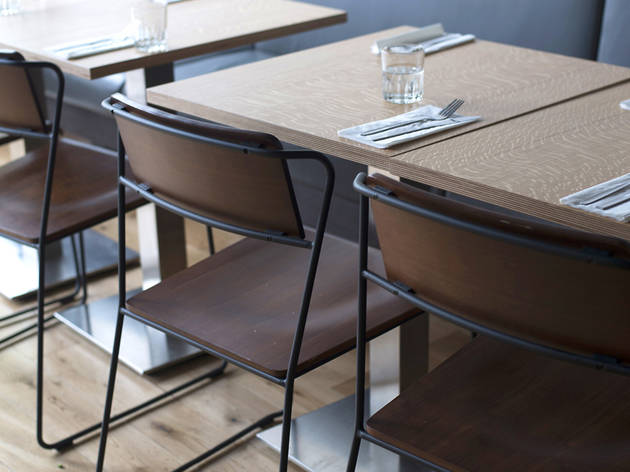 12/13
© Jamie Lau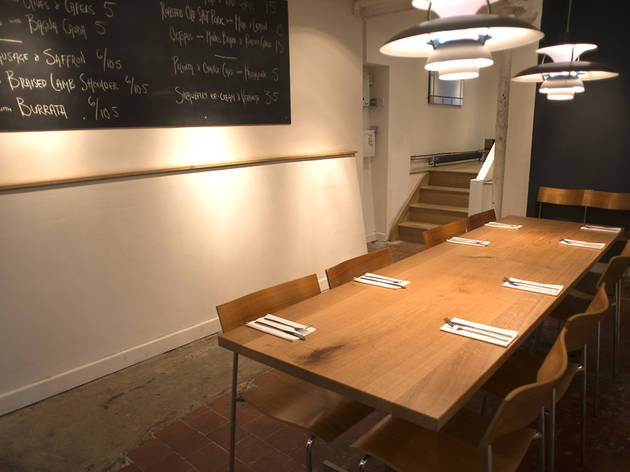 13/13
© Jamie Lau
This low-key place is minimal in look and feel and unassuming in location, but excellent service, drinks and food place it firmly on the Peckham map.
When Italian food enthusiast Pellegrino Artusi published his book 'Science in the Kitchen and the Art of Eating Well' in 1891, it marked a turning point in Italian cuisine. Previous Italian cookbooks had genuflected to France, but once word got round about this innovative compendium of home-style Italian recipes (which took a while), copies started moving faster than a Ducati through an amber light. Every nonna had to own a copy, and Italian bookshops still stock it today. But I wonder what the grandfather of Italian cooking would make of this namesake?

This Peckham restaurant is so cutting-edge, so minimal, that there's not even a name above the door. In looks it's a long way from the rustic eateries of Artusi's region (Emilia Romagna), but the quality of the food here does Artusi's name justice.

Chef Jack Beer's menu – only to be found on a chalkboard by the entrance – is confidently simple. There's just a handful of well-priced seasonal dishes on the list including starters, pastas, larger meat and fish plates and a couple of puds. They don't do side dishes. Starters ranged from safe options such as ricotta and tomato salad, or prosciutto and mortadella, to more adventurous – seared ox heart with olives, pig's head with salsa verde. On ordering the latter, we were warned that it was very fatty. But our crisp slice of head served with a surprisingly smooth and creamy salsa verde was also rich, earthy and delicious.

Precision cooking was evident in a main of just-cooked whole lemon sole with roasted garlic and monk's beard (the samphire-like estuarine stems called agretti in Italian), while biting into a piece of ravioli stuffed with silky smooth pea purée was a sweetly sensual experience. Then came dessert: the lightest olive oil cake we've encountered, fragrant with orange zest and served with salted honey ice cream. Even a soft scoop of strawberry ice cream was supreme.

Artusi has further turned up the heat on Peckham's already thriving Bellenden Road culinary scene, but it's also an unpretentiously low-key place with charming and knowledgeable staff, interesting drinks and excellent food. If Signore Artusi were still around, he might just like it as much as we do.
Venue name:
Artusi
Contact:
Address:
161 Bellenden Road
London
SE15 4DH

Opening hours:
Open 6-10pm Tue-Fri; noon-3.30pm Sat; noon-4pm Sun
Transport:
Peckham Rye Overground/rail
Price:
Meal for two with drinks and service: around £70
Menu:
View Menu
Do you own this business?
Average User Rating
4.3 / 5
Rating Breakdown
5 star:

8

4 star:

5

3 star:

1

2 star:

0

1 star:

1
Home away from home. The pasta is to die for.
Never had a bad meal here. Top quality ingredients, cooking, wine… the lot. And surprisingly reasonable.
Great value pasta and always good vegetarian options, I visit as often as I can!
Great value for money. Overall quality is good but pasta with ragu had a small proportion of ragu. Starters such as the stratiacella, the asparagus and the bagna cauda are excellent. Pork belly was very tasty and in the better cuts(with higher proportion of fat) one of the best in London. Wine is list is reasonably good but in need of a little more depth.
Best restaurant in South London, bar none.
Absolutely delicious, every time. Lovely staff, and unbelievably tasty and interesting italian food. YUM
Tasty stuff.
We've been a few times and love the way the menu changes and the food to boot. Not a massive fan of the cheaper wines but further down the list are great. Food is always well presented and tasty, with plenty of flavour. Service is hit and miss, depending on who you get.
Expect to spend though, it's not cheap.
Faultless casual fine dining.
If you haven't booked definitely expect a wait (though they do have a communal table out back which helps a bit a peak times). The menu changes daily but living just down the road on multiple visits no dish has ever disappointed. The thing not to miss is the pasta.
Yeah it's good. Really nice, simple Italian food in a very casual setting, with good service. The lack of printed menus is a bit annoying – I felt sorry for the two tables beneath the big blackboard, having people constantly hovering near them as they decide what to order. But the food's tasty, the prices reasonable and the whole vibe generally nice and chilled. Bravo.
I was disappointed. Good value and the artichoke with anchovy mayonnaise was a highlight, and the ice cream was great but I don't think this restaurant is worthy of spot number four.
After having looked forward to going to Artusi's for several months the outcome of our evening was a shock to the system. We went on a Wednesday night around 9pm. The place was busy, but far from packed. After a pale and slightly insecure welcome by one of the waitresses and a short moment of confusion regarding our reservation we were sat on a table for two. We ordered the Ricotta and braised Radicchio and the Oxtongue with Salsa Verde for starters. The radicchio, despite its rather beautiful presentation, tasted like a barrel of vinegar and was so bitter that I only managed a few bites. The salsa verde was great, although very British (containing a lot of Horseradish) and the only good thing we ate at Artusi's. The oxtongue was completely overcooked and had the consistency of a damp pile of tissues - swallowing was a challenge. We asked for more bread, which never arrived. We ordered a second starter to share and went for the Tagliatelle with Duck. The pasta tasted homemade and was al dente, but rest of the dish just tasted like olives and was so salty that we downed half a bottle of water and two glasses of mediocre white wine in order to get through the dish. The biggest disaster however was the main course. We went for Beef cheek with parsnip purée and the Lamb shoulder with butternut squash. Like the oxtongue starter, both meats were so severely overcooked that you could have painted a wall with it, almost like a pâté, lacking flavour and being entirely unenjoyable. The butternut squash had a rubbery consistency and both mains went back to the kitchen largely untouched - while our waitress showed no concern when she cleared our full plates away. We weren't asked if we wanted dessert or coffee for a good half hour after our mains and eventually got a bill on which a bottle of wine had been added that we hadn't ordered.
All in all, this place is nothing but hype and the unnecessary import of yet another shoreditchy pseudo artisan place into Peckham. A trip to one of the local kebab places would have made a better evening. The only thing that is amazing about Artusi's is how they get away with it.

This place was amazing we went on a busy night but the service and quality of the food was fantastic.
Not only is this some of the best Italian food I have had in London but it is right on my doorstep - could not be happier! The food is simple, ingredient led and DELICIOUS (not to mention great value). They also were brilliant at accommodating for my sister who is gluten & dairy free. I would usually tell everyone to get booking but actually please don't, as I'd like to keep this place all to myself....
More venues
Sponsored listings