Win one of five custom-made fixed-gear bikes
Win the ride of your life at Boiler Room thanks to 14 Bike Co. and Red Stripe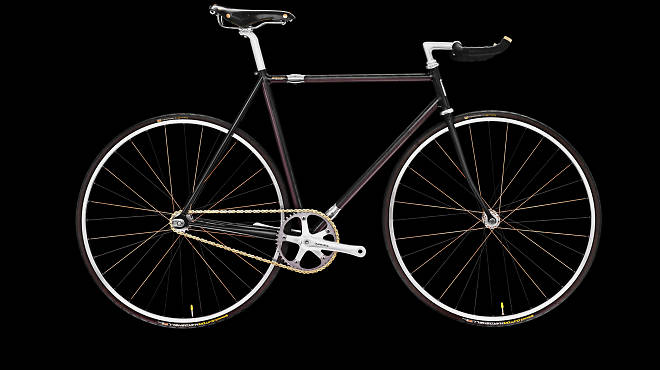 Want to win the ride of your life? We thought so. Red Stripe has teamed up with bespoke bicycle company 14 Bike Co. for a one-off night at the world's leading underground music show, Boiler Room, where five Red Stripe inspired fixed-gear bikes will be constructed- live – one of which could be yours.

On February 25 DJs Steve Braiden, XXXY, Midland and Paul Woolford took to the decks back to back, while 14 Bike Co. built five original, custom-made and Red Stripe inspired fixed-gear bikes worth £1,250 each.

Heading up the night was underground music pioneer Steve Braiden, who brought an amalgam of experimental electro, harmonious house and the most developed and deep techno before some bass heavy electro and garage from XXXY, and an eclectic mix of electro, house, experimental techno, 2-step and dub from cutting edge remix DJs Midland and Paul Woolford.

See photos and a video from Make Session 007 on Facebook at www.facebook.com/redstripelagerbeer.

Terms and conditions apply. By entering this competition you agree to receive relevant communications from Time Out including news, events, offers and competitions. This competition will close at midnight on March 25 2013.