Mix your own original experience
Why not make your own cocktail with friends when you're at home?
By Time Out in association with Disaronno
Try something different next time you're entertaining at home, for an effortlessly originale experience… Leave that bottle of wine in the fridge and mix up a cocktail. Disaronno is a great Italian liqueur with a unique taste that allows you to mix it up however you want. Enjoy its versatility and create great modern cocktails for every taste, such as:
Disaronno & Orange – a refreshing and zingy way to welcome the summer sunshine
Disaronno Sour – simple to make, a sophisticated taste to celebrate any cocktail hour
Disaronno Sparkling – a smooth and sweet way to welcome friends in light, bubbly style
Take a look at the videos below to learn how to create these delicious cocktails yourself.
Disaronno & Orange
Disaronno & Orange recipe
1 part Disaronno
3 parts orange juice
Measure out your Disaronno and juice into a shaker and add ice. Give this a good shake then strain into a glass, over ice. Garnish with a slice of orange or a cherry. It's even more zingy and delicious with freshly squeezed orange juice!
Disaronno Sour
Disaronno Sour recipe
1 shot Disaronno
1 teaspoon of sugar
Juice of 1/2 a freshly squeezed lemon
Put all the ingredients into a shaker with ice, and give it a good shake. Strain into a glass filled with crushed ice. Garnish with a slice of lemon or a cherry. Make it 'Sweet & Sour' by mixing two parts Disaronno with one part lemon juice and one part sweet fruit juice or triple sec.
Disaronno Sparkling
Disaronno Sparkling recipe
3 parts Disaronno
1 part sparkling wine
Pour the Disaronno into a flute glass and top with chilled sparkling wine.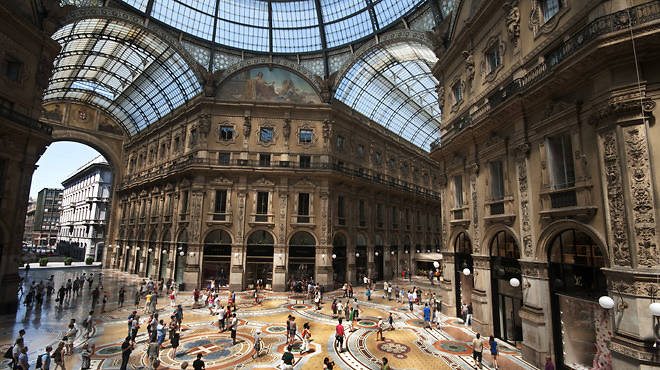 Here's your chance to win a fantastic shopping trip for two in Milan couresty of Disaronno, including a three-night stay at the stylish Maison Moschino hotel. To enter the prize draw, simply enter your details below.