Archaeology: a Secret History
Tue May 7, 9-10pm, BBC4
By Gabriel Tate Tue Apr 30 2013
Time Out Ratings :
<strong>Rating: </strong>4/5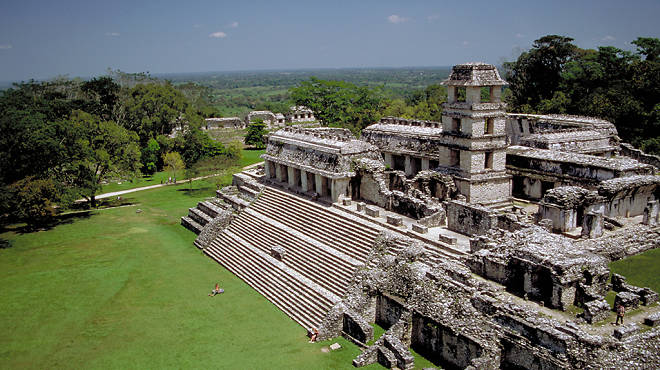 Episode two
In the light of blockbusting ticket sales for the British Museum's Pompeii and Herculaneum exhibition, it's even more remarkable how cavalier attitudes towards the physical remnants of human history once were. In the eighteenth and nineteenth centuries, digs were often little more than treasure hunts, with anything precious or useful removed and anything deemed everyday or insignificant – tools, pottery, inscriptions – ignored or disposed of.

Dr Richard Miles once again makes light work of engaging our attention, bringing forth personalities (spivvy German Heinrich Schliemann, who 'discovered' Troy, bluff army man Augustus Pitt-Rivers, who dug up his own estate out of curiosity and uncovered astounding relics) and making sense of attitudes that now seem impossibly alien. It's amazing, for example, to think that only 180 years ago, ancient civilisations distinct from the established historical narratives of Greece, Egypt and Rome were barely considered possible until the discovery of Mayan temples in Mexico. A compelling act of televisual excavation.
---
Users say
My comment was made abot the first programme of the series!
Although in many ways a fascinating and informative programme it was Eurocentric in its approach, and ignored the fact that by medieval times, Arab scholars had recognised the great age of the earth. In the much quoted words of Hutton, himself mentioned in the programme, there's no vestige of a beginning, no prospect of an end. It would have been appropriate if Richard Miles had shown some recognition that The Age of Reason was Europe catching up with the Eastern Mediterranean
Follow us
@TimeOutTV
Spotify
Subscribe to Time Out London on Spotify for daily playlists and recommendations from our Music team.
Pinterest
We feature London's most spectacular sights and coolest locations.