Martin Luther King and the March on Washington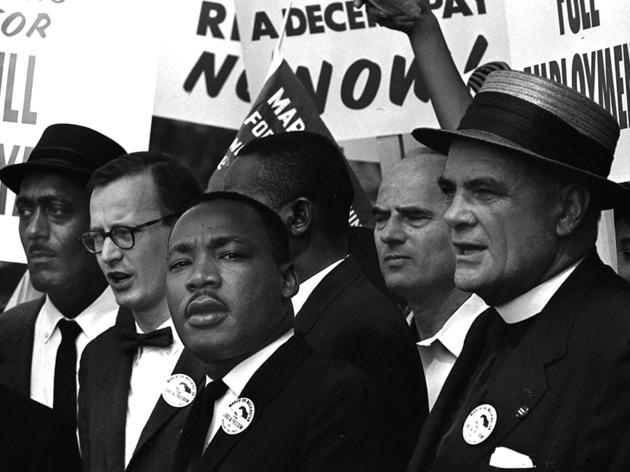 Hundreds of thousands of Americans of all colours and backgrounds marched peacefully on Washington to campaign for Civil  Rights and turned a regional issue into a national problem. It's a story whose irresistible power and immediacy overcomes the very familiar talking heads and archive approach of this documentary, which follows the movement from convoluted birth to eventual triumph.

It was by no means certain that Martin Luther King would roll out the 'I Have A Dream' speech used many times in the past. But he did 'take them to church' and, however briefly, made anything seem possible. A rather less auspicious day in American history, 'MLK: the Assassination Tapes', is commemorated over on BBC4 at 10pm.