Natural World: Walrus – Two Tonne Tusker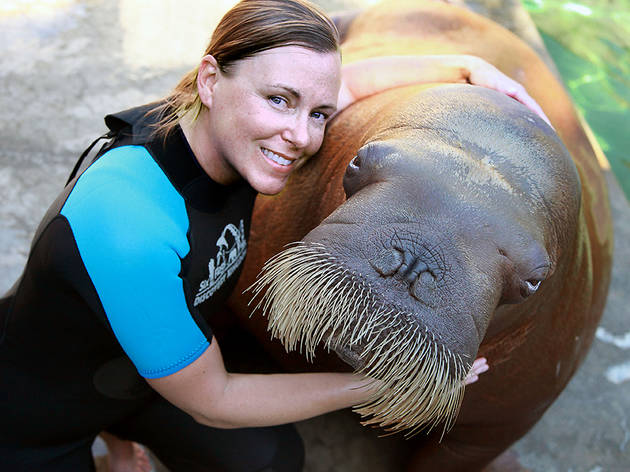 So reproduction scientist Holley Muraco heads off to the Bering Sea and the island of St Lawrence to learn from Arctic walruses in the wild, which is fortunately a good learning ground for us too. We watch the animals forage and feed in a symbiotic relationship with marine life, change colour as they emerge from the sea and fatten up for the rutting season, when they become increasingly vocal, making a wide range of sounds that have featured – courtesy of Sivuqaq – in a number of Hollywood blockbusters.

You do have to wonder whether taking walruses from an Arctic background to live in California might be hampering Holley's hoped-for plans for walrus parenthood, but with cute, fun animations adding a playful tone, her attempts are admirable and make for a gently enjoyable film.