The roots of Christopher Guest's 'Family Tree'
The creator of 'This Is Spinal Tap' and general, all-round comedy genius has finally written a TV show. The writers and cast tell us what to expect
By Phil Harrison Sun Jul 14 2013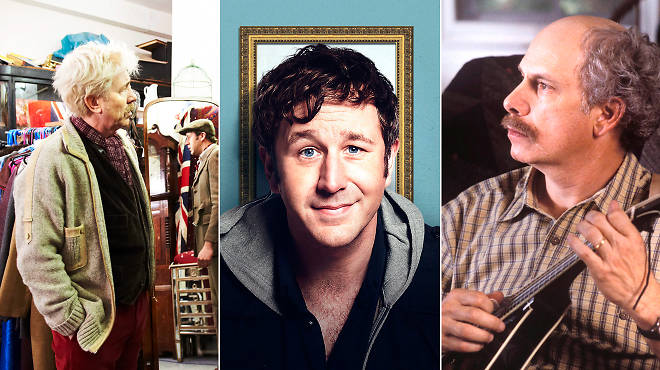 'Mr Pfister is the owner of the antiques shop which Tom lives above. He's a sort of father figure. Me and Chris [Guest] write by just joking around. When we first started, the return was ridiculously low: we'd get one usable idea for every seven hours or something. For Mr Pfister, I asked him what was the least funny accent – the one that no one uses in comedy. We decided it was South African. So I'm playing a South African, for no other reason than it's the least funny accent.
'Chris and I grew very interested in history. It's fun for us to go into these different areas like the world of theatre in the '30s or the world of farming. Even though we have a story arc through the series, each time we can go into a new world with our characters. We wrote detailed character studies, and then each scene is mapped out, lines suggested, jokes suggested.
'It's very story-heavy, which is unusual: there's a lot of detective work in genealogy, so I thought it could be kind of a comedy procedural. Chris is in it less than me – I'm trying to talk him into doing more. He's very focused on what he needs, and wastes very little time. He lets people play.'
'Family Tree' starts Tuesday July 16, 10pm, BBC2.
This feels like a very new venture for Guest. Not only is 'Family Tree' his first TV project, but it's more plot-heavy and open-ended than his film work: the box of family treasures given to laconic lost soul Tom Chadwick (Chris O'Dowd) could be the passport to as much digression, misadventure and silliness as Guest and the cast fancy, as Tom follows his familial trail through Britain and America.
Even if this opening episode feels slightly low-key, it seems reasonable to assume that we're in safe comedic hands.
See our review of 'Family Tree'
---
The latest TV features on Time Out
Take a look at our guide to TV this week