Photo L.A.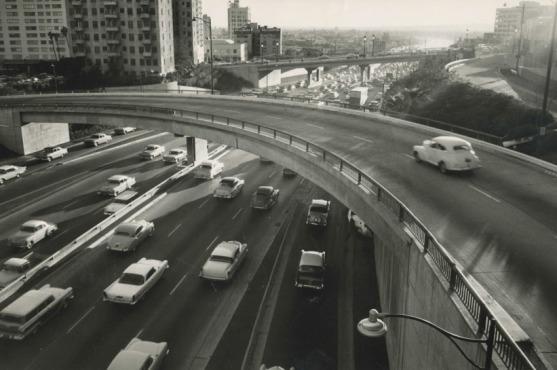 Photo L.A. will feature a variety of photography and photography-related talks and lectures. Above: A photo of L.A. by Marc Riboud from 1959. Courtesy Marc Riboud/Photo L.A.
Time Out says
Normally when this many photographers get together, it's on Robertson Boulevard and/or has something to do with the Kardashians. Refreshingly, from January 17-21, that won't be the case. Head to Santa Monica for Photo L.A.'s 22nd Annual International Los Angeles Photographic Art Exposition, where dealers from across the globe exhibit new and vintage works, as well as video and multimedia installations.
More than just a giant photography show that has attracted more than 10,000 visitors over the years, the event also includes speakers, panels, roundtables and book signings that go along with the event, including: a discussion of the concurrent Mapplethorpe exhibits at LACMA and the Getty from its curators; "Art in Fashion," a roundtable discussion lead by Ivan Shaw, photography director at Vogue; "The Photo Book," a roundtable discussion lead by top book editors from publishing houses like Taschen and Arcana; and a new sales platforms roundtable with Heritage Auctions, 1stdibs and Artnet. Updates and additional information on events will be posted on the event's website.
Write your own review