Food & Drink
Your guide to dining and drinking in Los Angeles, including restaurant and bar reviews, restaurant openings, and lists of LA's best restaurants & bars.
First Look: Fishing With Dynamite

First Look: Sticky Rice

Restaurant review: Circa

Bar review: Public School 310

Best beer bars
Restaurants and bars on the Eastside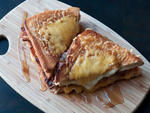 Expect ear-splitting rock-n-roll, grease-dripping grilled cheese and a well-curated craft beer list.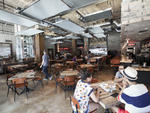 Umamicastessen is a sprawl, both in space and conceit with five different kitchens and menus.
Echo Park's answer to a well-priced, casual, neighborhood restaurant with friendly service.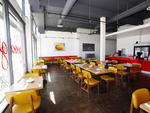 Good Girl Dinette is where Vietnamese comfort food meets a somewhat refined diner experience.
See all restaurant reviews