Ed Sheeran: Live at TONY
Heat-seeking British singer and rapper Ed Sheeran dropped by the TONY office today to sing from his brand-new disc.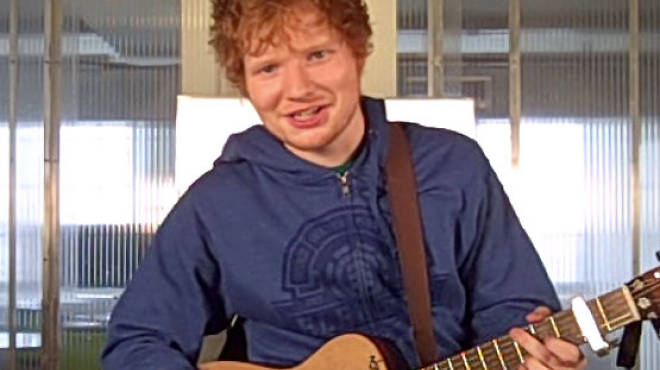 In case you were in any doubt as to the superhot status of Ed Sheeran, the soulful British singer and rapper sold out his September show at Terminal 5 in mere minutes. Yep. That big. We were thrilled, then, that Sheeran found time today to swing by the TONY office and play "The A Team" from his brand-new album, +, which just hit No. 1 on iTunes. Sheeran played the Bowery Ballroom last night, and hits Music Hall of Williamsburg tonight. Want more Ed before September? Look out for a duet with Taylor Swift, and check the taster here.
Share your thoughts