Essential soul, hip-hop and alternative Christmas songs
Three New York tastemakers name their essential yuletide hits.
By Jonathan Toubin, Brian "B.Dot" Miller and Brooklyn Vegan Tue Dec 18 2012
Brian "B.Dot" Miller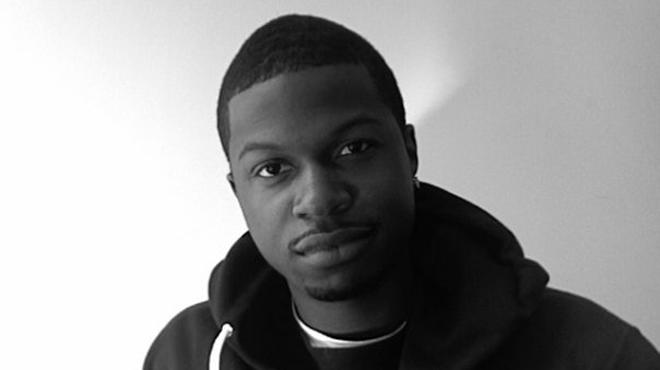 Brian "B.Dot" Miller Photograph: Courtesy of the artist
The self-proclaimed "Blog@R" and content director at the excellent Rap Radar (rapradar.com) shares his hip-hop holiday picks.
Top five hip-hop tracks
Snoop Doggy Dogg ft. Daz Dillinger, Tray Deee, Bad Azz and Nate Dogg, "Santa Claus Goes Straight to the Ghetto"
Death Row made a Christmas compilation album and this was the lead single. It's too smooth. This will make you want to celebrate Christmas all year round.
Run-D.M.C., "Christmas in Hollis"
This is so iconic. Whether or not you're from Queens, everyone can identify with D.M.C.'s opening line: "It's Christmas time in Hollis, Queens / Mom's cooking chicken and collard greens." That's what Christmas is all about.
DMX, "Rudolph the Red-Nosed Reindeer Remix"
When DMX added his twist to "Rudolph the Red-Nosed Reindeer," it was an instant classic. This will go down in history...forever!
Kanye West ft. Cam'ron, Jim Jones, Vado, CyHi Da Prynce, Pusha T, Musiq Soulchild, Teyana Taylor and Big Sean, "Christmas in Harlem"
Kanye follows in Run-D.M.C.'s footsteps and celebrates December 25 in Uptown.
Eazy-E, "Merry Muthafuckin Xmas"
It gets no more gangsta than this.
---
Catch B.Dot breaks new music every Wednesday on Shade 45's All Out Show on SiriusXM.
You might also like
---