The 50 Greatest NYC hip-hop artists: Guest list
You've seen the list, now hear what Big Daddy Kane, De La Soul, Peter Rosenberg and more have to say.
By Sophie Harris Wed Mar 20 2013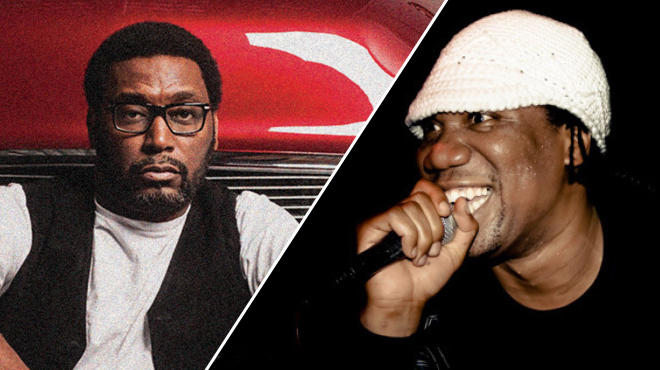 Big Daddy Kane and KRS-One
Big Daddy Kane
Hip-hop pioneer, hero to Jay-Z, No. 11 on our list of 50 greatest NYC hip-hop artists

"My favorite would have to be KRS-One. He's a great lyricist with a great stage show, and he's one of the few artists that never really strayed away from in-the-park hip-hop. You know, you have artists like myself who have made a lot of hip-hop songs that had an R&B twist to it. Rakim made a lot of hip-hop songs that had jazz twists to it. Kool G Rap made a lot of gangsta hip-hop songs. But KRS, for his whole career, has always been basically what you heard from the origin of hip-hop. You know, just an MC, getting on the mike, spittin', over boom-bat beats.

"The first time I heard KRS-One was when Red Alert played [his songs] on [KISS FM in the] South Bronx in '86. I was just graduating from high school and going on the road doing shows with Biz [Markie], you know, coming out in the middle of his set.

"I thought it was dope the way he took Shan's style [MC Shan] and flipped it again some. He said a lot of dope stuff. It was like, 'I came with Scott La Rock to express one thing / I am a teacher and others are kings / If that's a title they earn…' He just worded it in a real slick way. I just thought he was a great lyricist.

"He hits you with the hits back-to-back [live], and his energy is crazy. For someone that doesn't dance or do a lot of running onstage, he just has a lot of energy. You know, the way he sticks his hand out and makes eye contact with everybody in the audience. And the way that his show was structured—even when he does his freestyles—I remember seeing him doing a rhyme in, like, a little slick style over classical strings playing. That was like, 'Yeah. [Laughs] This a real hip-hop dude here.' My favorite KRS song is 'Word from Our Sponsor.' "

More…

Time Out New York: It's nice to imagine you, as a young man, being inspired in that way, and then fast-forward to Jay-Z's opening night at Barclays last year, with him rapping your lyrics and remembering listening to you at that same age. How do you feel to be that person for him?
Big Daddy Kane: I think that's cool, because I'm a student of the generation before me. I like to see that the next generation learned from the ones that they come after and try to improve on what they did. Because, you know, I was a student of Grandmaster Caz, and I saw the things he did, and I was like, "All right, well, I would do it this way." Jay and Biggie were students of mine. They improved on things I did and said, "You know, I'm going to do it this way." For him to show love, I think that's a beautiful thing, because it basically teaches hip-hop history to a younger generation.

Time Out New York: When Jay and Biggie were coming up, did you know that they were going to get to where they were going to get to?
Big Daddy Kane: Well, yeah. When I met Jay, I met him through a mutual friend. I was doing a mixtape with Jaz-O, and he asked me, could his friend rhyme on the tape? This friend being Jay-Z. After we finished the tape, the mutual friend we had, he told me that Jaz was looking for a deal. He wasn't with EMI anymore, and could I help him get a deal? And I said, "Well, to be honest with you, I like the little light-skinned dude better. [Chuckles] So I'd rather work with him." That's how me and Jay ended up becoming friends, and I used to take him to the studio and record songs on him and, you know, try to get him a deal. Shopped his stuff to a lot of different labels—Def Jam, Warner Bros., Giant. I went to a lot of different labels trying to get him a deal, and in the process, I would have him in the studio and, you know, teach him how to put his stuff in song formation as opposed to just spittin'. Putting it into song formation and teaching him how to execute sarcasm, a lot of sarcasm in rhyme; but at the same time, he was teaching me. Because, you know, he had that real rapid-fire, fast flow that him and Jaz was doing. He taught that to me. So, we both learned from each other.

Time Out New York: How does it make you feel when you see how enormous hip-hop has become?
Big Daddy Kane: I always felt that hip-hop was a form of music that was here to stay. I always felt like that. But, with me, I'm more excited by the fans. That's what really motivates me: their response to real hip-hop and the passion they have for it, for keeping it alive.

Time Out New York: Do you still get a lot of joy from dancing?
Big Daddy Kane: No. I mean, I'm 44 years old. [Laughs] No, it doesn't give me no joy now! Like I said, that's why I love the fans. That's what gives me joy.
---