The 50 Greatest NYC hip-hop artists: Guest list
You've seen the list, now hear what Big Daddy Kane, De La Soul, Peter Rosenberg and more have to say.
By Sophie Harris Wed Mar 20 2013
The biggest names in New York hip-hop reveal who they think is the greatest NYC hip-hop artist. In other words, your favorite rapper's favorite rappers dish on their favorite rapper. You heard right.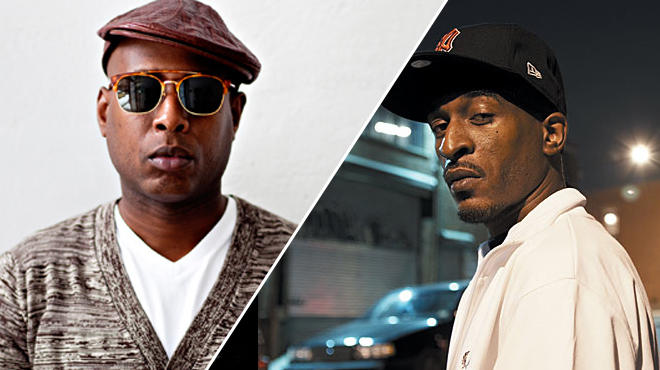 Talib Kweli and Rakim
Talib Kweli
Black Star MC and solo pioneer, No. 31 on our list of 50 greatest NYC hip-hop artists

"Rakim was the artist who successfully moved hip-hop from the party and the streets to the intellectual side. But he did it without moving a step. As a lyricist, Rakim is the father of my style—he's the father of Nas, he's the father of anyone who is considered to be a good lyricist. He was talking about esoteric stuff, he was talking about Five Percent philosophy [Nation of Islam], he was talking about the state of the community—but he still wore Dapper Dan suits. He was still able to kick street knowledge.

"So, Rakim encompasses all the great things about New York hip-hop. The grittiness, the griminess, the intelligence, the lyricism, but also being fly and making party records, you know? I think that 'Follow the Leader' is the best-written hip-hop song of all time. So I would have to give it to Rakim. He's the cornerstone of anybody that takes hip-hop seriously."
---
You might also like
---