Tom Brosseau: Live at TONY
Toting a brilliant new album and a story or two, folksy song man Tom Brosseau charms the Time Out office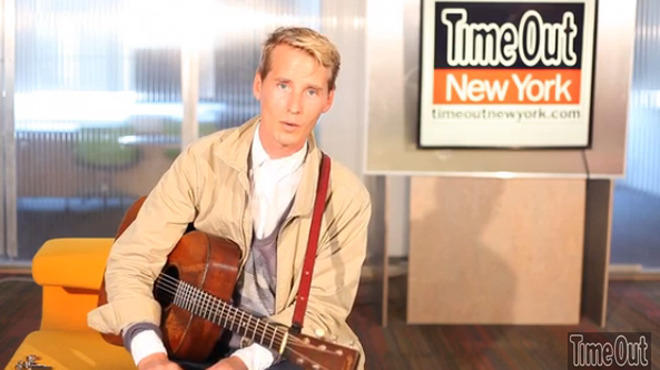 We're longtime fans of Tom Brosseau here at Time Out, and it's been five years since we last spoke to the Los Angeles–via–North Dakota singer-songwriter—in celebration of his blackly titled 2009 album, Posthumous Success. Since then, Brosseau has released a duet with John C. Reilly (billed as John & Tom) on Third Man Records, and recorded his seventh album, the excellent Grass Punks. Lucky for us, Brosseau rolled into town in time to regale us with a couple songs from the new release before his Rockwood II show.
RECOMMENDED: See all performances at Time Out offices
Tom says hi. (You'll like it.)
"Cradle Your Device"
"There's a Bright Side Somewhere"
---