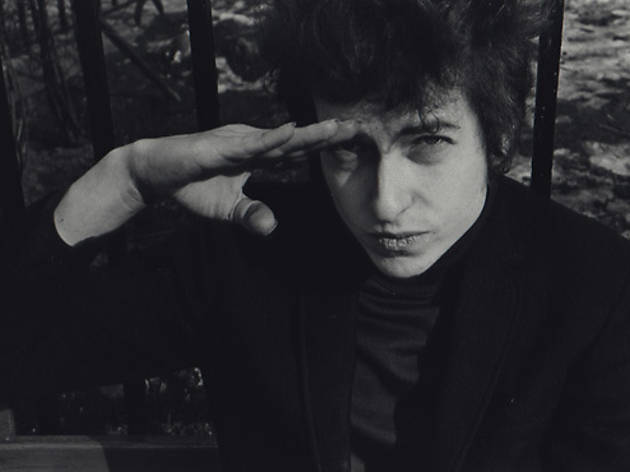 The 10 best kiss-off songs
We rank pop's harshest, most unbridled postromantic swipes, by everyone from Nas to Tobias Jesso Jr.
As our list of the 50 best breakup songs demonstrated, splitsville anthems take all forms, from weepy laments (Prince's "Nothing Compares 2 U") to sassy disses (Beyoncé's "Irreplaceable"). But there's a certain subset we didn't spotlight the first time around, and that's the kiss-off song, the breakup tune in which the narrator informs his or her ex just how much of an ass they've been. Here, for all those who've ever felt the need to spew a little heart-hurt bile, we present the finest such songs, spanning 50-plus years and including masters of the art like Fleetwood Mac, and relative whippersnappers like Joanna Newsom. Dress in layers—it's about to get icy-hot in here.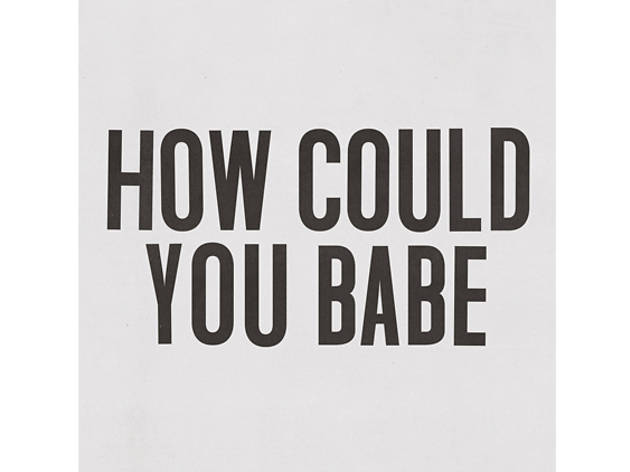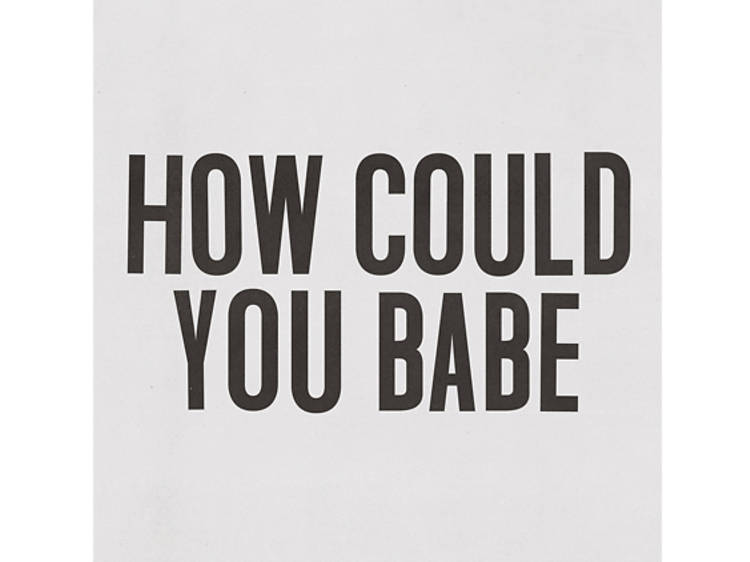 10. "How Could You Babe" by Tobias Jesso Jr.
"How Could You Babe," an instant classic from this consummate retro piano man, is like the proverbial Halloween candy with the razor blade in the center: gooey and bittersweet on the outside, nastily barbed on the inside. At first, Jesso's waltz-time tune sounds like a mere nostalgia trip, a look at a soured love through a grainy filter in the style of The Wonder Years opening credits. But then Jesso sidles slyly into the prechorus ("Then I find out you've gone and met a new man / And told him he's the love of your life") and makes it clear that he has some grievances to air. Or really one big grievance, which he reveals by repeatedly howling the titular line. Few pop songs have so accurately conveyed the sense of cosmic injustice, and all the helpless rage that comes with it, that we feel when lovers do us wrong.
Harshest line: "Well, have you lost your memories? / Did you wash 'em down the drain? / And did you have some help deciding / To forget my name?"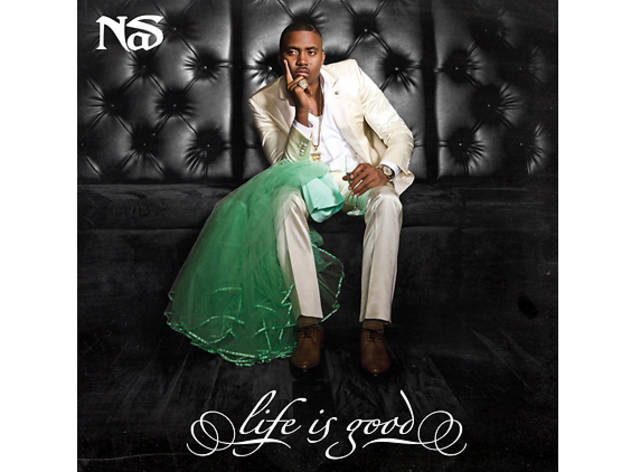 Nas's 2012 record, Life Is Good, is filled with nostalgic '80s beats and rhymes that look back at the old days. Here he reminisces, briefly, about the good times he had with ex-wife and fellow performer Kelis, before launching into a litany of reasons why it went south. "Reason you don't trust men, that was your daddy's fault," he spits. Can't imagine why it didn't work out.
Harshest line: "Half of your soul, half of your heart you leaving behind / It's either that or die, I wanted peace of mind"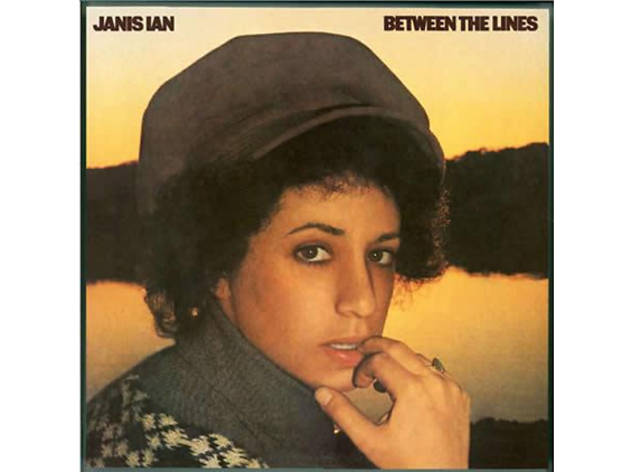 8. "Water Colors" by Janis Ian
You can keep your woe-is-me breakup song. The '70s folk-pop legend Janis Ian isn't playing around in her romantic postmortem, one of the most scathing ever set to music. The song takes aim at an arrogant hedonist, who, when the deed is done, says to our narrator, "I set you free." At this point, Ian launches into a series of sardonic salutations ("Go on / Be a hero / Be a photograph / Make your own myths / Christ, I hope they last"), keeping up the wordplay until she can't bear to do anything other than flip this entitled jerk the verbal bird: "Go on / Go to hell." The key to the song's success is how smartly paced it is—listen to how Ian ramps up from a sweet sing-song to a booming belt and then back down again—and how, even in its most hellacious moments, it portrays absolute composure and dignity. Rage if you need to, Ian seems to say, but don't let those bastards knock you off your game.
Harshest line: "Go find a fence / Locate a shelf / And hide yourself / Go on / Go to hell"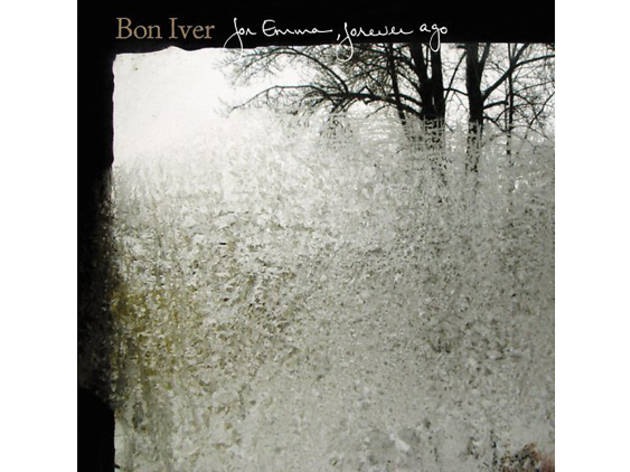 7. "Skinny Love" by Bon Iver
There's so much music lore around the album this song appears on, For Emma, Forever Ago; the singer, Justin Vernon, shut himself off in a log cabin one winter with only his heartbreak for company, and the record he made there became something of a breakup touchstone for sensitive, yoga-loving types everywhere in 2007. But this song's impact doesn't come from the mythos, rather from its arrow-to-the-heart lyrics which wind their way from sadness to anger and back again—and the way Vernon's voice moves from falsetto to baritone, and sounds at points like he's about to cry. Or slam a door, swearing.
Harshest line: "Tell my love to wreck it all / Cut out all the ropes and let me fall."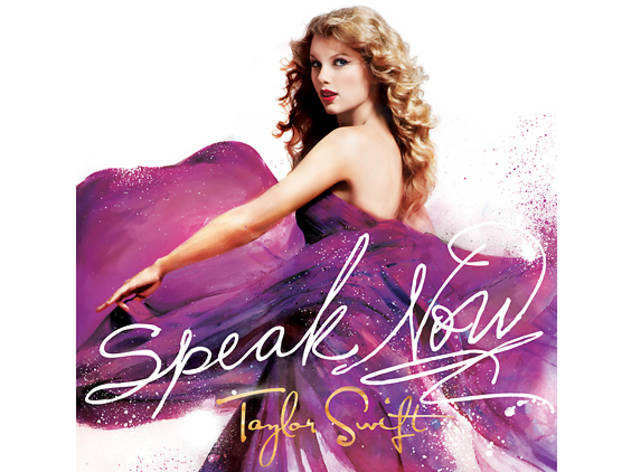 6. "Dear John" by Taylor Swift
Simply put, Taylor Swift is a master of putting ex-lovers in their place. Nowhere is that clearer than on 2010's "Dear John", allegedly about her fling with the 12-years-her-senior John Mayer. In the tune, she's all youthful naif who maybe should have known better, and he's all creepy manipulative douche who definitely should have. About the song Mayer later said, "It made me feel terrible." Success?
Harshest line: "Don't you think nineteen is too young / To be played by your dark twisted games, when I loved you so?"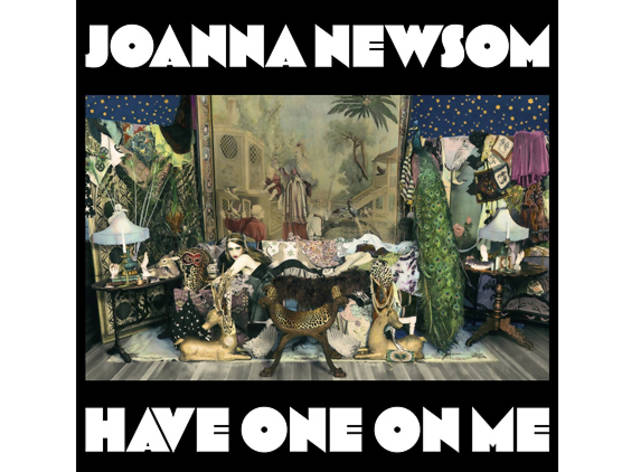 5. "It Does Not Suffice" by Joanna Newsom
Yes, she may look like a princess sitting astride her harp, but Joanna Newsom has fortitude and gravitas to match her formidable talent, as this song attests. The closing track on 2010's Have One On Me, "It Does Not Suffice" is a decisive ending to the arc the album spans, moving from hopeful to painful. It is seemingly unassuming, a bluesy, bare number sketched out on piano that opens with Newsom listing the contents of the wardrobe she's packing away on leaving her lover; then finds her recalling the wounds of the relationship in crisp and unflinching detail: "I have gotten into some terrible trouble," she sings, "beneath your blank and rinsing gaze." It's honest, yes, but there are no histrionics and drama—just a dignified, if raw, farewell.
Harshest line: "It does not suffice for you to say I am a sweet girl / Or to say you hate to see me sad because of you / It does not suffice to merely lie beside each other / As those who love each other do."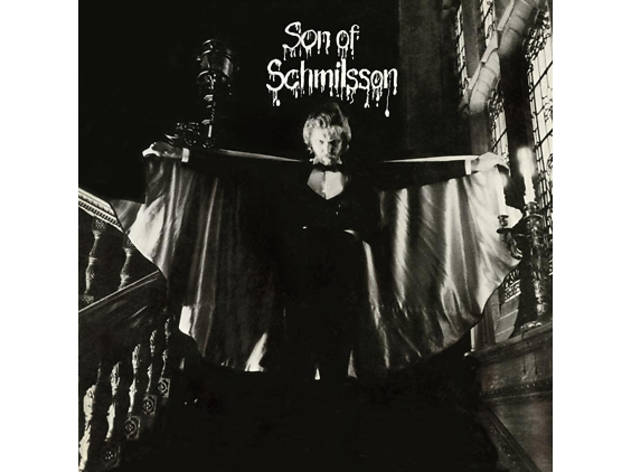 4. "You're Breaking My Heart" by Harry Nilsson
With pals George Harrison and Peter Frampton backing him up, and what sounds like unhealthy supply of alcohol at his disposal, notorious partier Harry Nilsson launches into a remarkably callous send off for his second wife on this 1972 track. If they say living well is the best revenge, maybe he should have reconsidered: As part of his slopped-together Son of Schmilsson album, the bawdy tune would start a string of underperforming releases from the auteur.
Harshest line: "You're breakin' my heart / You're tearing it apart / So fuck you"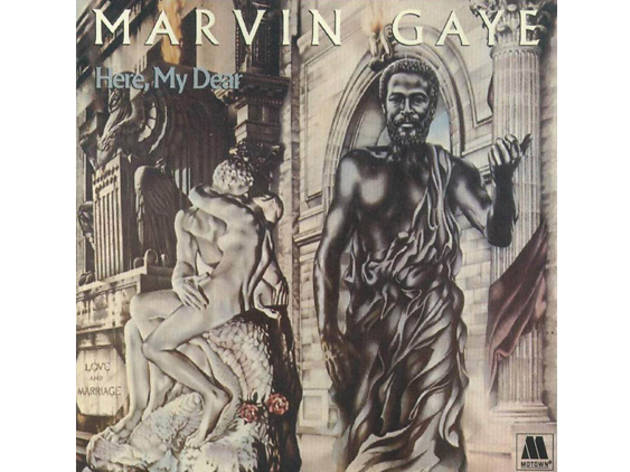 3. "Here, My Dear" by Marvin Gaye
"I guess I'll have to say this album is dedicated to you," states Marvin Gave on the opening track of his 1978 album, epically underselling the ultimate breakup album. Gaye went into the studio amid divorce proceedings with his first wife, Anna Gordy Gaye, with the intention of rushing something out—he'd already agreed to sign over half of the royalties as part of the settlement, after all. It didn't quite work out that way, with Gaye pouring his soul into the heartbreakingly acid farewell.
Harshest line: "This is what you wanted / Here, dear, here it is"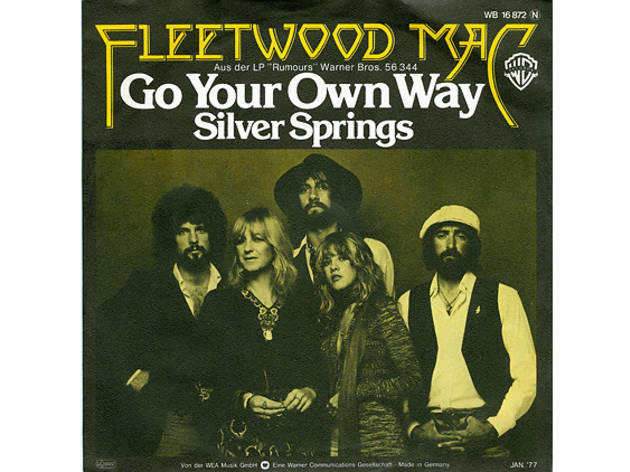 2. "Go Your Own Way" by Fleetwood Mac
If Stevie Nicks took the ice approach to the great Intraband Fleetwood Mac Break-Up Song Wars of 1976—see her brooding masterpiece "Dreams"—her former flame Lindsey Buckingham opted for pure fire. Just three songs later on the Rumours track list, he comes right out and proclaims, "Lovin' you isn't the right thing to do" in the opening seconds of this classic-rock warhorse, before drummer Mick Fleetwood pounds out four staggered thumps that land like emotional gut-punches. Buckingham sounds wounded during the pensive verses but really unleashes in the chorus, becoming a gushing hydrant of scorn, especially when he echoes the group harmony vocal with a snarly "Go your own way." The song proceeds to go up in flames—multitracked guitar solo as funeral pyre—and you know that Lindsey is, to quote another one of his Rumours classics, "never goin' back again."
Harshest line: "If I could / Baby, I'd give you my world / How can I / When you won't take it from me?"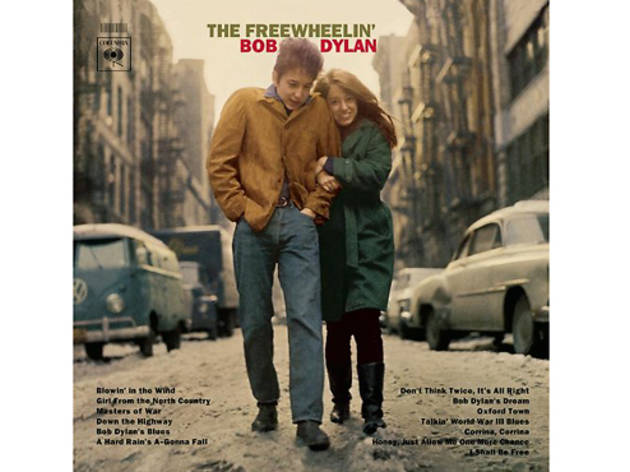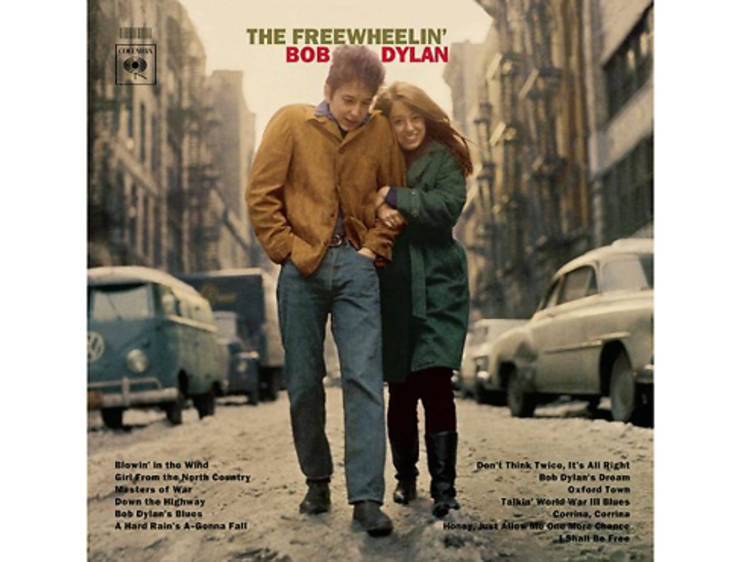 1. "Don't Think Twice, It's All Right" by Bob Dylan
It wasn't until 1997 that Bob Dylan formally proclaimed himself "Sick of love," but if this 1963 classic is any indication, he was well on his way three decades earlier. Narrating his departure from a relationship—apparently to Suze Rotolo, his early-NYC days muse, and the woman he's snuggling with on the iconic Freewheelin' album cover—over an ambling folk-guitar cadence, Dylan's doesn't so much twist the knife as dole out a series of little pinpricks. ("…we never did too much talkin' anyway," "…you just kinda wasted my precious time.") With each iteration of the "Don't think twice / It's all right" refrain, Dylan sounds a little more bitter, a little less all right.
Harshest line: "Goodbye is too good a word, babe / So I'll just say, 'Fare thee well.' "
Listen to the best kiss-off songs