Michelin starred restaurants in Paris
Head to these fancy restaurants for the best fine dining in Paris...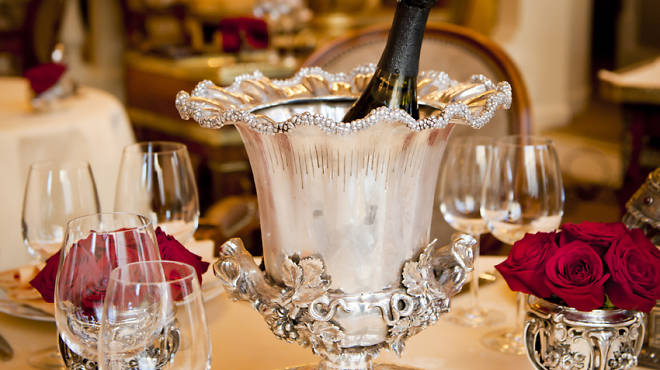 Lasserre
Paris currently boasts over 70 Michelin-starred restaurants, making it one of most foodie-friendly capitals in the world. Sieving through the list can be daunting (especially when you see the menu prices, which frequently ride over the €150 mark), so here's our list of the best Michelin eateries, whether you fancy food that has been awarded one, two or three (very dramatic) stars...
Tip: It is usually cheaper to eat in Michelin-starred restaurants at lunchtime, so if you're on a budget, make an afternoon of it.
3 Michelin stars
---
2 Michelin stars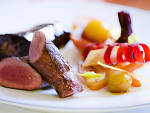 Lasserre's rich history is definitely a part of the dining experience: notables like Audrey Hepburn, André Malraux and Salvador Dali were regulars; it harboured Resistance fighters during the war; and it was while dining with Malraux that Marc Chagall decided to paint the ceiling for the Opera Garnier. But its illustrious past is nothing next to the food: chef Christophe Moret (ex-Plaza Athénée) and his pastry chef Claire Heitzler (ex-Ritz) create lip-smacking delicacies to die for. The upstairs dining room, accessed by a bellboy-operated lift, is a sumptuous affair in taupe and white, with solid silver table decorations, and a retracting roof, which at night opens just enough for you to see the stars.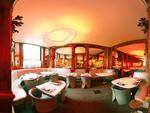 Alain Senderens reinvented his art nouveau institution (formerly Lucas Carton) a few years ago with a Star Trek interior and a mind-boggling fusion menu. Now, you might find dishes such as roast duck foie gras with a warm salad of black figs and liquorice powder, or monkfish steak with Spanish mussels and green curry sauce. Each dish comes with a suggested wine, whisky, sherry or punch (to match a rum-doused savarin with slivers of ten-flavour pear), and although these are perfectly chosen, the mix of flavours and alcohols can prove overwhelming at times.
---
1 Michelin star
---