Modern Byblos
Time Out Beirut has a handy guide on things to do in Byblos, including beaches, beach clubs and other restaurants in this popular destination near Beirut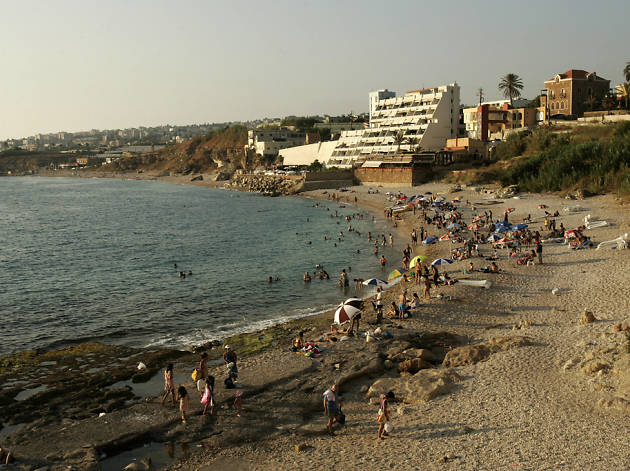 The sun drenched beaches and harbours of Byblos have long been a popular attraction. And those who choose to go will be following in the footsteps of such luminaries as Marlon Brando, Brigitte Bardot and Frank Sinatra, who all graced the city's shores in the 1960s.
For a relaxing day, start at the Edde Sands Resort (www.eddesands.com). The long sandy beach, infinity pools, bars, restaurants and private cabanas are guaranteed to make it one of the most relaxing days you've had. Before the sun sets make your way over to the Byblos Fishing Club. Founded in 1962 by local legend Pepe Abed, it has long been a popular spot for people looking for a glamorous night out, to which their 'wall of fame' will attest. Overlooking the harbour, the Byblos Fishing Club has a wonderfully relaxed atmosphere, perfect for an evening's dining. On the menu, you'll find all the classic Lebanese meze dishes, but with the sea so close, you simply must get the fresh fish.
Edde Sands Resort (09 54 66 66) www.eddesands.com
Byblos Fishing Club (09 540 213) www.facebook.com/Byblos-Fishing-Club-Pepe-Abed-30215353645/
The biggest annual event held in Byblos is the Byblos International Festival, which has been running continuously every July since 2003. Being Lebanon's biggest festival, it attracts visitors from across the country and the wider world. Held in front of the 12th century crusader castle, it's one of those events that everyone should get to. Previous years have played host to acts such as, Alt- J, Gregory Porter, Massive Attack, Lang Lang, B.B King and many other big ticket names. They even hosted Gorillaz first Middle Eastern gig.
By: James Haines-Young