The 22 best things to do in Phuket
Make the most of your time in Thailand's largest island with our guide to the best things to do in Phuket
Located on the Andaman Coast in the south of Thailand, Phuket is the country's largest island and has been a major tourist destination for decades, offering a myriad of things to do. Phuket, you should know, is not home to 300-baht backpacker beach huts and party hostels. What you will find, though, are world-class restaurants, endless entertainment and nightlife options, plus dozens of fantastic hotels and resorts, alongside all the beautiful beaches, tropical rainforests, delicious street food and awe-inspiring culture you can handle.
Done something on this list and loved it? Share it with the hashtag #TimeOutDoList and tag @TimeOutEverywhere.
Find out more about how Time Out selects the very best things to do all over the world.
Best things to do in Phuket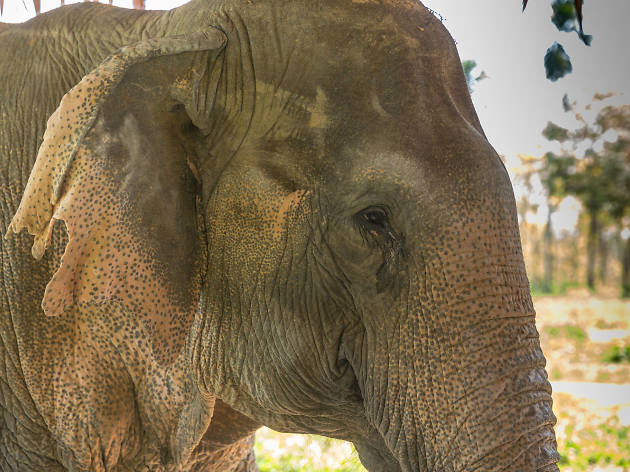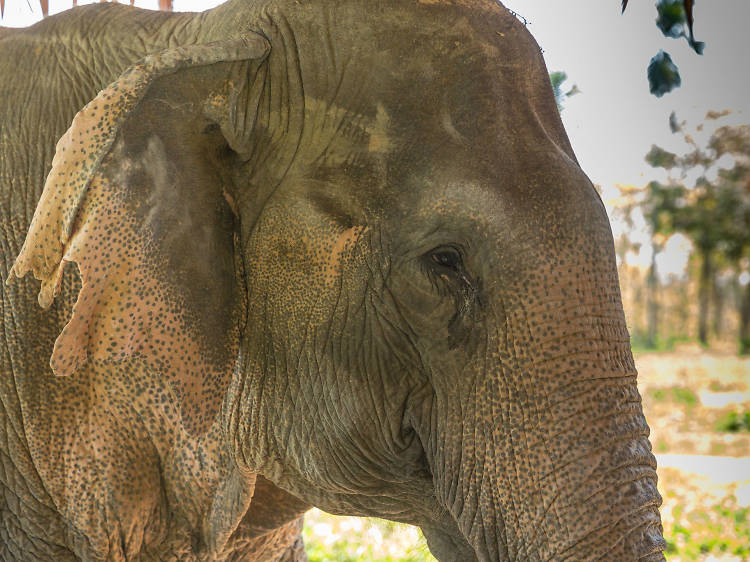 Photograph: Courtesy Shutterstock
1. Green Elephant Sanctuary Park
What is it? The best and most ethical way to see elephants up close in Phuket. No trick shows, no tourist rides – just elephants being elephants in a lovingly cared-for environment.
Why go? Elephants can be seen working and performing all over Phuket, but unless you head deep into the jungle you won't find any as happy as those who are lucky enough to call this place home. Beyond the gentle giants themselves, the real attraction here is the chance for you to get hands-on with feeding, cleaning and even swimming with these majestic creatures.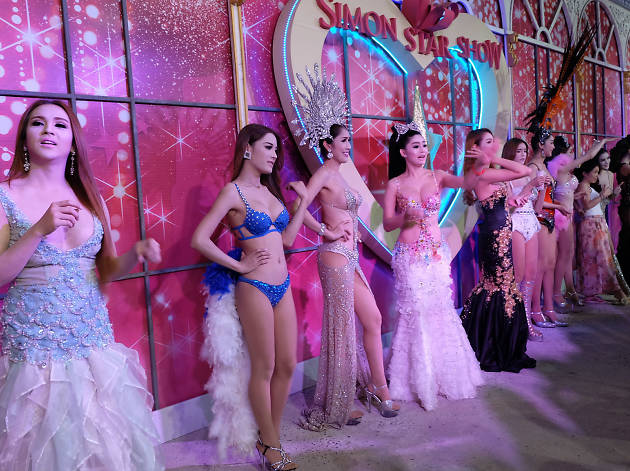 Photograph: Courtesy Shutterstock
What is it? One of the best 'ladyboy' cabaret shows on Phuket with spectacular shows three times a night.
Why go? Simon Cabaret is renowned as one of the very best of its kind in the country, with extravagant sets and high-tech production backing faultlessly choreographed and opulently dressed performers. The recently opened Aphrodite Cabaret just outside Phuket Town is also well worth a look.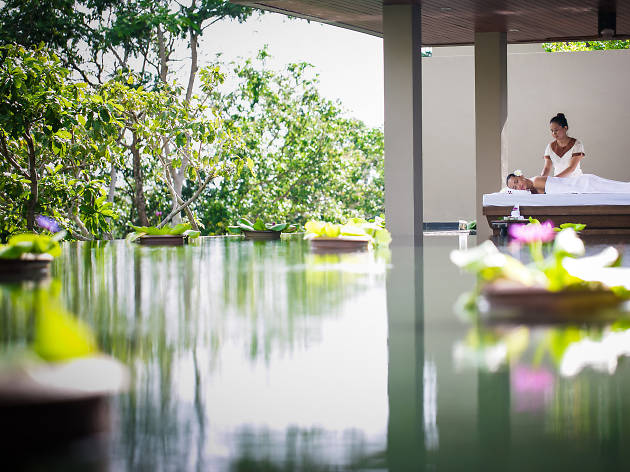 Photograph: Courtesy CC/Flickr/Avista Hideaway
What is it? Somewhere to finally let your hair down and relax. You'll find the most exquisite luxe Thai massage and Ayurvedic therapies in a beautiful, tranquil setting.
Why go? Sure, you can get brilliant massages for a few hundred baht on most streets in Phuket, but if you're looking for a divinely relaxing, more holistic experience in a gorgeous setting, head for this stunning spa just five minutes drive from Patong. With a vista of rolling hills, these rejuvenating beauty treatments, aromatherapy and much more are the perfect addition to your everyday life escape. Plus, you'll still find standard Thai massage on offer (for the traditionalists) and there's carefully considered wellness dining menu, too. Namaste, indeed.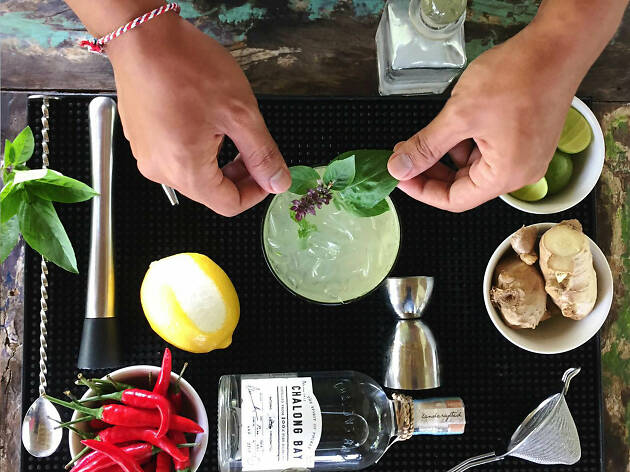 Chalong Bay Rum Distillery
4. Chalong Bay Rum Distillery
What is it? A small eco-minded distillery producing award-winning rum, offering tours and tastings.
Why go? Thailand might be best known for its ferocious whiskies, but the young French couple behind this place are proving it can produce rum that's up there with the very best. Sustainably produced using purely hand-harvested, local sugarcane, the rum tastes great; and the spacious, airy bar is the perfect place to sample a mojito, capriosa, or both.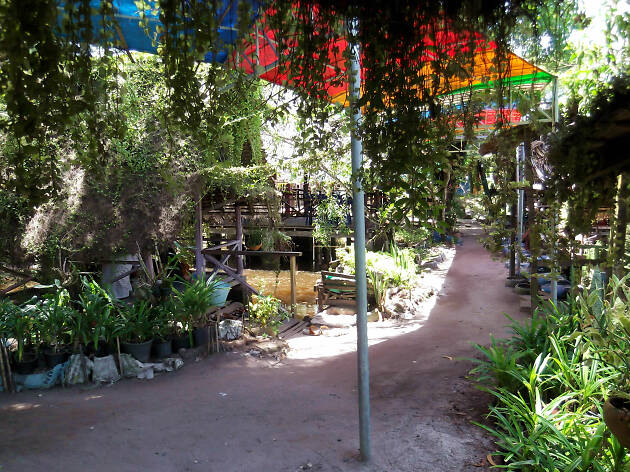 Photograph: Courtesy CC/Flickr/Dawn Farrell
5. Mor Mu Dong Restaurant
What is it? An authentic, rustic restaurant nestled in the mangroves where locals and tipped-off tourists dine on incredible seafood in bamboo huts.
Why go? Mor Mu Dong in Phuket Town isn't the easiest place to find, but is well worth the effort. Despite its location well off the beaten path (head past Phuket Zoo and keep going down the track), the quality of the food and the peaceful setting means this place is always. Don't miss the stuffed curried mackerel.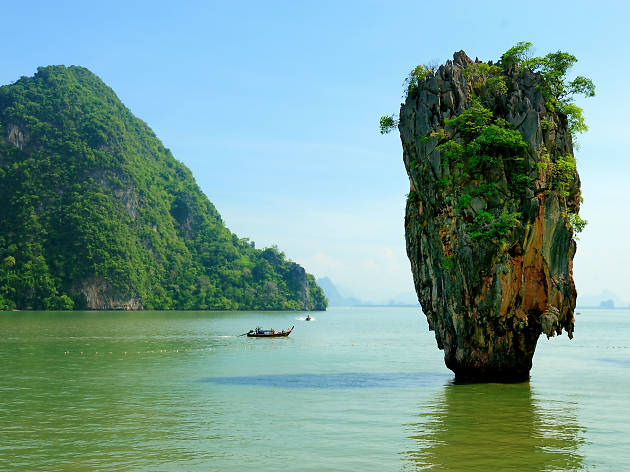 Photograph: Courtesy Shutterstock
6. Island hopping in Phang Nga Bay
What is it?
The chance to jump aboard a speed boat and take a day trip (or two) out to explore some of the hundreds of tiny paradise islands surrounding Phuket.
Why go?
There are dozens of tour operators offering all sorts of different day trips out from Phuket. If you've only got one day, head out on a Phan Nga Bay/James Bond Island trip, which takes you to the jaw-dropping limestone cliffs made famous by 007 plus a few other small islands for quality snorkelling and beach time.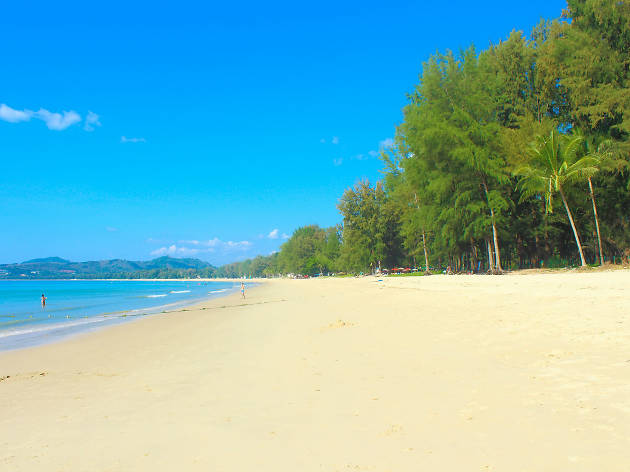 Photograph: Courtesy Shutterstock
What is it? An 8km-long stretch of soft white sand lapped by crystal clear water that's home to some of Phuket's best-regarded restaurants and resorts.
Why go? There are dozens of beautiful beaches on Phuket (Freedom, Kata and Karon all deserve mention) but Bangtao Beach is the pick for many in the know. Home to the upscale bars, beach clubs and resorts of Laguna Complex, where there's a relaxed yet refined vibe that's perfect for sunbathing and slow strolls in the sand.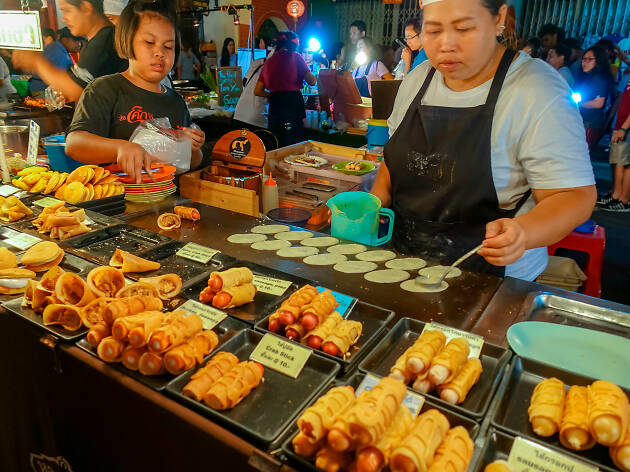 Photograph: Shutterstock
What is it? An enormous weekend market in Phuket Town selling all sorts of wares, with a large outside area packed with street food hawkers serving speciality dishes and Thai favourites.
Why go? The biggest and best place to chow down on delicious, authentic Thai food without breaking the bank. You can get everything from spicy stir fries and freshly grilled fish to pancakes, fruit salads and spring rolls here. Most stalls do just one dish, but do it very well. If you're feeling brave, try the deep fried locusts. They taste like popcorn. Really.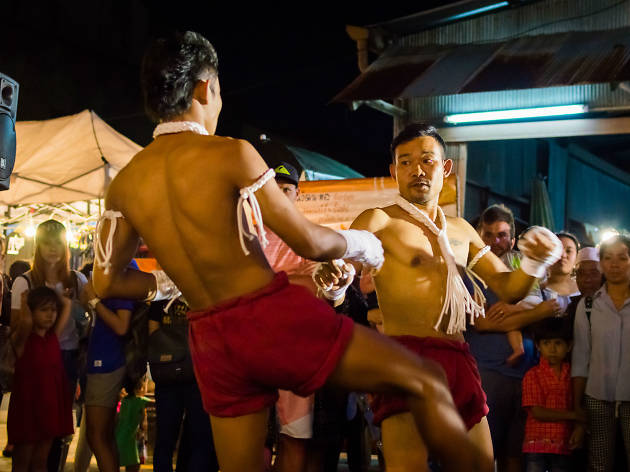 Photograph: Courtesy Shutterstock
9. Muay Thai at Patong Boxing Stadium
What is it? A buzzing Thai boxing stadium where the fights are very real and the seats are packed with locals cheering their favourite fighters to victory.
Why go? You'll see plenty of billboards advertising Muay Thai fights all over Phuket, but most are nothing more than tourist-pleasing staged spectacles. This is the place to go for the real deal. The fights are violent and the atmosphere can get pretty wild – but that's exactly what makes it all so exciting.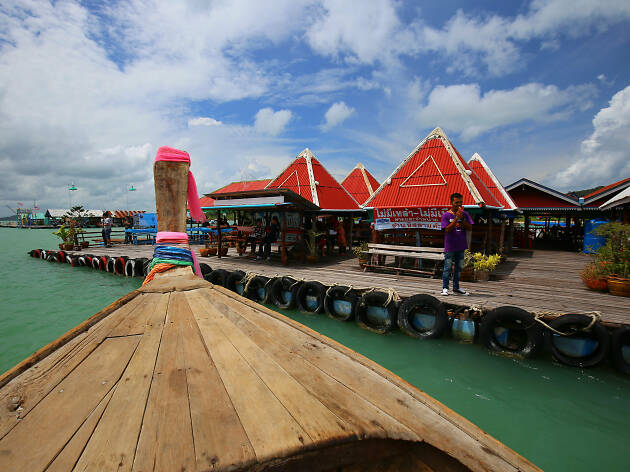 Photograph: Courtesy Willy Thuan/Phuket101
10. Floating restaurants at Laem Hin Pier
What is it? A cluster of floating restaurants that can only be reached by a short boat journey from the mainland, serving up some of the finest seafood on the island.
Why go? It's one of the most unforgettable and unique dining experiences you can have on Phuket. Jump aboard one of the free long tail taxi boats (five minutes) that run from Laem Pier and head out to the floating restaurants near Koh Maphrow. Fill your face with the freshest oysters, crab, prawns and fish – all cooked to traditional Thai methods – and then catch a boat back beneath the stars. There are a few restaurants here; Bang Mud and The Black Crab are two definitely worth your attention.
Photograph: Courtesy Willy Thuan/Phuket101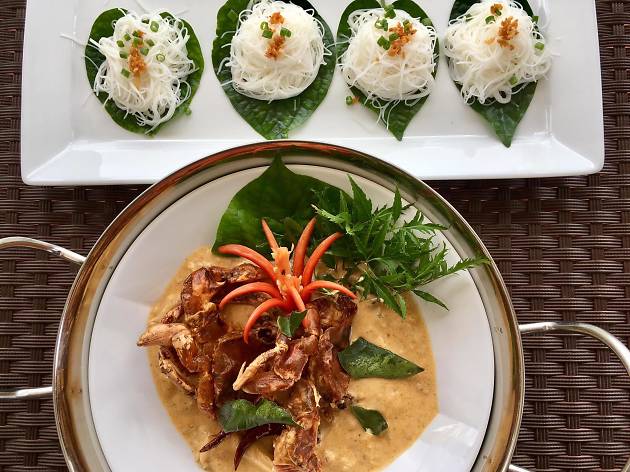 Photograph: Courtesy Mom Tri's Wok Gallery
What is it? Probably the most romantic place to dine in Phuket, this award-winning restaurant – attached to the resplendent Villa Royale boutique hotel – has some of the best food, wine and views on the island.
Why go? If you're looking for an elegant, classy restaurant with incredible views and food and drink to match, Mom Tri's Kitchen is for you. Located on the headland between Kata Noi and Kata Yai beaches, book a table on the terrace, pick a bottle from the 700-strong wine list and soak up the atmosphere at one of Phuket's best restaurants.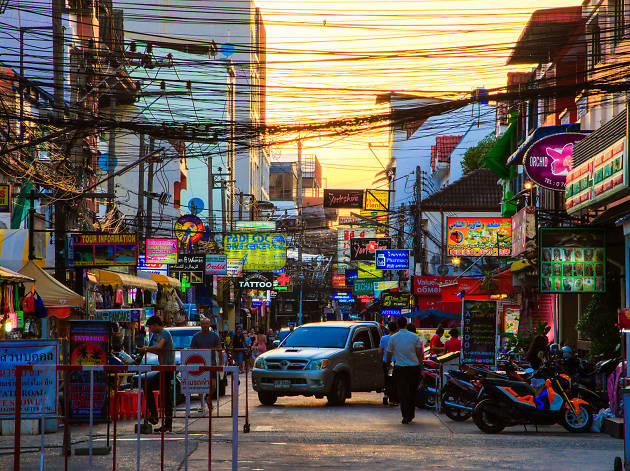 Photograph: Courtesy Shutterstock
What is it? A notorious and raucous (but great fun) 400-meter strip of all kinds of night time entertainment that's the beating heart of Phuket nightlife.
Why go? If you want a big night out in Phuket, this is the place to come. Running from the beach to the centre of Patong, take a walk up Bangla Road after dark and you'll pass everything from beer bars and live music spots (Red Hot, Rock City) to enormous nightclubs (Illuzion, Tiger Disco) and, of course, plenty of go-go bars (Soi Freedom, Soi Sea Dragon). You probably won't have a civilised night out here; but come with the right attitude and you'll definitely have a great time.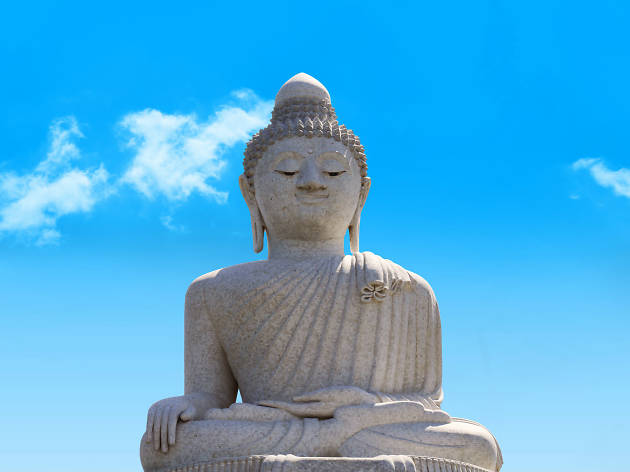 Photograph: Courtesy Shutterstock
What is it? The clue's in the name with this one. Phuket's 45-meter marble Buddha statue is one of the biggest draws for Thailand.
Why go? You can't go to Phuket and miss the big Buddha. Quite literally, as it can be seen from just about anywhere in the south of the island. But take the time to climb up the hill in Karon and you'll be treated not only to an impressive close-up of the religious icon, but also stunning views of the mountains and Andaman sea. While you're up there, make a pitstop in the cafe and pop into the gift shop.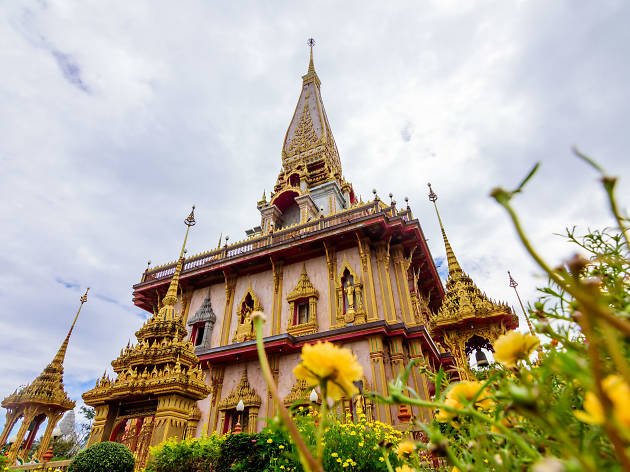 Photograph: Courtesy Shutterstock
What is it? The most important and largest Buddhist temple on Phuket with a grand pagoda housing a splinter of bone from Lord Buddha himself.
Why go? The beautiful buildings and grounds are the perfect place to take a break from the beach. Always bristling with local worshippers and curious tourists, it can get really crowded here so try to come as early in the day as you can if you want time and space to take it all in - or get that perfect photo for the 'gram. Remember: this is a sacred site, so make sure you cover up.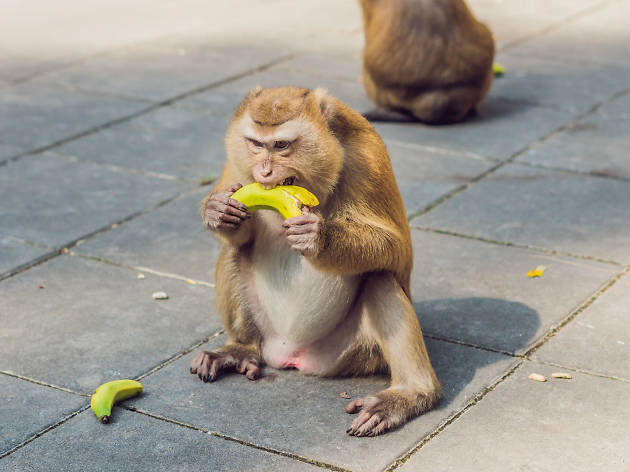 Photograph: Courtesy Shutterstock
What is it? Forget the tourist packed, more famous Monkey Beach and take a walk from Phuket Town up Toh Sae Hill for a close encounter with our furry cousins.
Why go? If you're keen to ensure your holiday features some monkey-spotting, this is the best place to go. Head up the hill and you'll soon meet monkeys looking for food. Bring some nuts or fruit along and you'll make plenty of friends. But remember, these aren't tame monkeys so don't get too intimate. And if it's raining, don't bother – monkeys hate rain as much as we do.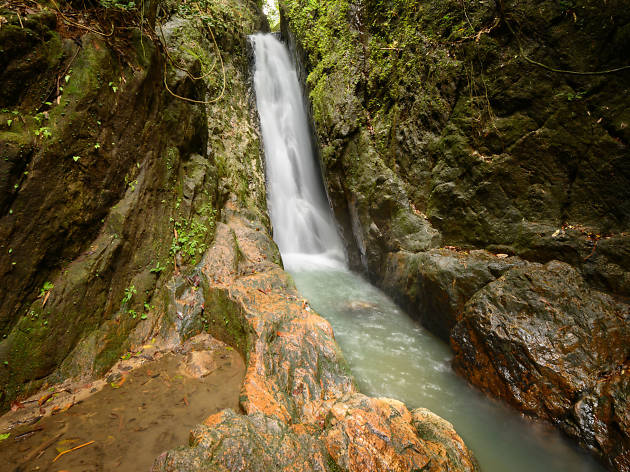 Photograph: Courtesy Shutterstock
16. Bang Pae Waterfall, Khao Phra Thaeo National Park
What is it? A small, but beautiful and tranquil waterfall surrounded by dense tropical jungle in Khao Phra Thaeo National Park on Phuket's sparsely populated eastern side.
Why go? Bang Pae might not be Niagara Falls, but it is Phuket's largest waterfall and attracts plenty of locals and tourists alike throughout the year. It's best visited in wet season, when the rock pools are full enough to take a dip in and the lush jungle is at its verdant best. There's a couple of decent local restaurants nearby for when you get hungry, but make sure you bring decent shoes and plenty of Mozzie spray. And the 200 baht entrance fee to the park.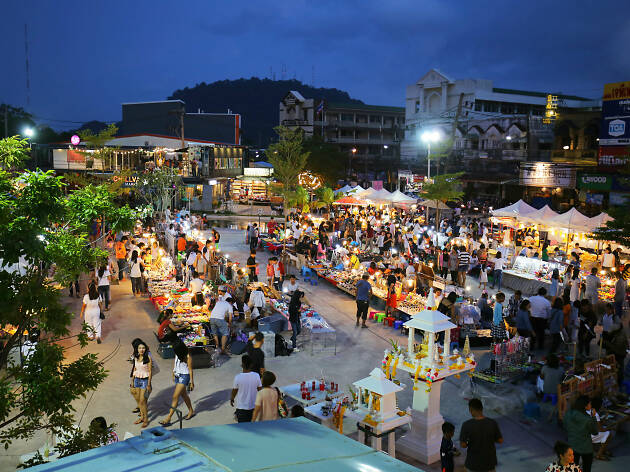 Photograph: Courtesy Willy Thuan/Phuket101
What is it? Constructed from colourfully painted upcycled shipping containers and aimed at young, fashionable locals, this bohemian little market is among Phuket's best.
Why go? While you shouldn't miss the island's famed Night Market and Walking Street in Phuket Town, or the foodie paradise of Malin Plaza down in Patong, if you're looking for a local experience, make sure you spend a couple hours browsing, eating and people watching here.
Photograph: Courtesy Willy Thuan/Phuket101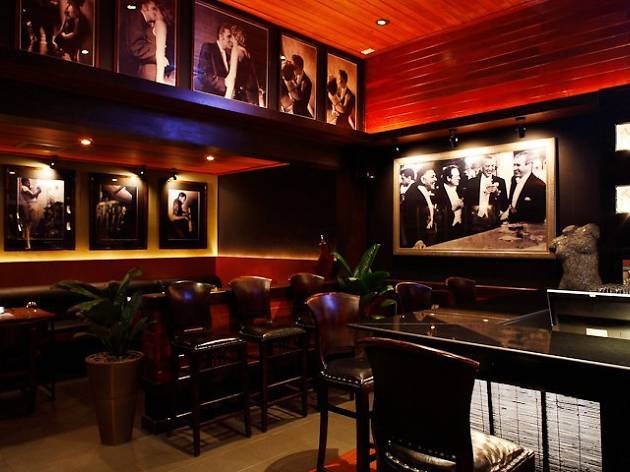 Photograph: Courtesy Siam Supper Club
What is it? A seriously chic bar and dining destination, renowned for its refined yet relaxed old-school atmosphere, sublime cocktails and fantastic food.
Why go? Stepping out of the tropical heat and inside Siam Supper Club is like being transported to another world. Dim lighting, a long bar and wooden walls covered in black and white photographs of Hollywood's golden era all combine to give this place an atmosphere that's unique on Phuket. The menu is mostly Western and the wine list among the best on the island.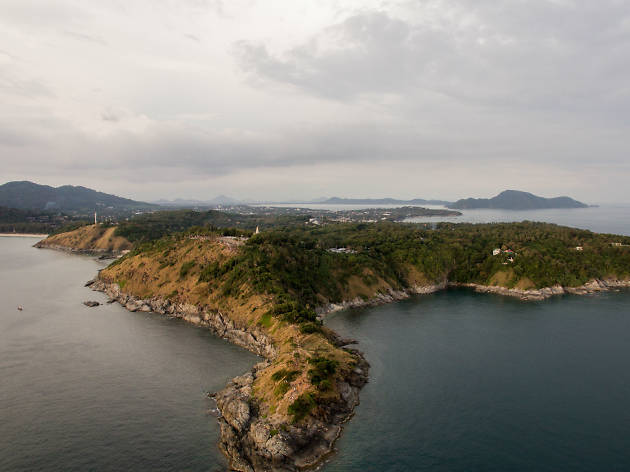 Photograph: Courtesy Shutterstock
What is it? The most southerly point of Phuket, where you can breathe in the most awe-inspiring, sublime views on the island.
Why go? You can't really visit Phuket and not make your way up the viewpoint on Promethep Cape for at least one sunset. It can get incredibly busy, but the views more than make up for the constant stream of camera clicking tourists that arrive in the adjacent car park every evening. If crowds aren't your thing, wait for night to fall and grab a table at the nearby Promthep Cape restaurant for a serene sundowner meal.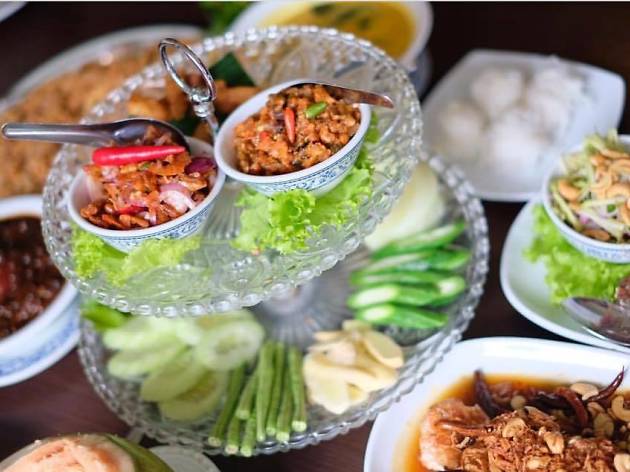 Photograph: Courtesy One Chun Restaurant
What is it? One of the island's best Thai restaurants with food, service and prices that have made it a real local's favourite.
Why go? There's no shortage of dining options on Phuket, but you come to Thailand for Thai food so pass on the pizza, ribs and burgers for at least one night and make your way here for a taste of authentic southern Thai food. The seafood is exceptional; don't miss the stir-fried crab with lime sauce or deep fried tuna.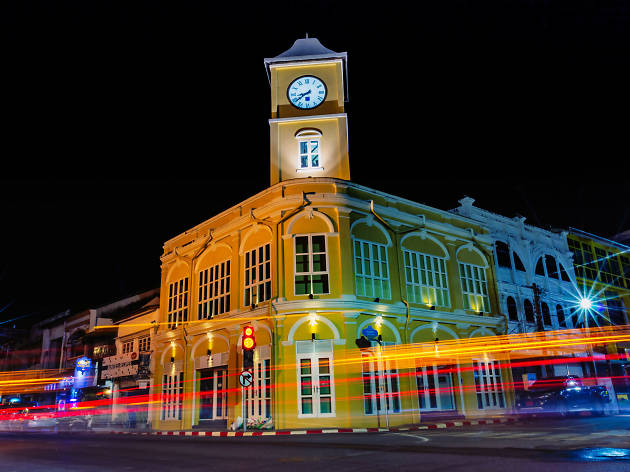 Photograph: Courtesy Shutterstock
What is it? The picturesque historical quarter of Phuket Town where you'll find beautiful old buildings, museums, boutique shops and a thriving night market.
Why go? A million miles away from the tourist packed beaches and night time hedonism on offer elsewhere in Phuket, this antiquated area of town is steeped in heritage and small enough to explore on foot. There's a strong old colonial Chinese and Portuguese influence here, especially along the particularly charming Soi Rommannee, where brightly coloured old buildings house boutique shops, guesthouses and cafes.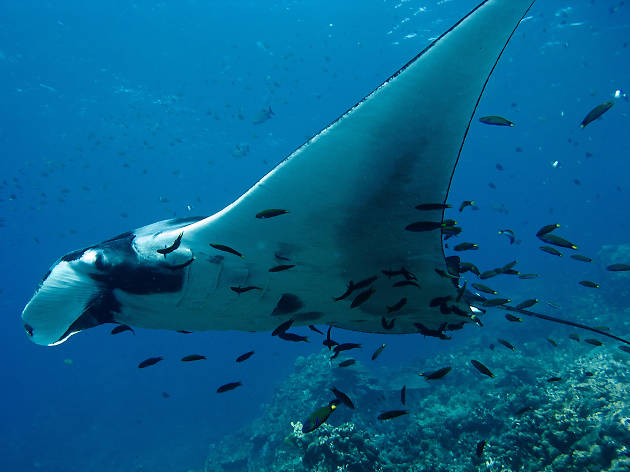 Photograph: Courtesy CC/Flickr/Arend Kuester
What is it? The submerged reefs of East Asia are among the prettiest in the world and teeming with life. There's no better way to see them than a close-up dive.
Why go? Even if you've never dived before in your life, you'll have a blast exploring the Andaman ocean. Phuket has numerous diving instructors on-hand at hotels, hostels and beach resorts ready to take groups and private tours out. We'd recommend Hin Daeng and Koh Dok Man to dive at and if snorkelling's more your thing, head to Nai Harn beach.
Looking for places to stay?
With dozens of paradise beaches boasting super soft sand, calm blue waters and their own selection of hotels and attractions, you can be sure that no matter how big your budget, there's an area of this beautiful island that's right for you.